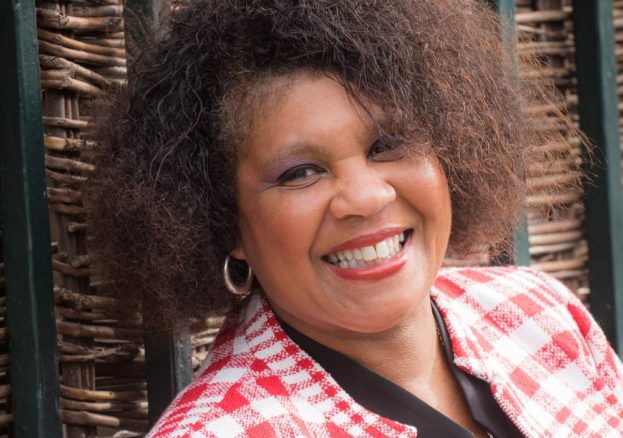 This year, Black History Month Leicester's theme is Archiving the Past, Reflecting the Future, recognising the history and heritage of the African and African Caribbean Diaspora that is largely left out of the history books and formal education. A history that is often whitewashed and missing the voices of women, especially Black women.
Throughout the last year of research, Archiving the Past, Reflecting the Future has uncovered some of the legacies that have shaped the cultural landscape of life in the UK, through the work of activists, educationalists, artists and pioneers. Their contributions will be given a profile through an exhibition taking place in October in Leicester, through a new documentary short A Very Brit(ish) Voice, and through the launch of a digital archive. Each will showcase stories of Black women who have been at the forefront of social change, that are deserving of wider recognition, whose contribution is often overlooked.
Women of national and international importance will be acknowledged, such as Una Marson, who was a trailblazing Jamaican writer and activist, known for her work as secretary for The League of Coloured Peoples, a broadcaster for the BBC, and whose poetry encapsulated the lives of Black women in England during the mid-twentieth century. Una Marson was also the first Black woman to be invited to the League of Nations in Geneva in 1935, and returned in 1936 as secretary to Emperor Haile Selassie I when he made his historic address. Also included will be Claudia Jones, remembered as the founder of the West Indian Gazette and Notting Hill Carnival, which marked its sixtieth anniversary this year. She campaigned tirelessly for Black women's rights, highlighting the triple oppression faced by Black women based on race, class and gender.
Archiving the Past, Reflecting the Future in particular reflects on how international and local events are entwined. In the 1950s and 1960s, Leicester's De Montfort Hall played host to musical greats such as Sister Rosetta Tharp, Ella Fitzgerald and Sarah Vaughan, using their talent to break racial barriers and evolve musical genres. As Black women literally taking centre-stage, it is not difficult to imagine the impact that their performances and music would have had.
These legacies are also reflected in the stories and lives of women within our own communities. Some of Leicester's stories we have sought to capture in A Very Brit(ish) Voice, a new documentary short, commissioned by Serendipity, and directed by Jaha Browne. It is often the women in our own communities that can have the biggest influence on our lives, for instance Pearl Ricketts and Millie Munroe, sisters who made their home in Leicester whilst making music as the founder members of Eastern Variation. Then there was Elaine Hinds, who was Leicester's first Black telegraphist, or local community activist and archivist, Nelista Cuffy, or artist, writer and singer Mellow Baku. There are many others too, deserving of mention: Elvy Morton, a founder member of Leicester's Caribbean Carnival; writer, singer and director, Carol Leeming; S. Ama Wray, founder of JazzXchange dance company. Lives and stories that need to be documented and celebrated.
We are constantly seeking to redress the balance in ensuring that everyone has an opportunity to have a seat at the table, the opportunity to have their voice heard. From the women in history books, through to the women in our local communities. Forbearers, that have empowered us to make a positive change now and in the future. Black History Month has its foundations in activism, we fought for it, and we continue to fight, and raise our voice. We also continue to listen, listen to those who paved the way for us, and document their legacies.
Archiving the Past, Reflecting the Future Exhibition will take place from 1 – 31 October at the Vijay Patel Atrium Gallery, De Montfort University, Leicester, and online.
A Very Brit(ish) Voice will be available as part of the exhibition, with an exclusive screening to take place as part of BHM Live on 17 October, Curve, Leicester.
For more information, visit www.serendipity-uk.com.