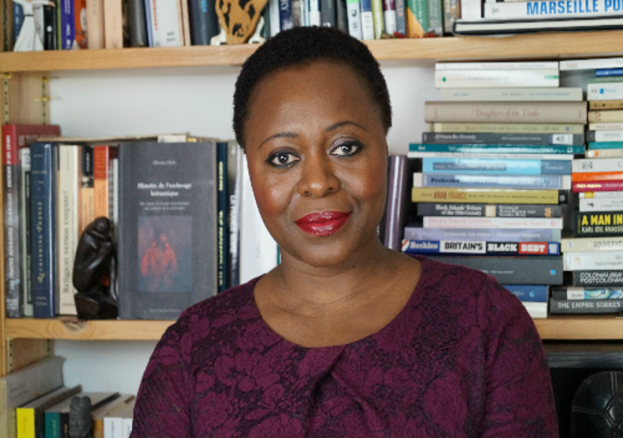 Numerous are individuals and institutions that argue that Black History Month should be part of series of events celebrating diversity in October. In other words, Black History Month should include events aimed at promoting tolerance in all forms. Other detractors have noted that a month was not enough to celebrate the rich history and achievements of African and Afro Caribbean communities. They argued that Black History Month marginalised the experiences of these communities. Although understandable to some extent, these points reflect a troubling trend that ends up invalidating the contribution of people of African descend at a national, regional and community level.
Black History Month is not simply about remembering the past and black contribution to the present. It is about reminding various communities in Britain that people of African descent are making daily contributions. They are indeed continuously building this kingdom in various ways, thus shaping our future as a nation. In order to address the changing face of Britain whereby xenophobia and nostalgia about the so called "good old days" of Empire co-exist with a thriving, strong and beautifully inclusive nation, Black History Month needs to focus on three major points.
Firstly, we need to keep on celebrating Black history and encouraging Black excellence because that is one of the many ways to build a confident society that will keep on promoting social justice. Secondly, Black History Month needs to address the question of 'Otherness' and the fear that stems from the fallacious notion that the majority community's identity and legacies are under threat. One of the many ways to address that issue is to promote stories of communities' collaborations. These stories are also crucial for children of multiple identities as well as for people from the majority group. That is one of the reasons why I decided to write the book Afro-Europeans: a short history (Hurst, 2018). There are many cross-communities' histories still left to be told. One of my favourite stories is the role of American philosopher of Chinese descent Grace Lee Boggs during the Civil Rights Movements. 2017 Britain is of course far away from 1960s USA but the fight against discriminations continues in Britain. These stories also allow us to explore Blackness as a political stance. It means understanding why talking about the history of people of African descent shows what can be achieved when we bring talents and dedication from various groups together. The third point is related to education. Britain suffers from a lack of Black teachers and lecturers of history in schools and in higher education. Teaching history is still very much seen as a White middle class career path. As Patrick Vernon and many others have demonstrated, history is a very popular subject in primary and secondary school and there is a sizeable number of self taught and trained historians of African descent in Britain. What are cruelly lacking are opportunities to share the skills in schools as teachers, in Higher education as academics and in other public bodies. Teaching history is perceived in many communities as a 'private hunting preserve' especially in higher education.
Black History Month has done a laudable work in promoting and teaching the country about Black History. We now need to double our efforts in providing young people of African descent with opportunities to take ownership of that history and to teach it. We know that a decent teacher is one that constantly learns from her/his students so we must find ways at community, school and university levels to provide these young people of African descent with tools to sharpen their skills as educators in history. It implies more funded training schemes for future historians not only in schools and universities but also in museums, libraries and other public bodies. Current apprenticeship schemes can be further enhanced in arts and humanities as part of cultural industries. The V&A Museum Education manager Janet Brown and her team have done an incredible job in rendering the history of African heritage accessible. Many other institutions in the country including the Black Cultural Archives in London have similar programs. Further financial support could help them set up bigger training opportunities for young educators in history.
So, Black History Month is an important time that allows us to challenge our views about the world and ourselves. It is about pausing to re-think our interaction with various groups. It is also a wonderful way to creatively bring people from all walks of life together in order to shape the future of the nation by further investing in our young people.
Dr Olivette Otele is Reader in History at Bath Spa University. She is the recipient of UK and EU research grants about the history and memory of people of African descent. She has appeared on French, Canadian, and British radio and TV programs. She is also the author of numerous articles, book chapters and volumes including Afro-Europeans: a short history (2018) Does Discrimination Shape Identity? Identity Politics and Minorities in the English-Speaking World and in France: Rhetoric and Reality (2011) and Histoire de l'esclavage britannique: des origines de la traite transatlantique aux premises de la colonisation (2008).