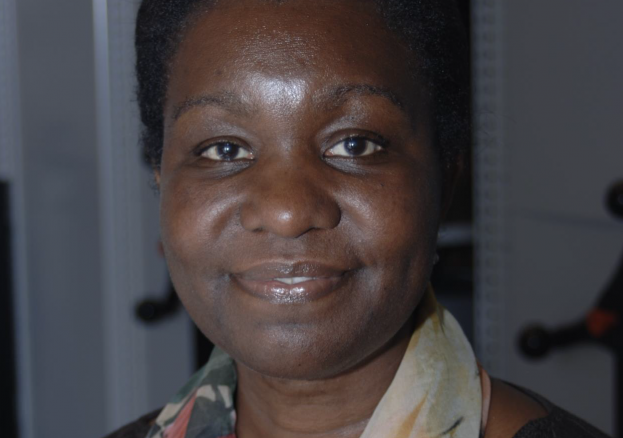 This is a list of 30 heritage institutions in London that you should know about and visit because they have items relating to Black history. Number 30 is a short list of some of the statues or engravings of Black people in London.
1. Autograph ABP
2. Bishopsgate Archive
3. Black Cultural Archives
4. British Library, The
5. British Museum, The
6. British Postal Museum & Archives
7. Dr. Johnson's House
8. George Padmore Institute
9. Greenwich National Maritime Museum
10. Guildhall Art Gallery
11. Hackney Museum
12. Horniman Museum
13. Islington Museum & Local History Centre
14. Khadambi Asalache House 575 Wandsworth Road
15. Lambeth Archives
16. London Metropolitan Archives, The
17. Museum of London
18. Museum of London Docklands
19. National Archives, The
20. National Portrait Gallery
21. Petrie Museum
22. Queen Elizabeth's Lodge (Epping Forest)
23. Royal Geographical Society
24. Royal Society for the Arts
25. Tate Modern
26. Tate, The
27. Tower Hamlets Archives
28. Victoria & Albert Museum, The
29. Wellcome Museum, The
30. Statues: Westminster Abbey, Royal Festival Hall, St. Thomas Hospital, Parliament square
We blinked and three decades of BHM from 1987 to 2017 disappeared but we now have the skeletons of the excavated histories of African people living in Britain from Romans to the present day. The bare bones, because more is coming. The search was begun by academics like Professor James Walvin who wrote to archives requesting information about the black presence in their records. Hidden names and discarded life histories were shared with the community and received like precious gems. Many names trip off our tongues now as though we've always known. They include, Mary Seacole, Olaudah Equiano, Mary Prince, Francis Barber, Harold Moody, Septimus Severus, Arthur Wharton, Ignatius Sancho, William Cuffay, Ira Aldridge, John Edmonstone, Francis Barber, Fanny Eaton, Evelyn Dove, Ronald Moody, Sarah Forbes Bonetta Davies and Robert Wedderburn. Few of us will have heard of all these names, keeping up with new discoveries is a challenge. There is still more out there. The Black and Asian Londoners; Presence and Background, 1536 – 1840 project began in 2001searched the records of London Metropolitan Archives, the Oriental and India Office collection of the British Library and other British Library sources. It is only just nearing completion. It identified and brings together references to the presence of Black and Asian people in London and links between London and overseas communities.
The revisiting of museum and archive collections has also led to our community's understanding of the importance of preserving and depositing our own collections. Deposits from significant Black businesses or individuals can be made with established mainstream organisations and with the community's hard fought for and won heritage archive centre, Black Cultural Archives (BCA). BCA holds predominantly post Second World War collections which document London's Black British presence. It also produces major exhibitions which have included Re-imagine: Black Women in Britain, Staying Power, Black Georgians, Rastafari in Motion and the current Black Sound.
Since 2005 LMA has become famous for the collections of publishers and civil rights campaigners Eric and Jessica Huntley's, Bogle-L'Ouverture Publications, but also collections of Lorna Holder's Full Spectrum Trust, Sybil Phoenix, Cy Grant Trust, Rukus and Retired Caribbean Nurses.
If you haven't visited Khadambi Asalache's house at 575 Wandsworth Road, London, then book and visit. It is a National Trust property and an unexpected African work of art, not just what's in it, the house itself. Wandsworth disappears when you enter the door.
Autograph ABP's exhibitions never fail to amaze and satisfy and their recent collaborations with the National Portrait Gallery and projections of photographs of Black Victorians on London's buildings are beautiful and powerful.
If you don't want to go to a museum visit the statues, memorials and carvings of Black people in spaces all over London. The Buxton Memorial used to stand right in front of Parliament, but now is to the side in Victoria Gardens. It celebrates the abolition of slavery. Statues to visit include Martin Luther King (Westminster Abbey), Mary Seacole (St. Thomas Hospital), Nelson Mandela (Royal Festival Hall & Westminster Square), Platforms Piece (Brixton Station), and the Black sailor (Nelson's column Trafalgar Square).
There used to be a day of celebration 1st August, forgotten by many, now being revived again. There's now a month. Soon there will be a year.
Maureen Roberts, M.A. (Goldsmiths College).    A published author and teacher widely anthologised with poems on the Caribbean O level exam syllabus. Poetry Parnassus Grenadian poet – (2012). Trustee of Black Cultural Archives. Senior Development Officer at London Metropolitan Archives (2005 to the present). Operations Manager of the Ithaca College London Centre study abroad programme (1988 – 2002); Administrator/lecturer – University of Wisconsin Multi-Cultural Britain Programme; Curator of the Keats Festival (2010 – 2013). Curator of the Martin Luther King Scholars London Programme.