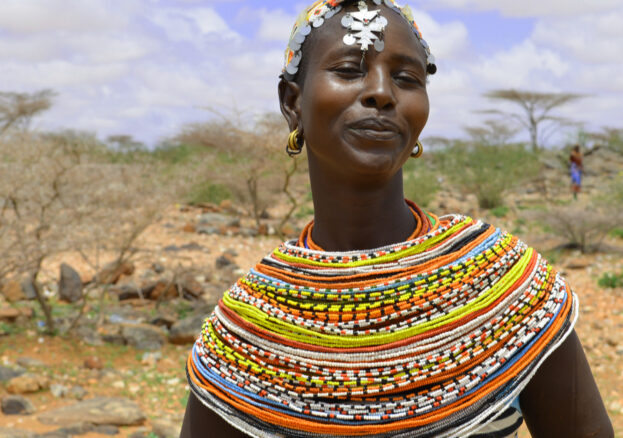 "Happy Mothers day", "I love you mum", words I believe no mother ever tires of hearing. It has been said that the most beautiful word in the English language is mother. It encapsulates so much love, self-sacrifice, undying care and fierce loyalty.
As we in the UK, prepare to receive gifts from our children or give presents to our one and only mothers.
There are many mothers, who have nothing but dread as the day draws close.
Sanitary towels, deodorants, perfumes, lotions, nail polish small little gifts I bought to donate as mothers day gifts, for the women I knew had been rescued from human trafficking. Women who I knew would certainly not be hearing, "I love you mum" on mothers day. Women who for the sake of trying to provide for their children, had been trafficked across Europe and further afield. Exploited in all the ways you can imagine. Having endured the worst kinds of social injustice. Coerced into commercial sexual exploitation, working in factories that produced your fast fashion fixes, with no contract, no rights, no dignity.
Worst of all, without any idea of when next they will be able to hold their children again and hear the words, "I love you mum".
In the run up to mothers day, I decided to give as many treats as I could think to these women who had been victims of human trafficking. But nothing braces you for when you come face to face with these women and see the hurt that your well meaning presents can never fill. As I dropped off the last batch of cupcakes, I had to nearly run out of the building that provides transitional relief for these women, so none of them would see me cry.
Because really, what good are my presents in the light of the exploitation they have faced? What good are cakes and cupcakes when some of these women are unaware of where their children are, let alone when next they will be able to hold them?
For the sake of attempting to economically empower themselves these women had fallen prey to the system of slavery and forced labour that is very much alive and real today!
Of the 40 million people, trapped in modern day slavery, 71% of this number is made up of women and girls. – Ethical Trade Initiative
Women, who to you and I may be invisible. Women we pass them on the street totally unaware of their heart wrenchingly sad stories. A large portion of them are the hands behind a lot of our cheap FMCG goods, as the private sector is rife with modern day slavery. And those disproportionately affected are women and children.
These women are not faceless and nameless to their families and especially not to their children. They are valued human beings, sacrificing everything they can. In the hope that life may be better for their children. Sadly, some of these mothers because of the hidden nature of slavery and the undue duress they are under to repay traffickers may never see their children.
Torn by distance, duress, and exploitation.
Other mothers work countless hours, in for example mica fields alongside their children knowing the dangers of work but have little to no choice. Others work in factories that are so obviously subpar and not fit for labour of any sort, risking their health and safety with each shift, all for the sake of wanting to provide for their daughters and sons.
So when I was confronted with the sad eyes of the women rescued by this local charity from all types of modern slavery, bonded or forced labour.
It prompted a recommitment within me, to do what I can to economically empower vulnerable women.
I remember vividly the day I decided that I will no longer use my gift of communication to sell a product I could not trace. I had been contracted, as a wholesale consultant by a high revenue, FMCG company within their London based head office. My task was to do what I had always done. Make the company more money by creating wholesale strategies they may have missed and pursuing big retail contracts. I got to it. No hesitation. During this period in 2017 I was experiencing a huge amount of revelations in terms of sustainability, though I had not given such thought as to labour conditions within supply chains. Until this sales meeting.
The sales team had gotten together as we did weekly to share progress. As the meeting grew to a close, the MD was asked about his trip to China to visit suppliers. He had been accompanied by another member of staff. They shared how the factories were awful, how in one factory despite having hundreds of employees there was not ONE toilet facility. This shocked me to my core. They further described the factories to be "pretty grim" UK slang for dirty! Abhorrently dirty. Despite all those visual revelations, business as usual continued for this UK based company and their suppliers. As for me, my time was up!
I realised in that moment that I was connected to that factory. Though I may never meet the women working there, I am sure I could relate with them in many ways. For the first time, I saw how my sales and high achievement was directly impacting the rest of the world. What I marketed and sold to retailers here in the UK, could be the perpetuation of a living nightmare for women in supply chains across the world. Would they be happy for the money so that they may earn a living? Well yes of course. But knowing that millions of women are doing so with no dignity or basic human rights, is something that now makes me sick to my stomach. I can't and I won't!
It was from that time I decided, I would only represent brands and businesses that valued transparency in their supply chains, that made sure trade is fair, from the growers of the raw materials to those who manufacture on their behalf.
There are a host of places around the world where women are being exploited and removed from economic participation and if they are invited the terms are less than favourable.
Like in Africa. In Africa I interacted with a vast amount of women, who though skilled had no opportunity to manifest economic stability through their skills. And having paused my sales career after the incident mentioned earlier, I had my sales calling re-ignited when I saw the potential to in fact aid economic empowerment for a group of women, with an abundance of skill and work ethic. I was lucky enough to find this group of mostly female artisans in Western Zambia, who produce beautiful artisanal homeware pieces.
Without question or commission, I relentlessly took on the project of being their wholesale consultant. And to date my proudest sale and proudest commercial moment. Was not when I saw my business in Elle magazine and the Telegraph, or when I signed the contract of my dreams with Superdrug, or when I created a business partnership with legendary Selfridges. NO! My proudest commercial moment was when I received the initial six figure order, from Zara Home for an order I knew would change the lives of the 3000 women, made up of mothers who created beautiful artisanal pieces.
That was the best deal and business contract of my life!
As we approach mothers day, remember they are mothers working in labour intensive cotton fields with nothing but their children on their minds as they work in tirelessly for very little compensation. They are mothers working in mines, hoping they will have enough money to travel back to their home towns to see and hug their children and sadly they are mothers, who are being forced to have sex to gain access to freedom from their traffickers.
A lot of these women are connected by the same thing. A desire to economically empower themselves to give their children better.
So, I plead with you when you are deciding if a fair trade product is worth it, or if brand transparency makes a difference, it does. It may seem that these small decisions of what and where you buy do not matter, but they do.
You may not have been a product pusher, like I was. But take it from me you are not passive player by any stretch of the imagination. Your vote is cast every time you consume. From your weekly grocery shop, to clothes and shoes. How you spend your money, whether it be on fair trade goods or not it sends a message to the buyers of the store to either continue their current supply cycle or to disrupt it with ethical and sustainable products. This trickles down to manufacturers who can then be nudged in the direction of ethical production. Confirming by consumption that yes in fact the world does want products that are made fair and sustainable. Inclusive of the treatment of workers.
Realistically tackling modern slavery is a mammoth task. You and I are unable to single-handily change the world and the harsh truths of modern slavery overnight but I hope you can see that we can collectively change the paradigm. Through our considerate spending, so that the lives of the women currently being exploited changes for the better.
Not every mother will hear " I love you mum" this coming Sunday as we celebrate mothers day. But as consumers we can play our part by pushing for businesses and societies that place value in women, women all across the value chain, all across the world. In the hope that these somewhat hidden from view mothers, will sooner rather than later be able to enjoy the fruits of their labour with their children wishing them, "happy mothers day, I love you mum".