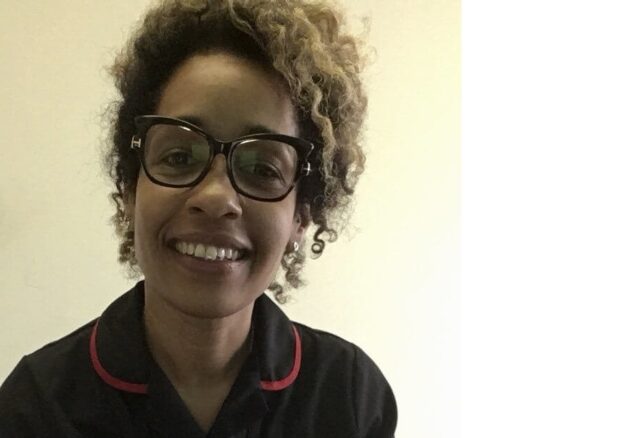 "I wanted to be a nurse as long as I could remember. I never considered another career and could not wait until I was old enough to pursue my nursing."
A proud descendant of the Windrush generation, Karen joined the NHS when she was just 18 years old. Her parents came to the UK in the 1960s; her father from Jamaica and her mother from Barbados. They met on the streets of North West London and went on to settle in Bedfordshire, where they raised their family.
Many individuals have inspired Karen during her nursing career, including her own mother. Unable to fulfil her own aspiration to become a qualified nurse, Karen's mother had worked as a Nursing Aid at Stoke Mandeville Hospital. As a child, Karen was always on hand to help her mother look after her siblings when they were sick.
As Karen's career progressed, her speciality became Respiratory Nursing. As a Ward Sister and then Clinical Nurse Specialist, Karen has set up rehabilitation services and worked with charities to support their patients. She has also worked as a High Dependency Nurse, caring for patients requiring non-invasive ventilation.
Moving into leadership roles from Matron to Director of Nursing, Karen is very proud of her achievements. She explains that in doing so 'I became one of the few (4% March 2020) with a black and brown background, to reach an executive nurse position in the NHS'.
Karen explains; 'It was the Windrush generation who helped build and shape the NHS and black and brown people continue to contribute to the National Health Service. It has often been said that the NHS could not function without its black, Asian and minority ethnic (BAME) staff, and this is undoubtedly true.'
Passionate about fairness and equality, Karen says 'I hope that I will be remembered firstly for being a great nurse who was compassionate, caring and kind, but also one who was a fierce champion for equality."
As the nation's largest Armed Forces charity, the Royal British Legion (RBL) is dedicated to ensuring that all those who served and sacrificed, and who continue to do so, in defence of our freedoms and way of life, from both Britain and the Commonwealth, are remembered.
In our acts of Remembrance, the RBL remembers,
The sacrifice of the Armed Forces community from Britain and the Commonwealth.
Pays tribute to the special contribution of families and of the emergency services.
Acknowledges the innocent civilians who have lost their lives in conflict and acts of terrorism.
The story of Black British and Black African and Caribbean service and sacrifice is one that we are keen to share, a story of men and women who have done so much in defence of Britain and in protecting all our citizens. A story that is replete with stories of bravery and courage, as epitomised by Victoria Cross winner Johnson Beharry.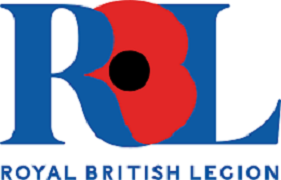 Therefore, to mark 100 years since Britain's current Remembrance traditions first came together, the RBL has bought together over 100 stories of British and Commonwealth African and Caribbean service and sacrifice. The stories range from the First World War to the present day and are of servicemen and women from across Britain, Africa and the Caribbean, representing both the armed forces and emergency services.  
The RBL wishes to offer special thanks to Stephen Bourne for his help in putting these stories together. Stephen Bourne has been writing Black British history books for thirty years. For Aunt Esther's Story (1991) he received the Raymond Williams Prize for Community Publishing. His best-known books are Black Poppies (2019) and Under Fire (2020). His latest book Deep Are the Roots – Trailblazers Who Changed Black British Theatre was recently published by The History Press. For further information about Stephen and his books, go to his website www.stephenbourne.co.uk<em