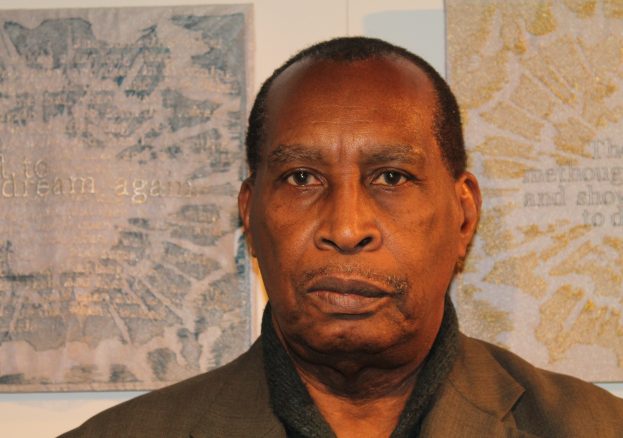 I was born in St Lucy, Barbados, and started my working life as a school teacher before coming to the UK in the 1960's and worked for an insurance company, going on to become a branch manager for an investment company.
Prostate health promotion

I got involved in health issues over 19 years ago and have been on several local radio stations including Galaxy, SLR, Station FM, RJR, Supreme, Tropical FM, Croydon Radio, Venture, One Harmony, Genesis and Colourful Radio.
I also had a small part in a documentary aired on ITV in October 2013, where I was filmed undergoing a Prostate Specific Antigen (PSA) blood test. I have been on Ben TV in 2011, 2013, 2014 and 2016.  In August 2012, I was on a BBC Radio programme about prostate health which was aired nationally. In order to get information to as many people as possible I have developed my own website www.blackhealth.co.uk.
My time is spent giving PowerPoint presentations in and around London and sometimes further afield. I spend about 4 hours per day researching health matters and have presented to several churches -(Harlesden Baptist, Faith Chapel, Vine Church, Shiloh, Beulah, Mount Zion (Nottingham) – to name a few, community groups, clubs and other organizations.
I have recently completed six presentations for Lambeth Probation Services and have presented to the Association of Black Probation Officers, The Barbados Democratic Labour Party (Barbados High Commission), St. Lucia Diabetic Association, Park View Academy, Croydon Caribbean Credit Union, three times to the ancillary staff at the Whittington Hospital (Archway) and at Croydon University Hospital on behalf of (Macmillan Cancer Support Group).
I am also a member of The Association for Prostate Awareness based at the Barking Road Community Centre (formerly the African Caribbean Centre) Newham , 627/633 Barking Road, Plaistow, London E13 (APA) www.prostate-awareness.co.uk.
African history talks and lectures
I also lecture on certain aspects of Black History and have presented on "West Indians at the Panama Canal 1850 to 1914" on Saturday 20th October at Croydon Supplementary School, 32 Sydenham Road, Croydon, CRO 2EF, who have now booked an on-going series of health presentations.
This presentation on the Panama Canal was also made at City Hall London SE1 and The Barking Hub on the 24th October 2014 and the Marcus Garvey Library.
I have also presented on the Herero genocide in South West Africa (Namibia) and I am currently working on a talk about King Leopold and the Belgian Congo.
More recent presentations include current events and how to increase your spirituality by decalcifying the pineal gland and repairing your DNA.  A current list of my bookings is on my website www.blackhealth.co.uk, "Events & Engagements".
I host a radio chat programme every Sunday morning from 10.05 am to 12.00 on oneharmonyradio.com and have recently been the recipient of two community awards.
I live by the maxim "Let your food be your medicine and your medicine your food" as proposed by the Egyptian priest, teacher and architect, Imhotep over 2,000 years before Hippocrates was born.