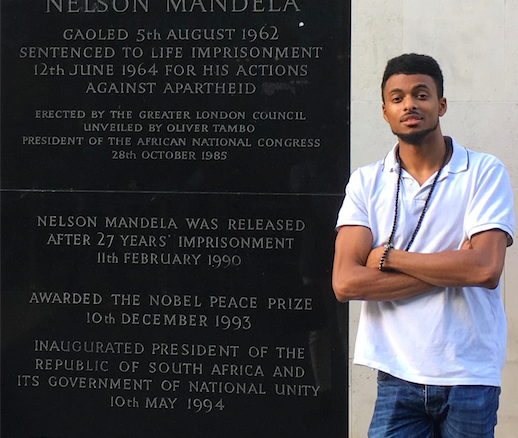 In this the 30th anniversary of Black History Month (BHM), the question arises, what is the relevance to young black people today and how can it continue to improve race relations?
BHM was created following a time of social unrest within the black community; Akyaaba Addai Sebbo set it up in 1987 with a number of high profile supporters including Bernie Grant and Ken Livingstone with the aim to "enrich the cultural diversity of the Greater London area" and acknowledge "the significant role that Africa and its Diaspora have played in the world civilization since the beginning of time…" as "…Africa's contribution has been omitted or distorted in most history books."
When exploring the relevance of BHM to young people, we must consider what Black History Month is, the contributions it has made to the Black British landscape, since its beginnings in 1987, as well as the impact it has had on the young black community especially, as they will inherit the celebration and take it forward).
Growing up, BHM was synonymous with the celebration of all things black and good. It was the only time where every aspect of society was black, from festivals, food, music, theatre, film and more. It was a point in the year where you did not feel like a minority. Personally, I feel that BHM is currently a shadow of its former-self being allowed to fade from history/society; the victim of austerity cuts (local government funding), the lack of a coordinated national initiative, lack of youth interest & engagement and heritage status.
There is a feeling amongst the young black community that BHM is irrelevant as they believe that, "slavery and racism is over so it (BHM) doesn't matter anymore" or that they feel "uncomfortable and shame" about a black history narrative that only focuses on the painful parts of black history including slavery, segregation and the civil rights movements with few mentions of the empowering feats of our ancestors (both pre and post slavery).
With an ever-growing disaffected and disengaged youth, we need (more than ever) to give them a reason for them to feel proud, a reason for them to hold their heads up and actually feel that they have worth, this can only be achieved through educating the masses throughout the year and not just in a month. Observing Black achievements as part of history will not only show young black people that we can be more than singers, performers and athletes but also hopefully show this to the nation, breaking down stereotypes that have for too long plagued our community.
Morgan Freeman once said "I don't want Black History Month, Black History is American History", I would go one step further and say that Black History is world history as there are countless contributions to Britain (and the world) made by black inventors, scholars and leaders that haven't been duly acknowledged (e.g.: Peanut butter invented by George W Carver, The traffic light being invented by Garrett Morgan, Darcus Howe being a British Black Panther and champion of the community, etc).
Black history has played a crucial role in British History from the times of the Romans, to Britain's involvement in the slave trade, to the development of the "British Empire", to the re-building of Britain after the Second World War. I believe it is time for black history to be enshrined within British history and not treated in isolation.
There is an African Proverb saying that "when an elder dies a library burns down with it", the passing of many 1st Generation elders from the Windrush means that there are fewer opportunities to learn our history first hand. Marcus Garvey once said "A people without the knowledge of their past, history, origin and culture is like a tree without roots", as a grandson of the Windrush Generation, I am finding fewer and fewer young black people aware of Black History, and those that do know more about American than Black British History and if this continues the black community will be a tree without knowledge of one's own roots.
Black History Month has gone some way to improve race relations, bringing Black history into schools and society but we must remember that black culture continues to make contributions. Throughout history and in modern day society the influences of black peoples can be seen and found from music, film, culture, animation, fashion, television, writing and so much more. The only discrepancy is the prominence that it is afforded in history and society to the contributions made.
So, in simple answer to the question is BHM still relevant, YES! However a BHM is no longer enough, gaining recognition of the black contribution must now be the goal of BHM. It is time Black History took its place in history; no longer a topic studied in the month of October but embedded in the curriculum and given national heritage status.