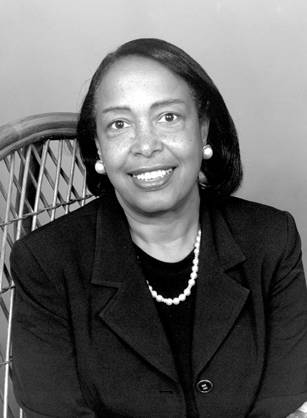 Born on November 4, 1942 in Harlem, Manhattan, Bath was the daughter of Rupert and Gladys Bath. Her father, an immigrant from Trinidad, was a newspaper columnist, a merchant seaman and the first black man to work for the New York City Subway as a motorman.
With a strong-at home influence, Bath claims that her father inspired her love for culture and encouraged her to explore different cultures. This was further encouraged by her mother who's ancestry descended from both African slaves and Cherokee Native Americans.
Raised in Harlem, Bath struggled with sexism, racism, and poverty, making her academic pursuits difficult, despite her love for mathematics and Science. Her first hurdle was that despite growing up in a predominantly Black community, many medical schools did not accept Black students from that area. Secondly, her parents did not have the funds for medical school and thirdly, there were no Black Women in the medical field that Bath wanted to look up too.
Nonetheless, Bath attended Charles Evans Hughes High School where she excelled at such a rapid pace, she achieved her diploma in just two and a half years.
Inspired by Albert Schweitzer's work in medicine, Bath applied for and won a National Science Foundation Scholarship while attending high school; this led her to a research project at Yeshiva University and Harlem Hospital Center on connection between cancer, nutrition and stress which helped her interest in science shift to medicine. The head of the researched program realized the significance to her findings during the research and published them in a scientific paper that he later presented.
In 1960, still a teenager, Bath won the "Merit Award" of Mademoiselle magazine for her contribution to the project.
Bath received her Bachelor of Arts in chemistry from Manhattan's Hunter College in 1964. She relocated to Washington, D.C. to attend Howard University College of Medicine, from which she received her doctoral degree in 1968. During her time at Howard, she was president of the Student National Medical Association and received fellowships from the National Institutes of Health and the National Institute of Mental Health.
Bath interned at Harlem Hospital Center, subsequently serving as a fellow at Columbia University. Bath travelled to Yugoslavia in 1967 to study children's health which caused her to became aware that the practice of eye care was uneven among racial minorities and poor populations, with much higher incidence of blindness among her Black and poor patients. She determined that, as a physician, she would help address this issue. She persuaded her professors from Columbia to operate on blind patients at Harlem Hospital Center, which had not previously offered eye surgery, at no cost. Bath pioneered the worldwide discipline of "community ophthalmology", a volunteer-based outreach to bring necessary eye care to underserved populations.
She served her residency in ophthalmology at New York University from 1970 to 1973, the first African-American to do so in her field.
Career and Inventions
After completing her education, Bath served briefly as an assistant professor at Jules Stein Eye Institute at UCLA and Charles R. Drew University of Medicine and Science before becoming the first woman on faculty at the Eye Institute. In 1978, Bath co-founded the American Institute for the Prevention of Blindness, for which she served as president. In 1983, she became the head of a residency in her field at Charles R. Drew, the first woman ever to head such a department. In 1993, she retired from UCLA, which subsequently elected her the first woman on its honorary staff. She served as a professor of Ophthalmology at Howard University's School of Medicine and as a professor of Telemedicine and Ophthalmology at St. Georges University. She was among the co-founders of the King-Drew Medical Center ophthalmology training program.
Bath holds four patents in the United States. In 1981, she conceived of the Laserphaco Probe, a medical device that improves on the use of lasers to remove cataracts, and "for ablating and removing cataract lenses". The device was completed in 1986 after Bath conducted research on lasers in Berlin and patented in 1988, making her the first African-American female doctor to receive a patent for a medical purpose. The device — which quickly and nearly painlessly dissolves the cataract with a laser, irrigates and cleans the eye and permits the easy insertion of a new lens — is used internationally to treat the disease. Bath has continued to improve the device and has successfully restored vision to people who have been unable to see for decades.
Three of Bath's four patents relate to the Laserphaco Probe. In 2000, she was granted a patent for a method she devised for using ultrasound technology to treat cataracts.
Honours
Bath has been honoured by two of her universities. Hunter College placed her in its "hall of fame" in 1988 and Howard University declared her a "Howard University Pioneer in Academic Medicine" in 1993.