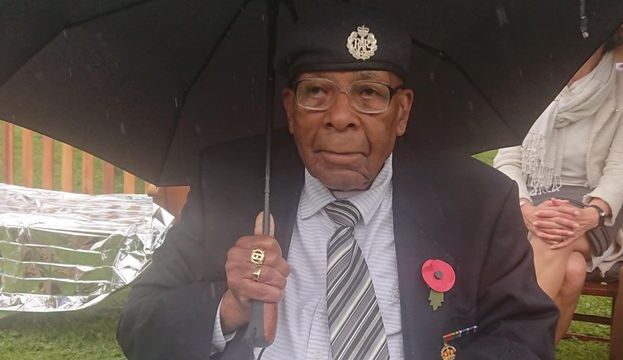 Born in Jamaica, Gilbert, his brother and sister lost their father when Gilbert was three. A bright pupil who stayed on a year longer at school, leaving at 16, Gilbert used his interest in mechanical and electrical things to charge up old batteries, to make good other old electrical products and to reuse light bulbs.
He quickly gained employment at Henderson bookstore, but his passion remained mechanics, and he only stayed a week. relative to his peers who had a more difficult time. But his next job, which lasted a few years, was not in mechanics but selling men's suits, shirts, shoes and others.
In 1943 news came that volunteers were wanted for the RAF, to be accepted volunteers had to pass entry tests. Gilbert lying about his age passed the tests and within a few days along with the other successful volunteers, he was sent to Kingston Palisadoes RAF camp, where after being kitted out and receiving some basic training, they were sent on a troop-carrying ship to Britain via the United States.
Gilbert would explain his reason for joining years later, "I volunteered like so many millions of others from Britain, the Commonwealth and elsewhere out of a sense of duty, to fight for king and country, to play my part like all the veterans here today in ensuring we left the world a better place for everyone".
The journey to Britain was marked by torpedo attacks from German U-Boats which hit a number of the ships that were travelling alongside Gilbert's own. Gilbert finally arrived in Britain on 3rd March 1944.
He would be stationed in camps around the country, initially in Filey in Yorkshire and then in Cambridge and elsewhere. While at the camps Gilbert would undergo physical training, gun training, combat training, and attend classes to study mechanics and engineering.  They were also taught to identify both Allied and Axis planes and ships.
While at Cambridge studying radar equipment servicing Gilbert and his class heard a heavy droning noise. They all rushed outside and saw the sky filled with aircraft of all shapes and sizes heading towards France. Gilbert said of the scene "We all rushed outside to see what was happening. It was hundreds and hundreds of aircraft of all kinds; you could hardly see the sky. Our tutor, Chiefy Brown, said: 'It's started boys!' and everyone started cheering and waving them on. That was when we first knew D-Day was underway." Gilbert would use his interest in engineering and mechanics to good use, repairing aircraft, including Spitfire and Hurricane fighters, and fixing radars.
After the war Gilbert settled in the UK and still works tirelessly into his 90s ensuring that the service and sacrifice of all who came from the Caribbean and beyond is remembered.
Most recently he spoke at the 77th anniversary of D-Day which also marked the opening of the British Normandy Memorial.
As the nation's largest Armed Forces charity, the Royal British Legion (RBL) is dedicated to ensuring that all those who served and sacrificed, and who continue to do so, in defence of our freedoms and way of life, from both Britain and the Commonwealth, are remembered.
In our acts of Remembrance, the RBL remembers,
The sacrifice of the Armed Forces community from Britain and the Commonwealth.
Pays tribute to the special contribution of families and of the emergency services.
Acknowledges the innocent civilians who have lost their lives in conflict and acts of terrorism.
The story of Black British and Black African and Caribbean service and sacrifice is one that we are keen to share, a story of men and women who have done so much in defence of Britain and in protecting all our citizens. A story that is replete with stories of bravery and courage, as epitomised by Victoria Cross winner Johnson Beharry.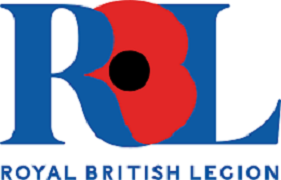 Therefore, to mark 100 years since Britain's current Remembrance traditions first came together, the RBL has bought together over 100 stories of British and Commonwealth African and Caribbean service and sacrifice. The stories range from the First World War to the present day and are of servicemen and women from across Britain, Africa and the Caribbean, representing both the armed forces and emergency services.  
The RBL wishes to offer special thanks to Stephen Bourne for his help in putting these stories together. Stephen Bourne has been writing Black British history books for thirty years. For Aunt Esther's Story (1991) he received the Raymond Williams Prize for Community Publishing. His best-known books are Black Poppies (2019) and Under Fire (2020). His latest book Deep Are the Roots – Trailblazers Who Changed Black British Theatre was recently published by The History Press. For further information about Stephen and his books, go to his website www.stephenbourne.co.uk