Born in Jamaica as William Arthur Watkin Strachan, Billy left school in December 1939 with a desire to get to Britain and join the RAF.
Funding his own way to Britain Billy arrived in March 1940. After twelve weeks basic training, in 1941 he joined a squadron of Wellington bombers as a wireless operator/air gunner.
The squadron Billy was part of was one of many that would make nightly raids over heavily defended German cities.
After surviving 30 operations Billy would have been entitled to taking a job on the ground but decided instead to retrain as a pilot. After only 7 hours of training, he was good enough to fly solo.
In 1942 Billy Strachan became a bomber pilot with 156 Squadron, a unit of the élite Pathfinder Force, he would go on to gain two promotions, first to become Flying Officer and then Flight Lieutenant. After his fifteenth flight as a bomber pilot however Billy realised that his nerves had gone after he had completely missed the area, he was due to bomb. As part of Bomber Command Billy's chances of survival and the stress level they the crews operated under were extreme, 51% of aircrew were killed on operations, 12% were killed or wounded in non-operational accidents and 13% became prisoners of war or evaders. Only 24% survived the war unscathed. By the end of the war, Billy was an RAF liaison officer working to investigate racial incidents on RAF bases.
In describing the racism he experienced while in the RAF, Billy stated "It was there, all right. But my own experience, together with that of most of my colleagues, showed that whenever one [black person] arrived anywhere, he was always welcomed and treated well. Two, they coped with. It was when three or more came that racism really got sharp. When you arrived anywhere as a black man you were treated like a teddy bear. You were loved and fêted. I know that some of us fared badly. But I had no problems in that respect."
After the war Billy would return to Jamaica before deciding to come back to Britain and study law as a way of fighting against racism and helping support the struggles for independence across the Caribbean. At this time a close friend, Dr David Lewis, introduced him to Marxism and Billy became a communist.
Billy would become a senior clerk to magistrate's courts across London and would author several definitive legal guides on subjects from drink driving to adoption. As part of the Communist Party of Great Britain Billy became a leader on the party's Caribbean advisory committee and with others would go on to found the Movement for Colonial Freedom. Billy's home with his wife Joyce became a centre for political activity and in 1952 he launched the first left-wing newspapers for Caribbean people living in Britain.
Towards the end of his life Billy founded the Disabled Riders Association becoming vice-president of the organisation.
As the nation's largest Armed Forces charity, the Royal British Legion (RBL) is dedicated to ensuring that all those who served and sacrificed, and who continue to do so, in defence of our freedoms and way of life, from both Britain and the Commonwealth, are remembered.
In our acts of Remembrance, the RBL remembers,
The sacrifice of the Armed Forces community from Britain and the Commonwealth.
Pays tribute to the special contribution of families and of the emergency services.
Acknowledges the innocent civilians who have lost their lives in conflict and acts of terrorism.
The story of Black British and Black African and Caribbean service and sacrifice is one that we are keen to share, a story of men and women who have done so much in defence of Britain and in protecting all our citizens. A story that is replete with stories of bravery and courage, as epitomised by Victoria Cross winner Johnson Beharry.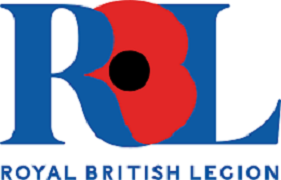 Therefore, to mark 100 years since Britain's current Remembrance traditions first came together, the RBL has bought together over 100 stories of British and Commonwealth African and Caribbean service and sacrifice. The stories range from the First World War to the present day and are of servicemen and women from across Britain, Africa and the Caribbean, representing both the armed forces and emergency services.  
The RBL wishes to offer special thanks to Stephen Bourne for his help in putting these stories together. Stephen Bourne has been writing Black British history books for thirty years. For Aunt Esther's Story (1991) he received the Raymond Williams Prize for Community Publishing. His best-known books are Black Poppies (2019) and Under Fire (2020). His latest book Deep Are the Roots – Trailblazers Who Changed Black British Theatre was recently published by The History Press. For further information about Stephen and his books, go to his website www.stephenbourne.co.uk<em