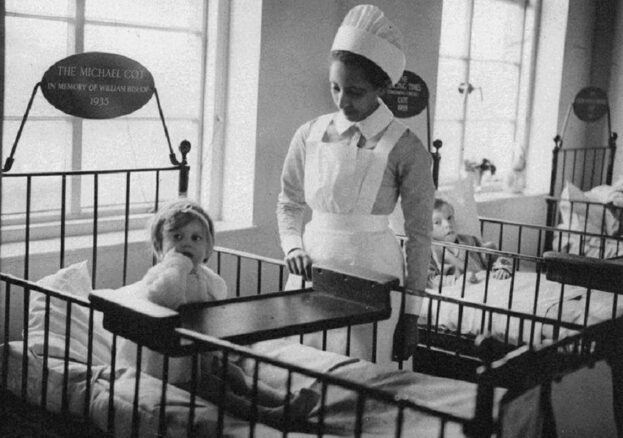 From age eight Tsehai attended schools in England and Switzerland and would travel with her royal relatives to France and Germany, learning French and German as she did so. However international events were soon to change Tsehai's life.
In 1935 the Italian dictator Benito Mussolini began moves to annex Ethiopia. In response in August 1935 in response to the Italian threat, Tsehai sponsored the establishment of the Ethiopian Women's Welfare Work Association, with the mission to expand health and welfare programs. Following the formation of the Ethiopian Red Cross in 1935, Tsehi worked with the organisation as a volunteer.
In October 1935 the Italians invaded Ethiopia and her father ordered his wife and children to leave for England. Her father would join Tsehai and the family in 1936 at what became their family home in Bath, where they would remain for the next five years. Tsehai served as an interpreter to her mother and father and also became a spokesperson for her country as they tried to garner international support against the Italian occupation. Aged 17 Tsehai decided she wanted to become a nurse, at a time where no Ethiopian woman had ever rained as a nurse and no woman of royal blood had taken up a profession. The wife of the former British minister to Ethiopia, arranged an interview for Tsehai with the Matron of London's Great Ormond Street Hospital for Sick Children, where she began training as a resident student nurse in August 1936.
She asked for no special favours or treatment working alongside the other student nurses for the required 56 hours a week and earning a year's salary of £20. Tsehai graduated in 1939 as a State Registered Children's Nurse, then received permission to continue her studies at London's Guy's Hospital, with the intention of becoming a State Registered General Trained Nurse.
With the commencement of the Second World War Tsehai worked nursing civilians injured during the Blitz of 1940/41.
Later in 1941 Italian forces were defeated and driven out of Ethiopia by a combination of British, Commonwealth and Ethiopian forces. The Emperor and his family returned to Ethiopia and Tsehai went to work at Dessie Hospital.
Sadly, as a result of complications during childbirth Tsehai died in 1942. News of her passing moved her British admirers to fundraise for the completion of the Princess Tsehai Memorial Hospital in Addis Ababa which Tsehai's father had founded, and which also served as a nursing school.
As the nation's largest Armed Forces charity, the Royal British Legion (RBL) is dedicated to ensuring that all those who served and sacrificed, and who continue to do so, in defence of our freedoms and way of life, from both Britain and the Commonwealth, are remembered.
In our acts of Remembrance, the RBL remembers,
The sacrifice of the Armed Forces community from Britain and the Commonwealth.
Pays tribute to the special contribution of families and of the emergency services.
Acknowledges the innocent civilians who have lost their lives in conflict and acts of terrorism.
The story of Black British and Black African and Caribbean service and sacrifice is one that we are keen to share, a story of men and women who have done so much in defence of Britain and in protecting all our citizens. A story that is replete with stories of bravery and courage, as epitomised by Victoria Cross winner Johnson Beharry.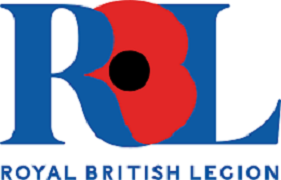 Therefore, to mark 100 years since Britain's current Remembrance traditions first came together, the RBL has bought together over 100 stories of British and Commonwealth African and Caribbean service and sacrifice. The stories range from the First World War to the present day and are of servicemen and women from across Britain, Africa and the Caribbean, representing both the armed forces and emergency services.  
The RBL wishes to offer special thanks to Stephen Bourne for his help in putting these stories together. Stephen Bourne has been writing Black British history books for thirty years. For Aunt Esther's Story (1991) he received the Raymond Williams Prize for Community Publishing. His best-known books are Black Poppies (2019) and Under Fire (2020). His latest book Deep Are the Roots – Trailblazers Who Changed Black British Theatre was recently published by The History Press. For further information about Stephen and his books, go to his website www.stephenbourne.co.uk<em