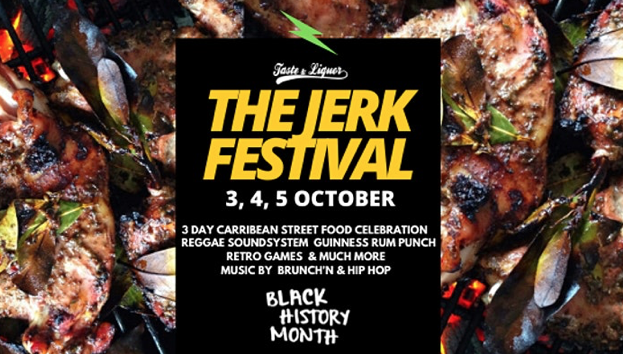 Get the taste of the Caribbean this summer at Taste & Liquor's annual The Jerk Festival Back for the second year, celebrate Jamaican Independence as Taste and Liquor present the regions biggest Caribbean Smoke and Fire Festival now hosted across 3 delicious days. Experience the absolute Best Jerk Chicken the Midlands has to offer!
TASTE AND LIQUOR 2020: 3 DATES
As summer slowly approaches, imagine yourself in sunny Jamaica, where spicy jerk is the star of the scene. Let's face it: who can resist a plate of spicy, crispy barbecued chicken or pork served with some rice and peas, fried plantain and vanilla-infused dumplings? Doused down with a few Rum Cocktails, a swigger and swag to some great music from The Reggae Soundsytem, throw in some 80s retro arcade games and say hello to the regions biggest Jerk Festival!
There's a reason jerk chicken, which is thought to have originated in Jamaica, is a staple in the cuisines of many other Caribbean islands: it's spectacular, a marvel of spicy complexity and textures. Native to Jamaica, Jerk Chicken traditional began with the indigenous Taíno people who would cook their meat over fires made from the aromatic wood of the island's allspice trees – which is still the only way, devotees claim, to get that authentic flavour. Jerk's distinctive seasoning – hot peppers, sweet allspice berries, thyme and ginger – and the cooking pits which were traditionally used for jerk until the advent of the modern oil drum.
We're lucky, in this city, to have the food of these islands so well represented, and to have a wealth of exciting options when it comes to this classic dish. At Taste and Liquors' Jerk Festival, we've rounded up the absolute best Jerk and Caribbean dishes in the Midlands.
With big beats from The Reggae Soundsytem featuring guest DJ's from Brunch'n and Hip Hop, R&B Brunch and Tropical Munch, a Rum Bar serving the best Rum Punch-Cocktails, Guinness Punch and Jamaican Beer.
Taste and Liquors' Jerk Festival is a ray of Jamaican sunshine in Birmingham.
Dates:
Friday 2 October
Saturday 3 October
Sunday 4 October
Tickets:
Advance tickets starting from £6, more at the door.
£7, which includes a Shot of Rum +BF
Kids Under 4 Free Entry, £2 (PATD).
Location:
Venue to be announced soon
Time:
friday 5pm – 10pm
saturday 12-8pm
sunday 12-6pm
Important Information:
• Dishes and flavours to be announced on our Facebook wall leading up to the event.
• Ticket is for entry only, food and drink to be purchased separately.
• All dishes is the standard service and specific dietary requirements cannot be catered for at the event; please check with each vendor for more information.
• Line-up is subject to change.
• Please read Taste and Liquor's Full Terms & Conditions and Need to Know Information http://www.tasteandliquor.com/need-to-know-infomation-and-full-terms-conditions before purchasing your tickets or paying at the door by clicking here. By doing so you have agreed to our full terms and conditions.
• Please note that photography and filming may occur on the evening and may feature visitors. By purchasing a ticket and attending the event, you are agreeing to the use of these images in any future promotional, advertising or publicity material.
• Please note that the venue staff have the right to refuse entry.
• This ticket cannot be cancelled, exchanged, refunded or used in conjunction with any other offer.
• Please note that photography and filming may occur on the evening and may feature visitors. By purchasing a ticket and attending the event, you are agreeing to the use of these images in any future promotional, advertising or publicity material.
• Please note that the venue staff have the right to refuse entry.
• This ticket cannot be cancelled, exchanged, refunded or used in conjunction with any other offer.
• www.tasteandliquor.com
More Birmingham Listings MORE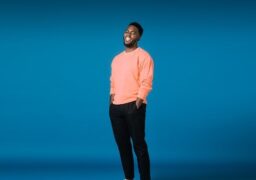 Birmingham
Thursday 7 December
Following two sold-out shows at The O2 in successive years, triple BAFTA winning British comedian Mo Gilligan is taking The…