Authors of a new book discuss their groundbreaking research into the hidden history of Black performers & musicians in Britain
The forthcoming book An Inconvenient Black History of British Musical Theatre: 1900-1950 uncovers the hidden Black history of this most influential of artforms. Drawing on lost archive material and digitised newspapers from the turn of the century onwards, this exciting story has been re-traced and restored to its rightful place. In this talk, authors Sean Mayes and Sarah Whitfield will take a focus on Bristol to uncover the special relationship between Black performers and the city: a connection which sits at the intersections of theatre, music, drama, and dance.
Register for this FREE public talk to hear about Paul Robeson's multiple visits to Bristol Beacon (then the Colston Hall) in 1930, 1935, 1938, and 1939, through which he was described as 'one of the greatest living singers' performing to a 'packed house held spellbound'. He then returned in 1949 to Central Hall, where he was recorded as giving 14 separate encores – when the concert was over, the audience simply refused to leave. He wasn't the only important Black practitioner to perform in the city, though: the double-act George Williams and Bert Walker performed here as part of their In Dahomey tour in 1904, and several revues and musicals choreographed by Buddy Bradley were seen at Bristol's Theatre Royal (now Bristol Old Vic). Impresario William Garland, dancer and choreographer Belle Davis, Scott and Whaley, Zaidee Jackson, and dancers like Amos Howard were just a few of the African American performers who made stops in town. At the same time, Bristol was also visited by a range of Black British performers: figures like the vocalist and comedian Cassie Walmer, as well as Laura Josephine Steer, known professionally as Morchashani.
More Bristol Listings MORE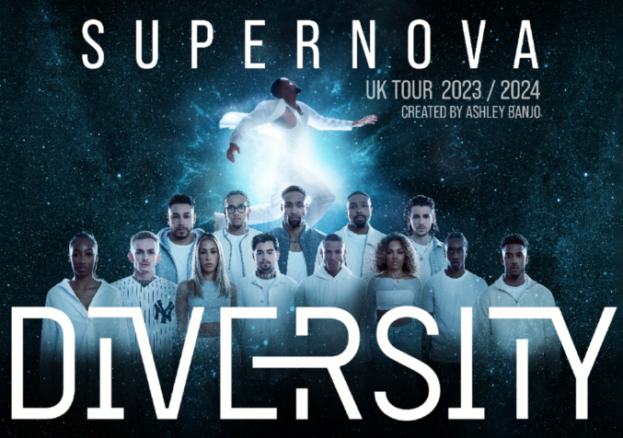 Bristol
Monday 1 January - Monday 11th March 2024
Britain's most-successful dance group, Diversity, have announced their brand-new UK and Ireland tour, Supernova, with the 66-date tour…