Morgan Heritage, the Grammy winning Royal Family of Reggae, have been busy touring the world behind their latest album Loyalty, featuring current hits Africa X Jamaica and Beach & Country.
Their live show is phenomenal. All three Morgan brothers -Peetah, Gramps and Mojo -play instruments, as well as sing, rap and harmonise on songs old and new, and that encompass all kinds of styles, whilst building on their reggae and R & B foundations.
Many of them have since become internationally known reggae classics. Don't Haffi Dread, Down By The River, She's Still Loving Me, Reggae Bring Back Love, A Man Is Still A Man and Tell Me How Come are among the highlights but the quality and consistency of this group's output since they took reggae music by storm during the mid-90s is unrivalled.
The co-headliner on these eagerly awaited UK dates regularly headlines her own shows, but the chemistry that happens when these singers all share the same bill is really something special.
Marcia Griffiths career started in the 60's, when she sang onstage alongside Byron Lee and the Dragonaires. Her performance was so impressive that it attracted the attention of Clement Dodd, owner of the legendary label, Studio 1, She took a recording contract and teamed up with a handful of singers including Bob Andy and Bob Marley. She recorded numerous hits like Young, Gifted & Black, Always Together, Feel Like Jumping, Melody Life and Truely.
In 1974 she was asked to join the Wailers as one of the I Threes alongside Rita Marley and Judy Womatt.
During this time, she appeared on some of the most successful Reggae albums of all time and toured the world ten times over.
She left in 1981 and has since enjoyed a long and successful solo career which included gaining a top 100 Billboard US Hit. Marcia has also appeared alongside major artists like Toots & The Maytals, Beres Hammond and Buju Banton to name a few.
More Brixton Listings MORE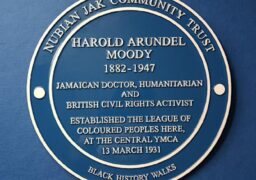 Brixton
Sunday 31 March 2024
Join us on our three-hour drive showing London's top tourist attractions from an African/Caribbean perspective. There is at…