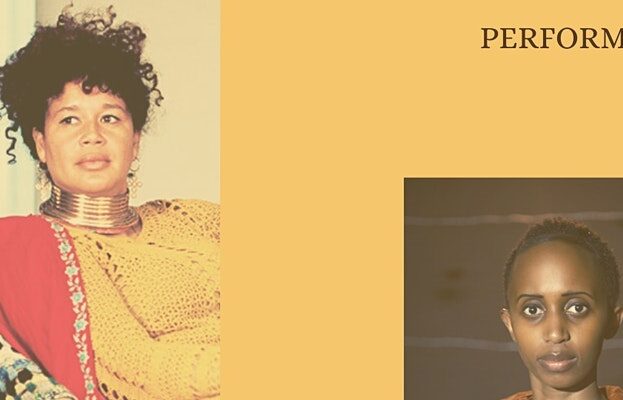 Join us for a double bill of performances, commissioned by the New Hall Art Collection. The event will include a screening of Alberta Whittle's performance DIS- A lesson in Reversal or Unlearning, commissioned and produced as part of the 2021 edition of Art Night and hosted at Two Temple Place in July 2021, as well as the debut screening of Wanja Kimani's newly commissioned performance in response to the current exhibition Maud Sulter: The Centre of the Frame. The screenings will be followed by an in-conversation between Wanja Kimani and Naomi Polonsky (Assistant Curator, New Hall Art Collection).
Alberta Whittle is an artist, researcher and curator. She was awarded a Turner Bursary, the Frieze Artist Award and a Henry Moore Foundation Artist Award in 2020. Alberta is a Research Associate at The University of Johannesburg. She was a RAW Academie Fellow at RAW Material in Dakar in 2018 and is the Margaret Tait Award winner for 2018/9. Her creative practice is motivated by the desire to manifest self-compassion and collective care as key methods in battling anti-blackness. She choreographs interactive installations, using film, sculpture and performance as site-specific artworks in public and private spaces.
Alberta Whittle's performance DIS- A lesson in Reversal or Unlearning aimed to excavate history as a communal action and responsibility and develop new ways to think about congregation, contestation and belonging. incorporated sound and movement focusing on ideas of rebellion, love and oceans. Poetry and writing included by Ama Josephine Budge and Kamau Brathwaite formed the spine of the work which brought together six womxn performers and a score composed by Yves B. Golden and Richie Carey.
Wanja Kimani is a visual artist and researcher based in Cambridgeshire, UK. Through performance, film, textiles and installation, her work explores memory through the body and the fluidity within social structures that are designed to care and protect, but mutate into coercive forces within society. She imposes elements of her own life into public spaces, creating a personal narrative where she is both author and character. In 2018, her performance, 'Expectations' was included in the Laboratoire Agit'Art presentation during Dak'Art Biennale of Contemporary African Art. In 2019, she presented her work at Art Dubai and as part of a group show, 'Yesterday is Today's Memory' at Espace Commines, Paris, France. She is a PhD Candidate at Chelsea College of Arts, London and a Research Assistant at the School of Arts and Cultures at Newcastle University.
Wanja Kimani's performance responds to Maud Sulter's photo-collage series Syrcas (1993), in which she used vintage postcards depicting vast, rural landscapes in Europe and placed images from books on African art and European painting. The resulting images represent the presence of Africa in Europe, often highlighting the contribution of black women. Enacted within woodland, Kimani's performance is a reflection of the process of unlearning. It encompasses ritual and objects that reframe the black female body in relation to spirit and rural space.
More Cambridge Listings MORE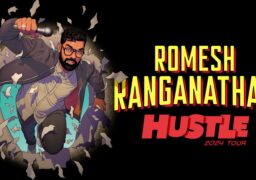 Cambridge
Saturday 2th March 2024
Romesh Ranganathan brings his Hustle tour to the Corn Exchange After a sell-out tour in 2022, Romesh is…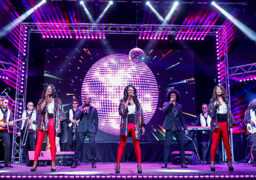 Cambridge
Monday 9th March 2024
The show that everyone is talking about, now even BIGGER! Join us as we recreate the magical…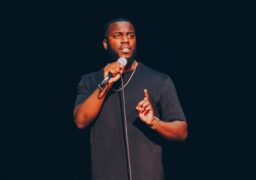 Cambridge
Friday 20th September 2024
Triple BAFTA winning stand-up sensation, Mo Gilligan, returns with his highly anticipated World Tour… In the Moment. As…