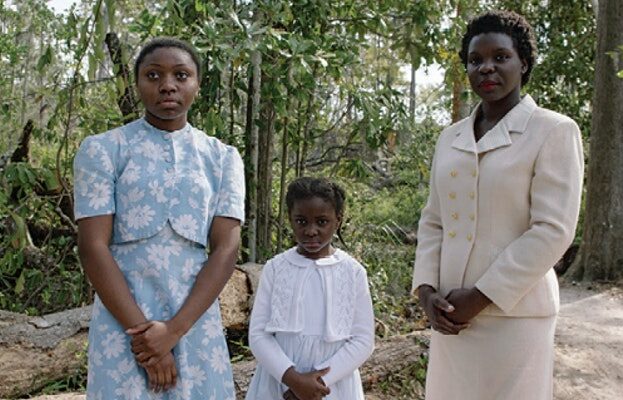 Join us for a conversation exploring the implications and possibilities of a Black gaze for the practice of seeing, making, and thinking with art. This event will take place in person at Autograph's gallery in London, with a very limited number of tickets available to maintain social distancing.
Feminist and theorist of visual culture and contemporary art, Tina Campt, will discuss her new book A Black Gaze with the visionary, award winning artist and director Jenn Nkiru; and art historian and curator Zoé Whitley.
Campt's book examines Black contemporary artists who are shifting the very nature of our interactions with the visual through their creation and curation of a distinctively Black gaze. It is a gaze that moves viewers from passive forms of looking at to the active struggle of looking with, through, and alongside the suffering and the joy of Black life in the present. Hailed by Art in America as "a methodological offering [and] a theory of what Blackness brings to making and viewing art, and to perception in general." Join us for this important discussion, streamed live from Autograph's exhibition Care | Contagion | Community — Self & Other in London.
—
SPEAKERS
Tina M. Campt, a Black feminist theorist of visual culture and contemporary art, is Owen F. Walker Professor of Humanities and Modern Culture and Media at Brown University and a Research Associate at the VIAD (Visual Identities in Art and Design Research Centre) at the University of Johannesburg. She is the author of Image Matters: Archive, Photography, and the African Diaspora in Europe, Listening to Images, and other books.
Jenn Nkiru is an award-winning visionary artist and director. Pushed through an afro surrealist lens, her works are grounded in the history of black music, the aesthetics of experimental film, international art cinema, the black arts movement and the rich and variegated tradition of cinemas of the black diaspora and their distinct experimentation with the politics of form. Nkiru was one of 75 artists selected for the Whitney Museum of American Art's 2019 Whitney Biennial and in 2020 was the recipient of the Jarman Award. She is the 2021 Grammy Award Winner for Best Music Video for her direction on Brown Skin Girl by Beyonce. She is, additionally the winner of a CICLOPE, Soul Train, NAACP and Cannes Lion award for the same video. She is currently working on a film that has been commissioned by the Metropolitan Museum of Art, New York as part of their upcoming exhibition opening later this year.
Dr. Zoé Whitley is Director of Chisenhale Gallery in London's East End. A leading non-profit space founded by artists, Chisenhale produces and commissions new works of art with emerging British and international artists. In 2020, Zoé curated Frieze London's special themed section, Possessions, exploring spirituality in contemporary art, and co-curated Elijah Pierce's America at the Barnes Foundation in Philadelphia. Previous exhibitions to her credit include curating the British Pavilion presentation of Cathy Wilkes at the Venice Biennale in 2019 and co-curating the award-winning Soul of a Nation: Art in the Age of Black Power. She writes widely on contemporary artists and 20th century designers, including children's books on Frank Bowling and a title in the same series on Sophie Taeuber-Arp. She is the editor of the forthcoming major monograph on Barkley L. Hendricks. She serves on the 2020-22 Arts Council Collection committee. Zoé also serves on the boards of Creative Access, the only organisation in the UK dedicated to recruiting under-represented talent in the creative industries, and Decolonising Arts Institute, University of the Arts London. She's formed part of arts juries for Turner Prize (2021), Preis der Nationalgalerie Berlin (2021) and Future Generation Art Prize selection committee, among numerous others. Her prior roles include Senior Curator (Hayward Gallery), Curator, International Art (Tate Modern) and Curator of Contemporary Programmes (V&A).
More Hackney Listings MORE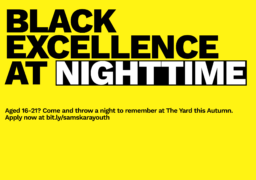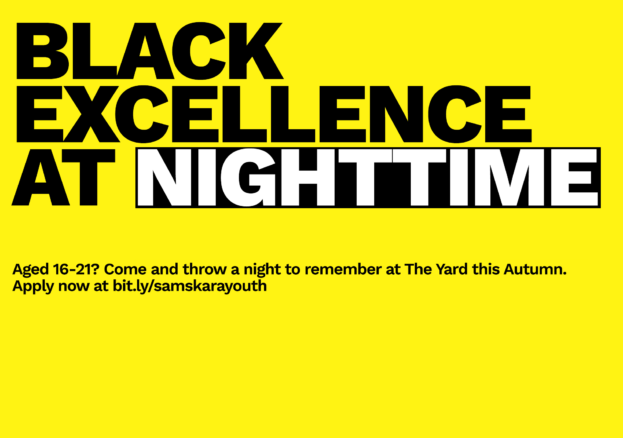 Hackney
Saturday 2 October - Thursday 4 November 2021
In November, The Yard will present award-winning artist Lanre Malaolu's SAMSKARA, an explosive fusion of physical theatre, hip-hop dance and text…