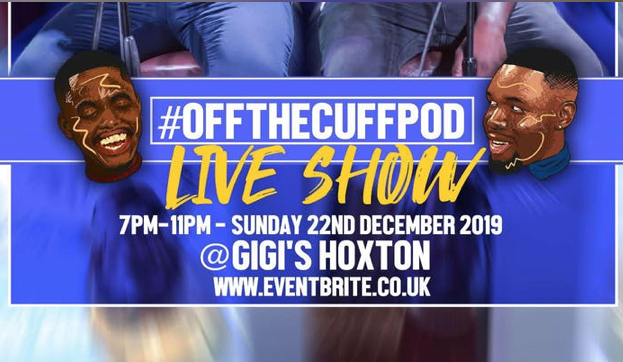 #OFFTHECUFFPOD LIVE SHOW! A good honest conversation never hurt anyone
About this Event
It's that time again 'Off The Cuff Podcast' will be hitting the road Sunday 22nd of December at Gigi's Bar in Hoxton, the weekend just before Christmas. This will be our third independent live show and whether you have been to the first two or not we'd love to see you there. The podcast is brought to you by Fols Forever and Mr Vans, where a good honest conversation never hurt anyone!
WE WILL BE BRINGING SAME VIBE AND FEELING YOU GET ON OUR WEEKLY EPISODES BUT NOW TO A LIVE STAGE WITH CONVERSATIONS THAT PROVOKE THOUGHT IN AN ENVIRONMENT WHERE WE CAN INTERACT WITH OUR DEDICATED LISTENERS.
Look forward to an evening filled with laughter, and good conversation. Seating is on a first come first served basis please arrive early. Topics on the night General Election, sex and relationships, albums/moments of the year, black culture and the society. There will also be games and a dilemma segment. Please bring ID this is an 18+ event!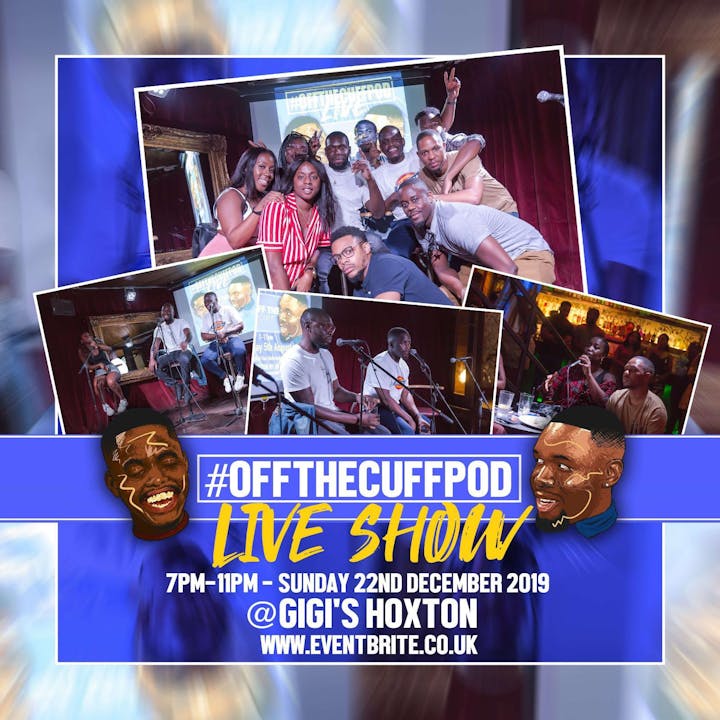 More Hackney Listings MORE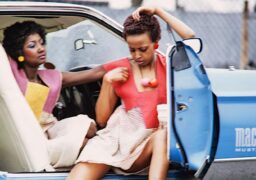 Hackney
Wednesday 6 December
Armet Francis' 1970s Brixton Market fashion photography are playful and rare frames of black joy. A Jamaican-British photographer…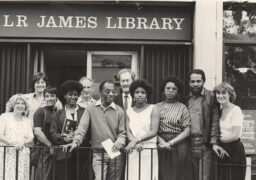 Hackney
Sunday 3 March
This walk recognises 75 years since the SS Windrush arrived from the Caribbean. It covers from the 1950s…