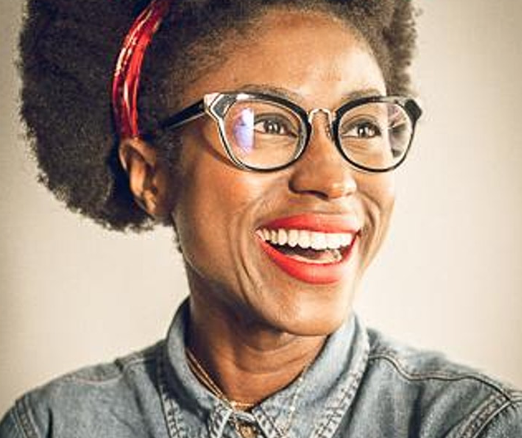 Didn't reach your 2019 goals? Time to start the decade off right with an inspirational panel and goal-setting workshop hosted by Afrocenchix
About this Event
About this event:
At Afrocenchix, we are starting the New Year (and new decade) with a bang as we launch our long awaited conditioner Swirl! As something we started working on seven years ago, we stayed fiercely committed to our dream and pushed through until it was done! We learnt a lot about goal setting along the way and managed to smash our goals around fundraising, team growth and sales. We want to share our secrets to help the community win.
Join us for an evening to remember. At Reach for the Stars, we'll be sharing the story of how our conditioner launch led to our best sales day ever; discussing ambitions and aspirations with leading female entrepreneurs; and settling down for a goal-setting workshop that's all about you.
We've learnt: Knowledge + Inspiration + Action = Success.
After we equip you with the knowledge you need to succeed, we'll work with you to put that learning into practice straightaway. Get ready to accomplish everything you want and change your dreams into a workable reality.
Tickets are limited due to the heavily interactive nature of the event so get them early to avoid disappointment.
Format:
First Half: Discovery, Inspiration & Discussion
18:30 – 19:00 Opening Presentation on the story of the Swirl conditioner launch with Afrocenchix co-founders, Joycelyn Mate and Rachael Corson.
19:00 – 19:15 Break & Shopping
19:15 – 19:55 Inspirational Panel Discussion and Q&A
Speakers to be confirmed
Second Half: Introspection & Action
20:00 – 21:00 Goal-setting Workshop moderated by Rachael & Joycelyn , they will be guiding you through SMART goal setting, designed to help you understand:
Where are you now and why
What exactly it is you want
Why you want it
How to get it
See some of our wonderful panel below.
Reni K Amayo is a british Nigerian author and co-founder of Onwe Press, an independent publishing company focused on highlighting unique stories from diverse voices. Reni was born and raised in London to two Nigerian immigrant parents. She has spent many years studying the intricacies of different African and specifically Nigerian, cultures, mythology & anthropology to unearth a rich history that has been obscured and forgotten across the globe. Reni's debut novel Daughters of Nri is set in ancient Igbo land and follows two twin goddesses who have been separated at birth on their epic journey of self discovery as they embark on a path back to one another.
Rebecca-Monique is a Transformational Coach supporting individuals through significant personal and professional changes.
She delivers coaching and training to businesses, and also supports private clients in areas such as enhancing emotional intelligence, discovering their purpose, building and maintaining confidence, and overcoming grief.
Before becoming a Transformational Coach, she acquired over ten years of PeopleOps (HR) experience – in stand-alone roles and leading small teams in VC-backed tech start-ups – where she built and scaled People functions from scratch to support plans for hyper growth.
More Hackney Listings MORE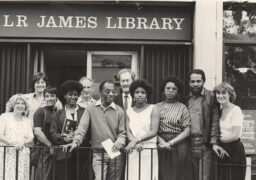 Hackney
Sunday 3 March
This walk recognises 75 years since the SS Windrush arrived from the Caribbean. It covers from the 1950s…