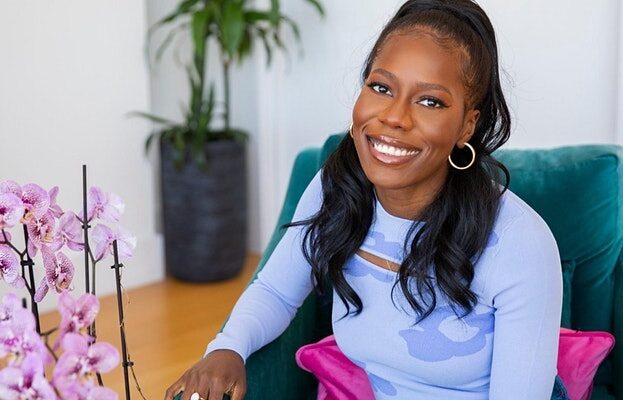 A must attend event for those looking to work better and live better
We are thrilled and delighted to welcome the multi-award winning author and Financial Times columnist Elizabeth Uviebinené to Huckletree for an in real life event about her celebrated book, The Reset.
At the heart of her book is a series of original interviews with people like Sadiq Khan, Cassandra Stravou, Anna Whitehouse, and Alex Mahon – those who are exploring different ideas for work, society, business, culture and ourselves. Throughout the conversation, we will ask Elizabeth to explain the central thesis of the book and what the seismic shifts of 2020 have done for resetting the work culture we exist in, the businesses we work for, the communities we're part of, the cities we live in and the societies we shape.
Those attending will be invited to put their own questions to Elizabeth and hopefully leave feeling challenged and optimistic for how we might live and thrive in the future.
About Elizabeth
Elizabeth Uviebinené is a multi-award winning author, speaker and columnist at The Financial Times.
Her astute opinion pieces on mental health, intergenerational and multicultural workplaces are driving conversations on worker's rights in the UK. Her new book, The Reset: Ideas To Change How We Work and Live is a manifesto that investigates our urge to work in a way that suits more parts of our lives for which she has interviewed some of the most exciting business leaders and thinkers working in the UK today – from Mayor of London Sadiq Khan to Channel 4 CEO Alex Mahon.
Her debut bestseller Slay In Your Lane: The Black Girl Bible which she co-authored in 2018, was nationally and critically acclaimed for giving a 'voice to the next generation of young black British women' by Vogue. She is co-editor of the anthology, Loud Black Girls: 20 Black Women Writers Ask: What's Next?
Alongside this, Elizabeth is a brand strategist, working on campaigns for businesses such as Nike and Bumble. She is currently developing 'The Female Takedown' a documentary podcast exploring the rise and fall of the millennial #Girlboss. Elizabeth has been listed as
Elizabeth has been listed as 2021 Leading Women in Europe by Ad Age, one of the most influential people in London by the Evening Standard and has won the Groucho Maverick Award for being a 'culturally progressive innovator, making the change' and a Marie Claire Future Shaper award.
More Islington Listings MORE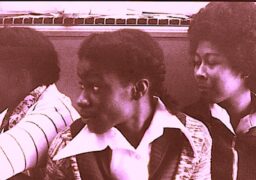 Islington
Saturday 24th February 2024
Our central theme is around Black Power Women and their roles in Black Education Movements – featuring Jessica's…