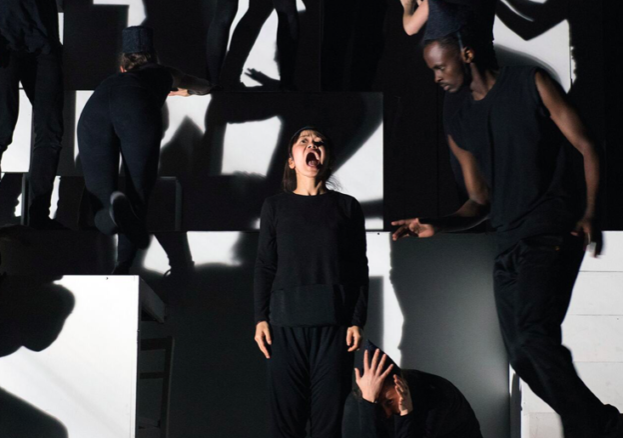 Revel in the end-of-epoch atmosphere of On the High Road: intoxicating visual theatre featuring vital movement, a pulsating score and striking monochrome design.
A disparate group of people find themselves caught in a terrible storm on the High Road. Whether old or young, pilgrim or party-goer, they must all seek refuge under the same roof. As the night draws in, they dream, pray, dance, party and fight – waiting for the dawn to come.
Directed by Suzy Willson, a company of dancers, actors and singers warp time and perspective to create an epic moving sculpture. We watch human beings as if under a microscope, attempting to share space within their homes, cities, states and continents.
Paul Clark's original score counterpoints wind howls, downpours and thunderclaps with the brilliance of the human voice. Twisted classical textures stumble into drunken bar-room pianos, and mournful songs build to pulsating clubby rhythms. The score features award-winning Irish folk singer Thomas McCarthy, acclaimed soprano Melanie Pappenheim and cult-cabaret icon George Heyworth (Bourgeois & Maurice).
For over two decades, Clod Ensemble has developed an original performance language, creating provocative, finely crafted work, ambitious in scale and concept. Clod Ensemble regularly presents in London, across the UK and internationally.
More Lambeth Listings MORE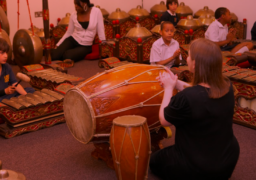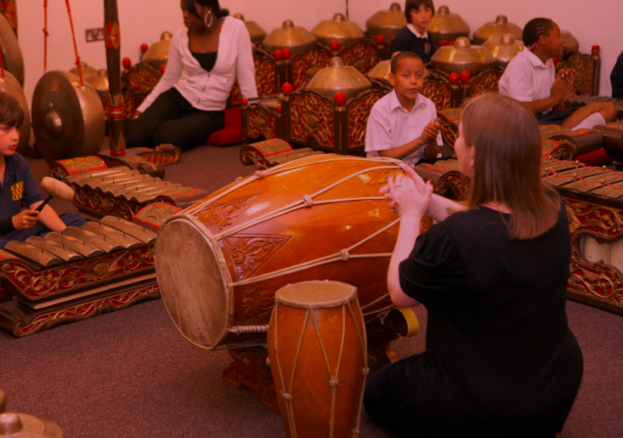 Lambeth
17 Sep 2019 - 14 Jul 2020
Every Tuesday in term-time, Southbank Centre offers free sessions for Lambeth primary schools to discover both the Gamelan…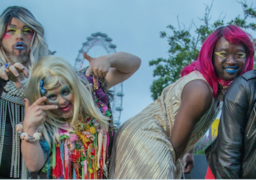 Lambeth
Sun 15 December 2019
Get glitzy this winter with the world's first collective of drag kings and queens with Down's syndrome, fresh…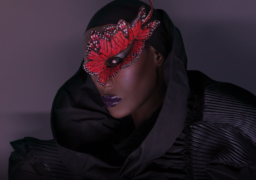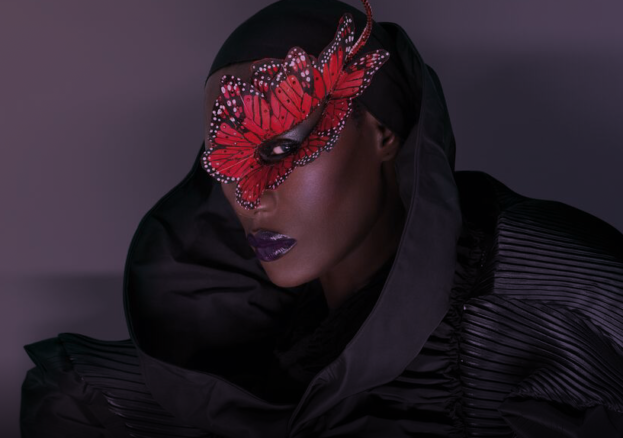 Lambeth
12 – 21 JUN 2020
Music, film and fashion icon Grace Jones curates Meltdown 2020, the 27th edition of the UK's longest-running artist-curated…