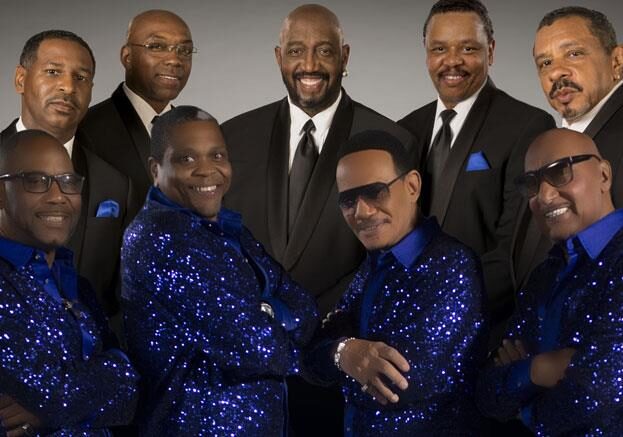 THE FOUR TOPS have a vast catologue of hits including: Reach Out (I'll Be There); Standing in the Shadows of Love; Walk Away Renee & Sugar Pie, Honey Bunch. THE TEMPTATIONS are known for such classics as: Papa Was A Rolling Stone; My Girl; Just My Imagination & Treat Her Like A Lady.
Timeless Motown legends The Four Tops and The Temptations will be back in Liverpool this year to relive the R&B and soul classics that shook the world in the 60s and continue to delight audiences, old and new. Plus special guests yet to be announced.
The Four Tops have a vast catalogue of hits, with 27 UK top 40 singles, which include I Can't Help Myself (Sugar Pie, Honey Bunch) and the 1966 number one Reach Out (I'll Be There). The line-up for the tour includes original member Duke Fakir plus Ronnie McNeir, Lawrence Payton and Harold 'Spike' Bonhart.
The Temptations were the first Motown band to win a Grammy Award – and have won 3 in total. In 2013, they were honoured with the Grammy Lifetime Achievement Award: a deserved tribute to a band that helped shape Soul and R&B music as we know it. Amongst their classics are My Girl and Papa Was a Rolling Stone. The line-up is founder member, Otis Williams, Ron Tyson, Terry Weeks, Larry Braggs and Willie Greene Jr.
"These songs are the soundtrack to our lives – we love performing them as much as ever, especially to the UK audiences" – says The Temptations' Otis Williams –Duke Fakir agrees "We love coming to the UK – this is our favourite tour and we love the people of the UK … and they treat us like royalty. They love the music which makes it wonderful to perform on stage every night"
The Four Tops and The Temptations, originally due to take place on 2 November 2020 and later rescheduled to 2 October 2021, has been further postponed. The new date for the show is now 2 October 2022.
Please see the statement below:
Due to the ongoing covid situation, travel restrictions and therefore the uncertainty surrounding overseas Artists, The Temptations and Four Tops with special guests Odyssey scheduled 2021 dates are being moved into 2022. The concert will now take place on Sunday October 2nd 2022 at the M&S Bank Arena Liverpool and you do not need to do anything as your tickets will remain valid.
Otis Williams, founding member of the Temptations, says, "We want to thank our fans in the UK for supporting and inspiring us over a half century. Our hearts go out to everyone who has been personally affected by the pandemic and we appreciate the healthcare workers, local communities and officials in Britain and around the world who are diligently working on the front lines. The health and safety of everybody is our highest priority. We will miss fans this fall but look forward to celebrating our 60th Anniversary with all of you in the fall of 2022. We've had such memorable trips to the UK, dating back to the 60's, and can't wait to see everyone next year. Stay safe."
"We are thrilled to be coming back to the UK," adds Duke Fakir. "We always have such a great reception from our fans here, it always feels like home. It makes it so special to perform for the folks in Britain."
More Liverpool Listings MORE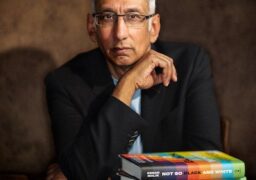 Liverpool
Wednesday 6 December
Writer and broadcaster Kenan Malik upends assumptions underlying today's debates around race, culture, whiteness and privilege by explaining…