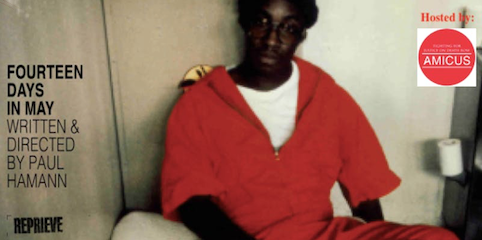 Hello everyone. This is our first event of the year! We are showing Fourteen Days in May @ the SU on the 9th December in Room 2.5 (upstairs)
I would encourage anyone to come along and watch a gripping and heart-wrenching film that tells the true story of the countdown to an execution that took place in Mississippi 31 years ago. Edward Earl Johnson, a young African-American was put to death in the gas chamber of Mississippi's state penitentiary on 20 May 1987.
Convicted of the murder of a white police officer, Edward protested his innocence until his death. Clive Stafford Smith represented Edward on his final appeals and fought to save his life up to the moment of his execution.
This is a FREE event but we welcome any donations to help support the wonderful work of Amicus