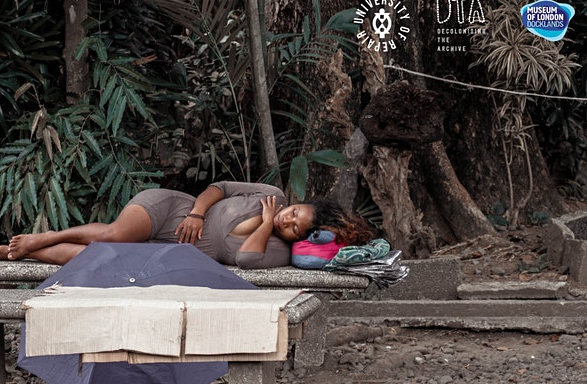 Masterclass: Learning Wholistic Technology through Resting and Reclaiming African Time as a Technology with Janine Francois
Our Aim
is mobilising eco friendly and sustainable technologies and methods that have been traditionally used in Africa and the Caribbean to inform present day living and sustainability.
The University of Repair (UoR) project is an initiative arising out of 7 years of experience of working with reparative histories as part of the applied research and outreach work on behalf of Decolonising The Archive (DTA). UoR is fashioned as a mobile, open-ended site specific, modular series of activations, with the broad aim of initiating (or continuing) a process of repair for people of African heritage living in the UK.
The London, Sugar & Slavery gallery at the Museum of London Docklands has been selected as a space to conduct our research into collective legacies for the Spring Term phase of the UoR project due to the clear resonance of the history of the site. Further, the historical, and contemporary inequities of museum practice (in general) make the museum an important site of reparative action.
Janine Francois
is a Black British feminist writer, curator and educator. Janine is currently collaborating with South African artist Sethembile Msezane on a research and development project exploring water as a healing modality within African indigeneity and spirituality. Time is a continual theme in Janine's work where they explore rest as reparation as well as how water and time as interconnected entities relating to decolonisation and climate justice. Janine's contribution will involve a provocation, reflection and discussions around rest as reparations, racialisation of time and healing justice for Black people. You can find more about their work via their website: itsjaninebtw.com or follow their via social media handle: @itsjaninebtw
Connie Bell (Group Memory Session)
is a Cultural Producer and Memory Worker and also one of the founding members of Decolonising The Archive and University of Repair. With over 11 years of experience working with African and indigenous communities, she has led a tall list of groundbreaking interventions both nationally and internationally and produced innovative platforms for archives to reach communities via her broadcasts for DTA Radio.