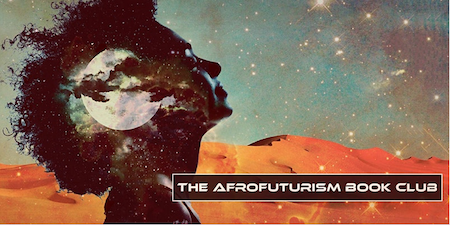 AfroFuturism Book Club, with Tyree Boyd-Pates, reads Octavia Butler's Wild Seed
About this Event
AfroFuturism is a vast, forward-looking movement with solid roots in the past. Though it spans art, music, theory – everything – we read new fiction.
WE'VE GONE DIGITAL.
Book clubs are still a thing around here, and just in time for the pandemic lockdown. You're stuck at home, but you're not alone – Get your ticket here, email us your address, we'll mail you your book, and then we'll Zoom together and talk about it. All our  fantastic moderators are still on board. (Specific instructions follow after you've got your ticket.)
 A love match between vast, cosmic entities shapes human history and humanity itself, in Octavia Butler's Wild Seed. 
HOW IT WORKS:
All book clubs require a ticket, and include the book, and a dedicated moderator – to keep the discussion on track! All clubs meet at The Last Bookstore.
You can get your ticket one of two ways: either thru the link on this page (*we'll ship the book to you!) – OR buy your ticket in the store, just look for our book club display (near the book tunnel).
*If you choose the on-line option (the one with shipping), please send a mailing addy to larkin.lastbookstore@gmail.com — Do not try to pick up the book in person.
Tyree Boyd-Pates is a history curator, professor, writer, speaker, and influencer, with a passion for Black history, social justice, and community organizing. Boyd-Pates received his Master's Degree in Africana Studies with an emphasis in Religion from Temple University. An avid lover and proponent of Black culture and digital engagement, Tyree founded his own radio show, The Corner, and launched his blog, TyreeBP.com, fusing his love for race, faith, culture, and politics.
Tyree Boyd-Pates has worked as a professor at California State University Dominguez Hills and Pacific Oaks College. He has written for publications, such as The Huffington Post, Yes! Magazine, Fusion and has been featured in the LA Times, Ebony Magazine, and more. He recently delivered a TED Talk at TEDxCrenshaw on Black Male Achievement and serves as a mentor for young men of color with the California Endowment's Brother, Sons, Selves initiative.
Tyree was the History Curator and Program Manager for the California African American Museum, where he opened No Justice, No Peace: LA 1992 – an in-depth exploration of the historical events that led up to the 1992 LA Uprising and How Sweet the Sound: Gospel Music in Los Angeles. Recently, he joined the Gene Autry Museum as Curator of Western history. He's also the co-founder of the start-up Black Book LA.
More ONLINE EVENT Listings MORE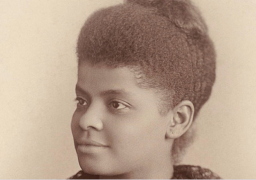 ONLINE EVENT
AUG 27 Thu, 17:00 - 18:30 BST
Welcome to my VIRTUAL tour of London! Every month, I lead a walking tour of London, highlighting six…