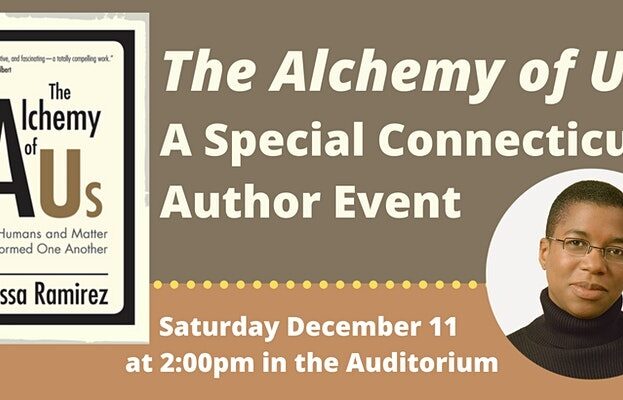 Join us for a discussion with an award wining Connecticut author!
Attendees will be able to attend either in person or via Zoom. You will be asked to specify how you plan to attend when you register. Registration is required to attend this HYBRID event.
The Blackstone Library is proud to host author Ainissa Ramirez for a discussion of her latest book! Winner of the 2021 CT Book Award for nonfiction, The Alchemy of Us: How Humans and Matter Transformed One Another examines eight inventions and reveals how they shaped the human experience.
Ramirez tells the stories of the woman who sold time, the inventor who inspired Edison, and the hotheaded undertaker whose invention pointed the way to the computer. She describes, among other things, how our pursuit of precision in timepieces changed how we sleep; how the railroad helped commercialize Christmas; how the necessary brevity of the telegram influenced Hemingway's writing style; and how a young chemist exposed the use of Polaroid's cameras to create passbooks to track black citizens in apartheid South Africa. These fascinating and inspiring stories offer new perspectives on our relationships with technologies.
More Online Events Listings MORE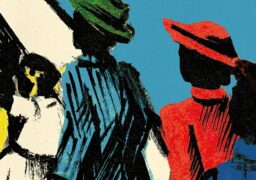 Online Events
Friday 8 December
Join us online for Twenty-Eight Pounds Ten Shillings: A Windrush Story by Tony Fairweather, where we'll delve into…