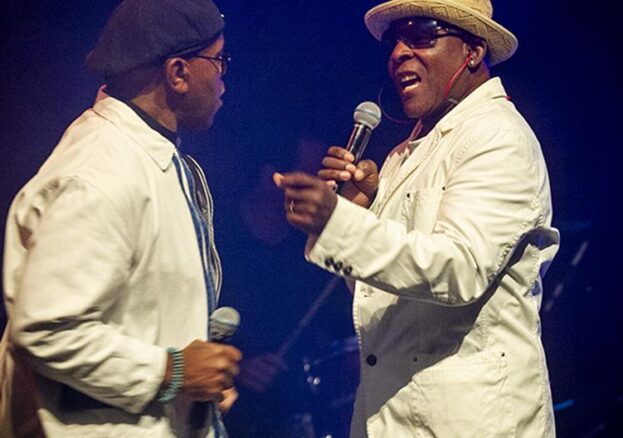 Return to the glory days of 80's Soul & Dance with true music legends as they present a soulsational evening of non-stop, live dancefloor anthems including You to Me Are Everything, Can You Feel The Force, Body Talk and Just An Illusion.
The Real Thing's original frontmen, Chris Amoo and Dave Smith, revive the glory days of the 70s and 80s performing Can't Get By Without You, You'll Never Know What You're Missing, Whenever You Want My Love, Children of the Ghetto and Can You Feel the Force.
One of the most unique, genre defining and flamboyant soul groups of the past three decades Imagination join The Real Thing on stage at The Cliffs Pavilion to party the night away.
From the very opening bars of the oozing soul of 'Body Talk' through the sparkling and uplifting 'Flashback' and 'Just An Illusion', Imagination presented perfect pop songs for a more daring and experimental age. Join Leee and the band as they celebrate their unique vibe of Imagination and return to the hedonistic heydays of the 80's.
Tickets: £32.00, £30.00, £25.00
Prices shown are inclusive of any applicable booking fees.