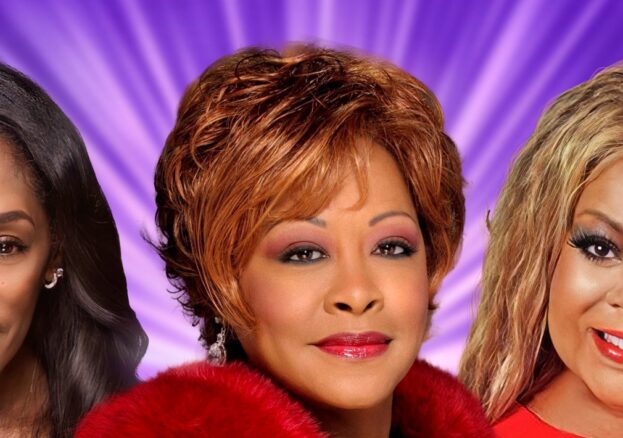 The Three Degrees were formed in 1963 in Philadelphia, Pennsylvania. The group has remained a trio with 2 original members since Sheila Ferguson left some time ago, but unfortunately Helen Scott has developed long Covid which means she is unable to travel transatlantic. An amazing replacement has been added to the line up, Tabitha King.
A firm favourite with Prince Charles they sang at his 30th birthday party and were guests at his wedding to Princess Diana. Well known for their soulful voices, beautiful gowns, and fabulous stage shows, they are known all around the world for songs like When Will I see You Again, Dirty Ol' Man and Take Good Care Of Yourself. They have been continuously touring for more than 40 years and still touring to this day.
Supporting the Three Degrees is Richie Sampson, former member of The Drifters and now lead singer with the award winning group SOUL KINDA WONDERFUL.
The Three Degrees are Valerie Holiday, Freddie Pool and Tabitha King.