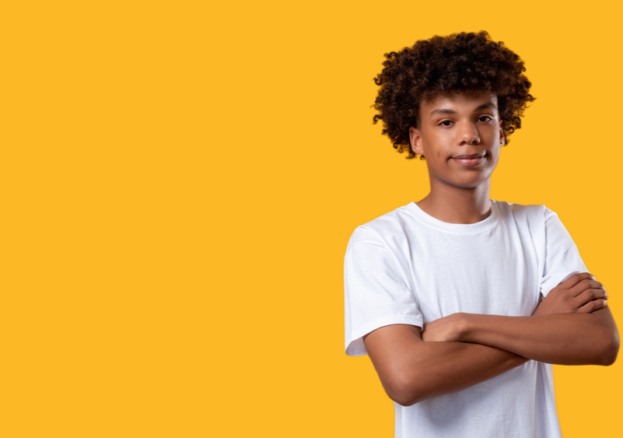 In 2020, conversations on race relations and race related issues have come to the fore in light of the brutal murder of George Floyd in the US. Yet discourse around these issues have been bubbling in the UK for quite some time with black people reporting discrimination and hostility at every turn – from the education system, healthcare, policing and the workplace. As such, global Black Lives Matter campaigns has sparked a much-needed discussion here in the UK on the country's legacy on and attitude towards race.
One of the ways in which campaigners believe lies at the heart of racism is ignorance and a lack of education. Indeed, the curriculum that UK students are taught remains 'whitewashed' with little-to-no positive mention of black people in the UK or throughout British history.
The fault here lies with the Home Office and dates back to as far as 2014 when the Government decided the curriculum should be diluted to highlight "imperial heroes" while side-lining the horrors of Britain's colonial past. Michael Gove, the Education Secretary at the time, attempted to downplay the way in which the empire was run. As a result, recent research has found a mere 11% of GCSE students study modules that refer to black people's contribution to Britain and less than 1 in 10 study modules that focus on the empire. To add insult to injury, when Africans and black people feature in GCSE history classes, it is often delivered in the context of the slave trade which critics find reinforces the negative aspects of black history in Britain.
The Black Curriculum campaign has gained significant momentum in challenging this outdated status quo. Instead, the campaign is lobbying for new modules to teach Black British histories from reception through to A level that "adequately represents the full picture of British history, including Black people's contributions to the nation" and by adding "narratives that do not centre slavery." For too long, schools have shirked responsibility in teaching the lived experiences of black people by consigning lessons to one lone assembly or lesson during Black History Month, and by enshrining a "Eurocentric curriculum" that "does not reflect the multi-ethnic country we live in."
Recently, requests were made of Gavin Williamson, the current Secretary of State for Education, to overhaul the national curriculum in light of the campaign. Though the government decided to reject a review of the national curriculum, there is a desire among some of the public for such change. Over 264,000 people signed a parliament petition to teach Britain's colonial past as part of the UK's compulsory curriculum while almost 360,000 people signed a change.org petition to teach about the "realities of British Imperialism and Colonialism" in the national curriculum.
However, while challenging education is certainly a welcome step forward, the field of academia itself remains racially imbalanced, presenting yet further obstacles towards stamping out racism from within the sector.
According to data on the Higher Education Statistics Agency (HESA) staff record, less than 1% of professors hired last year were black. And that's not the only disparity: black academics face increasing difficulties in being promoted to senior positions and are less likely to win research grants compared to their white counterparts. According to the figures, no black academicians made it to any senior positions as of the 2018/19 academic year.  On top of this, members of black or minority ethnic backgrounds faced pay gaps ranging between 9% and 14% when compared with their white colleagues.
The emerging and immediate problem that this presents is that while the education sector takes steps to create an equal curriculum, black people remain underrepresented in the teaching of these courses.
Yet here to exacerbate the disparity is the post-Brexit immigration rules. Scheduled for January 2021, black EU academics and beyond will face higher barriers to contribute and teach in a UK institution. Not only will they be required to pay eyewatering immigration fees and apply for a Work Visa, but they will need to jump through hoops in order to score the appropriate points for this permit.
EU students too will face these barriers with the need to apply for a Student Visa, all-the-while losing their home fee status in the UK and their access to Student Finance. The concern here is that the surrounding visa fees will lead to a dramatic drop in interest in overseas staff and students, if not then by the Coronavirus pandemic, ultimately having a domino effect on the culturally and ethnically diverse landscape on UK campuses.
There is little confidence UK universities will be able to access the talent it needs to recruit, including black, Asian and minority ethnic migrants, when forced to adhere to the restrictive immigration rules. Even before Brexit, African academics have been routinely denied UK Visit Visas to contribute and share their ground-breaking research on topics such as Ebola, whilst other black and ethnic minority academics in the UK face difficulties to secure permanent status, despite their commendable work.  In just the past decade, the immigration rules have distorted into hostility and toxicity – in part due to Theresa May's infamous 'hostile environment' policy that was sprung into action to reduce net migration numbers yet resulted in the Windrush fiasco and many black and migrant communities feeling unwelcome in the country they call home. Even the Home Office's own visa algorithm has been deemed racist as it emerges the visa streamlining system has absorbed unconscious biases against applicants of a certain nationality. The visa algorithm system has been in place since 2015, but only in August this year was the Government persuaded to abandon the tool.
Eradicating racism from the streets of Britain will evidently take a lot more than changing the curriculum. Although incorporating other facets of black history in Britian would certainly be enlightening for students and could be the catalyst through which change beings to unfold, the system will remain rigged in opposition to challenging racism for as long as the immigration system remains hostile to other cultures, nationalities and ethnicities and for as long as academic institutions themselves overlook black candidates.
For as long as the 'hostile environment' is allowed to continue and thrive within the education system itself, the UK will remain ignorant and uneducated to challenge racism and discrimination within its ranks.
Athiei Ajuong is a features writer for the London-based Immigration Advice Service.