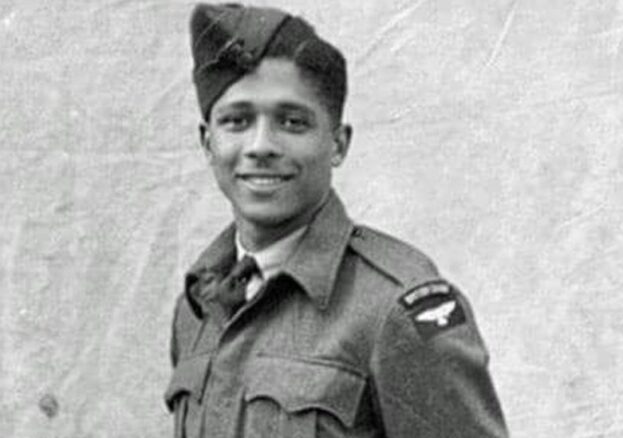 In 1943, having been told by a friend that the RAF was advertising for people from the Empire to volunteer, Harold volunteered. Harold would later say that 'I wanted to go. I had this feeling – not a case of adventure, but a case of being able to do something where something was needed to be done.' After passing his exams he was called up in 1944 and travelled to Jamaica and then to Florida for kitting-out and basic training. After arriving in Britain, Harold completed his RAF training at Filey in Yorkshire.
It was while Harold was stationed in Yorkshire that he met his future wife, Pauline Woolston. Like many other servicemen, Harold was offered hospitality by a local Salvation Army family. It was following a lunch invitation that Harold was to meet Pauline whose family were members of The Salvation Army. They became friends but Harold was soon posted to Pembroke Docks in Wales. Later in the war, Harold would be transferred to Scotland, near to the city of Inverness where he would continue his role working in air and sea rescue. After the war Harold was demobbed and returned to British Guiana.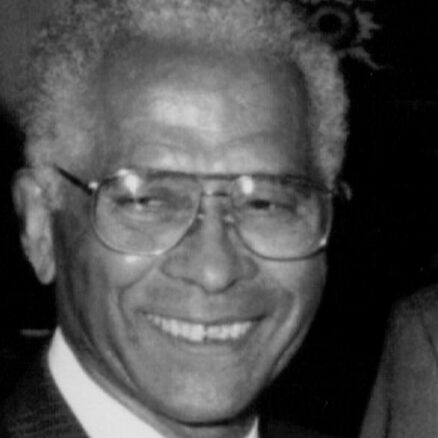 In 1948 Harold returned to Britain on the Empire Windrush and initially did a few local jobs around Brixton. Harold decided to re-join the RAF, being posted to locations across the world and rising to the rank of Warrant Officer. It was while Harold was in Singapore in the Marine Craft Unit that a friend of his invited him to Newcastle where he was due to be going on leave. Harold's friend's mother was in The Salvation Army and invited Pauline, who was training to become an officer in The Salvation Army, to Newcastle. Harold and Pauline's friendship would soon blossom into romance and in 1953 they were married. They would go on to have three daughters, Christine, Carla and Dorothy. Harold would remain in the RAF until he was 55 before spending the next 10 years working as a housing officer for the Army.
On retiring, Harold worked as a volunteer for the Citizens Advice Bureau and served as an elder in his church. Dorothy would follow her father's example and would join the armed forces, passing the officer training course at Sandhurst college. Harold and Pauline would eventually move to Alness near Inverness living on the same plot of land where Harold had been based during the war. Harold passed away in 2010, Pauline would pass away the following year.
As the nation's largest Armed Forces charity, the Royal British Legion (RBL) is dedicated to ensuring that all those who served and sacrificed, and who continue to do so, in defence of our freedoms and way of life, from both Britain and the Commonwealth, are remembered.
In our acts of Remembrance, the RBL remembers,
The sacrifice of the Armed Forces community from Britain and the Commonwealth.
Pays tribute to the special contribution of families and of the emergency services.
Acknowledges the innocent civilians who have lost their lives in conflict and acts of terrorism.
The story of Black British and Black African and Caribbean service and sacrifice is one that we are keen to share, a story of men and women who have done so much in defence of Britain and in protecting all our citizens. A story that is replete with stories of bravery and courage, as epitomised by Victoria Cross winner Johnson Beharry.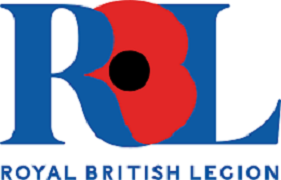 Therefore, to mark 100 years since Britain's current Remembrance traditions first came together, the RBL has bought together over 100 stories of British and Commonwealth African and Caribbean service and sacrifice. The stories range from the First World War to the present day and are of servicemen and women from across Britain, Africa and the Caribbean, representing both the armed forces and emergency services.  
The RBL wishes to offer special thanks to Stephen Bourne for his help in putting these stories together. Stephen Bourne has been writing Black British history books for thirty years. For Aunt Esther's Story (1991) he received the Raymond Williams Prize for Community Publishing. His best-known books are Black Poppies (2019) and Under Fire (2020). His latest book Deep Are the Roots – Trailblazers Who Changed Black British Theatre was recently published by The History Press. For further information about Stephen and his books, go to his website www.stephenbourne.co.uk