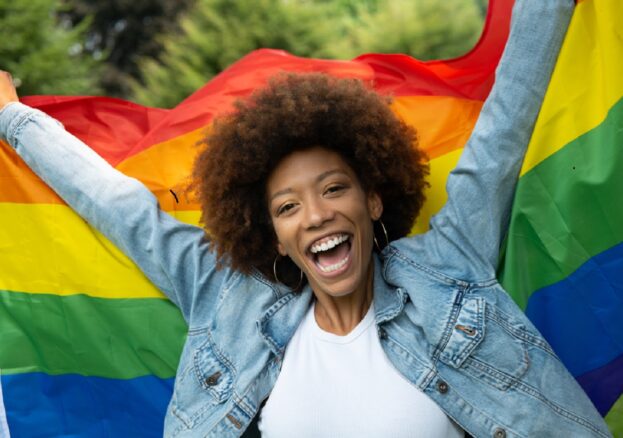 Throughout history many remarkable individuals have paved the way to allow the freedoms and voices of future generations and communities, Black History is no different in these brave endeavours and achievements. B:H:M would like to exhibit and honour those individuals who have bravely carried the torch and battled for the freedom and voice of Black LGBT+ for those future generations.
Josiah Wise the musician serpentwithfeet.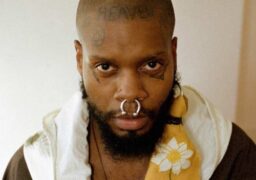 'Josiah Wise, known in the industry as 'serpentwithfeet' is an American musician from Baltimore. During his childhood he joined a Maryland State boy choir however was disappointed by the lack of voice to those from the black communities. He also strived to use his choir music to express his sexuality, and this was an important story to be told. Later in his teens he studied at the Philadelphia University of Arts, it was during this period he became focused on the classical aspect of music, although was unsuccessful in his applications to various Music Schools and Academy's.
Throughout his RnB music career Josiah uses his music as a platform to express his sexuality and refers openly about his male lovers and partners. This outward and brave stance is not one that is usual in the RnB music genre making Josiah a champion and advocate, empowering those LGBTQ individuals and peer groups of the Black communities.
Lady Phyll Founder of Black UK Pride.
Phyllis Akua Opoku – Gyimah also known as Lady Phyll is a co – founder of Black UK Pride, the first of its kind in Europe, a celebration of African, Asian, Caribbean, Middle Eastern and Latin American individuals and community groups. Lady Phyll's activism extends to being a Stonewall trustee and is at the forefront of race relations sitting on the Committee of the Trade Union Congress. She has won countless awards and in 2016 rejected her MBE Award.
Janelle Monae American Artist.
Janelle Monrae is an American RnB rapper, performer. model and actress. In 2018 she openly defined her sexuality as a means of being black and free, a freedom to have relationships with both men and women. In 2020 she further described how she considered herself to be Bisexual, Pansexual and nonbinary. Monrae is undoubtedly a strong, independent role model for the LGBT+ and Black communities alike.
Alicia Garza American Civil Rights Activist and Writer.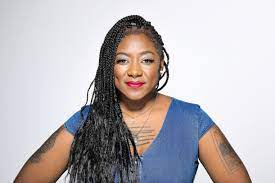 Alicia Garza is a strong proud force a co-founder of the Black Lives Matter Movement, she is not one to shy from the injustices of racial inequality and homophobia.
Nicole Dennis- Benn Jamaican Writer and Author.
Nicole Dennis – Benn is most notably known for 2016 novel, 'Here comes the Sun' which was awarded the accolade of best book of the year by the New York Times. Her highly awarded book transcends the social issues in Jamaica including homophobia, rape, gender inequality and the affect of tourism on local communities and groups. These writings demonstrate the struggles facing female Jamaicans, LGBT violence and inequality as well as the sexualisation of young girls. Nicole Dennis – Benn was born and raised in Jamaica and now lives in Brooklyn with her wife and 2 sons.
FannyAnn Eddy LGBT Rights Campaigner
FannyAnn Eddy was a LGBT Activist and campaigner from Sierra Leonne, in 2002 she started the Sierra Leonne lesbian and gay association. In 2004 her life was tragically cut short when she was the victim of a violent murder, a direct result of her brave activism.
Eddy was a brave and resilient woman, she supported victims of extreme homophobia and lobbied government to make changes to suit the needs of the lesbian and gay community. In addition Eddy would document the abusive and violent acts that would besiege those who chose to live their lives in the freedom they sought. Eddy left behind a 10-year-old Son.
Her bravery is celebrated in the illustrated book "Heavenly Homos Etc' Queer Icons from LGBT Religion and History written by Jan Haen. This book illustrates the saints and heroes of the LGBTQ community, those like we have discussed, and this list is certainly not exhaustive, many striving to help provide freedom, equality and voice for those that need one.
Justin Fashanu International Footballer.
Justin Fashanu was a professional English footballer who played for a variety of clubs between 1978 and 1997. Justin was open with his sexuality and came out early on in his career and at the time was the only professional footballer openly  out and transparent about his sexuality. Tragically Justin Committed suicide in 1998 on his return from the United States.