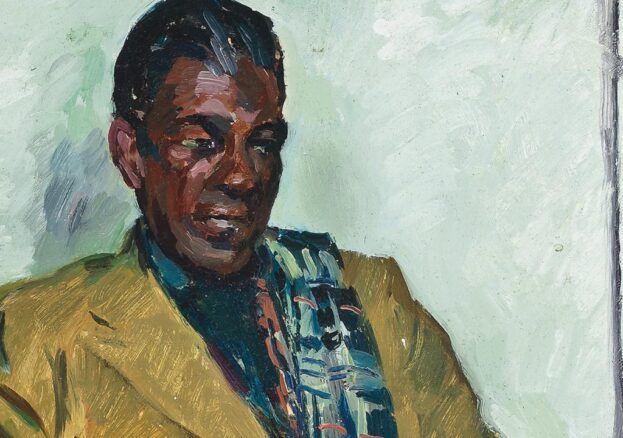 His mother was Gertrude Nelson. Patrick first came to Britain in 1937 after training as a hotel valet with Captain Rutty, of the Manor House Hotel, Constant Spring to work for the brother of Lord Stanley as a valet in Wales.
After returning briefly to Jamaica he came back to Britain in 1938 studying law and working as an artist model in London. In the same year, he met Bloomsbury Group artist Duncan Grant, who became his boyfriend and life-long friend. Patrick and Duncan would keep in touch writing to each other throughout the forties and fifties until Patrick's death.  Patrick also socialised with others within gay artistic London circles such as Edward Le Bas.
In 1940 he enlisted in the Auxiliary Military Pioneer Corps and went to France with the British Expeditionary Force (BEF). The Pioneer Corps performed a wide variety of tasks including acting as infantry, mine clearance, guarding bases, laying prefabricated track on beaches, and supporting local logistical operations.
When the Allied forces were evacuated from Dunkirk in May and June 1940, Nelson was injured in the fighting and captured by the Germans. He remained a prisoner of war for the next four years, before being repatriated firstly to Britain in 1944 and then to Jamaica the following year.
During the late 1940s and 50s Patrick worked as a valet in various hotels and in the public works department in Jamaica. He also spent time conducting research at the Institute of Jamaica. In these post-war years, Patrick reflected on many subjects in his letters to Duncan including, colonial rule; exploitation and poverty in Jamaica; Jamaican politics and the demands for independence; the importance of his Catholic faith; his sexual identity, love and romance; and his love of art, film, and historical research.
Patrick returned to London in the early 1960s, where he befriended another gay Black Jamaican man named Richie Riley, the co-founder of Les Ballet Nègres who provided him with support and friendship towards the end of his life. In 2017 a biography of Patrick Nelson's life was produced by author Gemma Romain's, entitled 'Race, Sexuality and Identity in Britain and Jamaica: The Biography of Patrick Nelson, 1916-1963'.
As the nation's largest Armed Forces charity, the Royal British Legion (RBL) is dedicated to ensuring that all those who served and sacrificed, and who continue to do so, in defence of our freedoms and way of life, from both Britain and the Commonwealth, are remembered.
In our acts of Remembrance, the RBL remembers,
The sacrifice of the Armed Forces community from Britain and the Commonwealth.
Pays tribute to the special contribution of families and of the emergency services.
Acknowledges the innocent civilians who have lost their lives in conflict and acts of terrorism.
The story of Black British and Black African and Caribbean service and sacrifice is one that we are keen to share, a story of men and women who have done so much in defence of Britain and in protecting all our citizens. A story that is replete with stories of bravery and courage, as epitomised by Victoria Cross winner Johnson Beharry.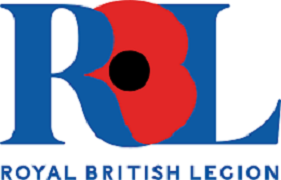 Therefore, to mark 100 years since Britain's current Remembrance traditions first came together, the RBL has bought together over 100 stories of British and Commonwealth African and Caribbean service and sacrifice. The stories range from the First World War to the present day and are of servicemen and women from across Britain, Africa and the Caribbean, representing both the armed forces and emergency services.  
The RBL wishes to offer special thanks to Stephen Bourne for his help in putting these stories together. Stephen Bourne has been writing Black British history books for thirty years. For Aunt Esther's Story (1991) he received the Raymond Williams Prize for Community Publishing. His best-known books are Black Poppies (2019) and Under Fire (2020). His latest book Deep Are the Roots – Trailblazers Who Changed Black British Theatre was recently published by The History Press. For further information about Stephen and his books, go to his website www.stephenbourne.co.uk<em