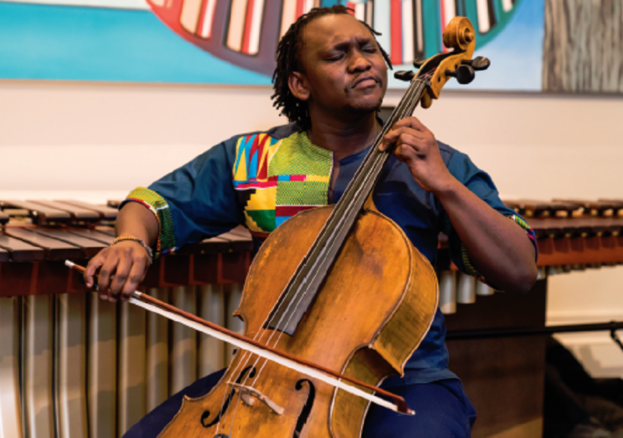 The panel, chaired by Sir Karl Jenkins, comprises music educationalist, Carol Barratt, chairman of City Music Society, Leslie East, Classic FM presenter, Catherine Bott, managing director of Decca Classical Label Group, Dr. Alexander Buhr and harpist, Catrin Finch, as they seek the most talented instrumentalist in the UK, aged between 18-25.
The winner will be awarded a cash prize of £4,000. In addition, a short piece from the winner's competition repertoire, as well as a composition especially written by Sir Karl, will be recorded in a London studio. The runner-up will receive a cash prize of £1,000.
Submissions will be reviewed by Sir Karl and Lady Carol (Barratt) in conjunction with a consultation panel of internationally renowned soloists: Alison Balsom, Catrin Finch, Dame Evelyn Glennie, Emma Johnson and Tasmin Little. Twelve candidates will be chosen to compete in the first live competition round on Saturday 23rd March, leaving six finalists to perform in the final on Saturday 30th March.
FOR FURTHER ENQUIRIES PLEASE EMAIL: SUBMISSIONS@THEARTSCLUB.CO.UK