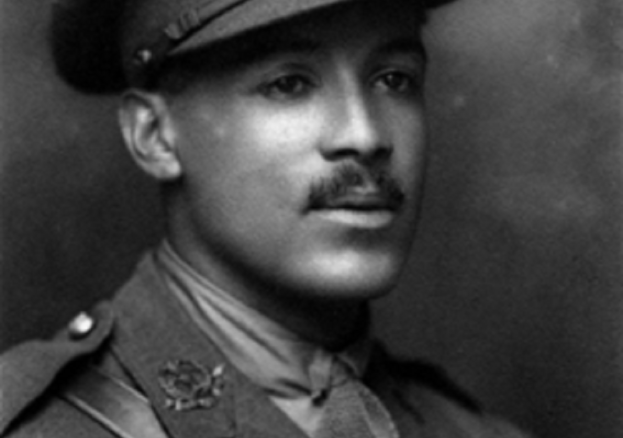 In 1908 Walter started a career in football when he was signed by east London amateur side Clapton, where he would win the London Senior Cup, the FA Amateur Cup, and the London County Amateur Cup during the 1908/09 season. The following he was invited to join Tottenham Hotspur on their pre-season tour to South America in the summer of 1909. Impressing sufficiently, Walter was offered professional terms by the club – a £10 signing on fee – the maximum allowable at the time – and wages of £4 per week -and duly signed ahead of the 1909/10 campaign.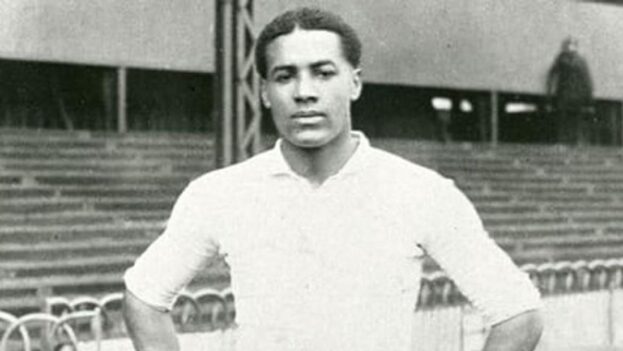 Walter was the second person of African-Caribbean mixed heritage to play in the top division of the Football League. On 1 September 1909, history was made when a 21-year-old Walter stepped out to become the nation's first black professional outfield player.
Walter's time at Tottenham was short-lived, with two goals in 10 senior appearances, plus another five eight non first-class matches, Walter moved to Northampton Town in October, 1911. Walter went on to play 110 times for Northampton in the Southern League and Glasgow Rangers were reportedly interested in signing him when the First World War broke out.
On 21 December 1914, Walter became the first Northampton player to join the 17th (1st Football) Battalion of the Middlesex Regiment, nicknamed 'The Diehards'. He served with another ex-Spur, the legendary Vivian Woodward. Walter's brother, William, also enlisted. He would subsequently spend time at Cranleigh, Clipstone Camp and Perham Down, and would be promoted to sergeant by the time he landed in France with the on 18 November 1915. In May 1916, Walter was sent back to Britain suffering with what was recorded on his medical records as "acute mania" but was soon to become known as shellshock. He would return to action in September and took part in heavy fighting at Delville Wood, Guillemont and the Redan Ridge during the battle of the Somme. In January 1917 Walter was sent to Scotland to attend officer training, despite army rules which forbade a 'person of colour' being commissioned as an officer. Walter however completed the training and was promoted to second lieutenant – Walter is widely considered to be the first black officer in the British Army. He was assigned to the 23rd Battalion of the Middlesex Regiment, also known as the 2nd Footballers in August 1917.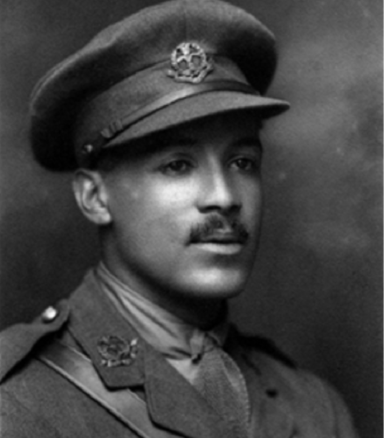 After taking part in the Third Battle of Ypres the battalion was sent to Italy in November 1917, where he was Mentioned in Despatches after a trench raid on 1 January 1918 and recommended for the Military Cross. Walter's battalion returned to France and were in positions near Beugny when the Germans launched their Spring Offensive on 23 March 1918. Two days later, Walter was killed aged 29, he had been hit by machine-gun fire as he attempted to rally his men. Despite attempts to bring Walter's body back to British lines enemy fired prevented it and his body was never found. Today, Walter's name is one of almost 35,000 recorded on the Arras Memorial to the Missing at Faubourg d'Amiens Cemetery. Walter was posthumously awarded the British War and Victory Medal.
In 2009 the Tottenham Hotspur Magazine did a special feature on Walter to mark a century since he had signed for them. In 2018, to mark the centenary of the end of World War One, Royal Mail produced a set of stamps, one of which featured Walter. On Remembrance Sunday 2018, the people of Ayr, Scotland, came together to etch a large sand portrait of Walter into the town's beach as part of 'Pages of the Sea', a nationwide public art project curated by the celebrated film director Danny Boyle.
As the nation's largest Armed Forces charity, the Royal British Legion (RBL) is dedicated to ensuring that all those who served and sacrificed, and who continue to do so, in defence of our freedoms and way of life, from both Britain and the Commonwealth, are remembered.
In our acts of Remembrance, the RBL remembers,
The sacrifice of the Armed Forces community from Britain and the Commonwealth.
Pays tribute to the special contribution of families and of the emergency services.
Acknowledges the innocent civilians who have lost their lives in conflict and acts of terrorism.
The story of Black British and Black African and Caribbean service and sacrifice is one that we are keen to share, a story of men and women who have done so much in defence of Britain and in protecting all our citizens. A story that is replete with stories of bravery and courage, as epitomised by Victoria Cross winner Johnson Beharry.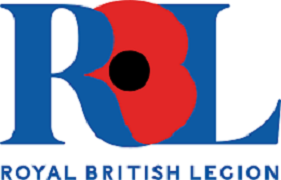 Therefore, to mark 100 years since Britain's current Remembrance traditions first came together, the RBL has bought together over 100 stories of British and Commonwealth African and Caribbean service and sacrifice. The stories range from the First World War to the present day and are of servicemen and women from across Britain, Africa and the Caribbean, representing both the armed forces and emergency services.  
The RBL wishes to offer special thanks to Stephen Bourne for his help in putting these stories together. Stephen Bourne has been writing Black British history books for thirty years. For Aunt Esther's Story (1991) he received the Raymond Williams Prize for Community Publishing. His best-known books are Black Poppies (2019) and Under Fire (2020). His latest book Deep Are the Roots – Trailblazers Who Changed Black British Theatre was recently published by The History Press. For further information about Stephen and his books, go to his website www.stephenbourne.co.uk