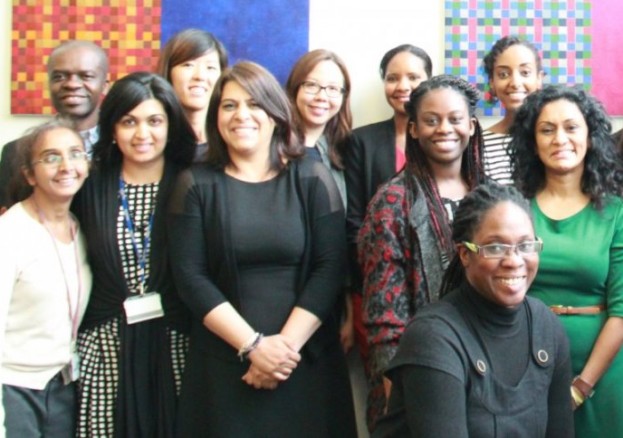 Imperial was recently named as a finalist at the Race Equality Awards 2016 for IMPACT, your talent development programme for black, Asian and minority ethnic staff. Can you tell us about the programme and why it works so well?
IMPACT is about supporting individuals to take responsibility for their own career development. We have a series of six workshops taking place over six months that cover different aspects of cultural diversity in the workplace. We also look at organizational culture and where there may be challenges and where strengths can be harnessed. Another key element is the mentorships delegates receive. Everyone has a senior mentor from Imperial and meets with them four times over the course. This is a great opportunity for mentors as well as mentees, both of whom learn so much from each other. One of my favourite session to run is the Team Management Profile TM session where delegates learn more about their workplace preferences. There are a lot of light bulb moments!
At Imperial's recent, Annual Diversity Lecture, Dr Pete Jones explored unconscious bias within academia. What can universities learn from his thoughts?
Pete Jones is one of the best and it was a very well attended lecture! They key things that I took away were around checking your levels of stress and tiredness, as can lead to bad decisions and one's biases really kicking in. Also to challenge the status quo and not get too into "group think" and do what you have always done or do.
Do our top universities need to do more to recruit from BME communities?
Yes, I feel there is still a lot more that can be done UK-wide on the staff and student side. I think there is more discussion to be had, led by educational establishments as well as more engagement from BAME communities.
You are a respected and experience HR and Diversity specialist at Imperial. What are the challenges?
I think one of the biggest challenges is burn out as I want to say yes and be involved in lots of exciting and dynamic projects. The challenge is then how do you manage and plate spin too many things. I also think being a victim of your own success is another. Sometimes, you don't know what will work and when it take off, it really takes off! An example is the mental health first aid programme I have spearheaded, it's been so successful and demand for training has increased so much, we have to train more instructors to keep up with demand!
What advice would you give to a 14-year-old young person in Liverpool who has a talent for maths or science?
I would say come and explore Imperial College through one of our events that we have running throughout the year to find out more and realize your potential. All details can be found here: http://www.imperial.ac.uk/engineering/about-us/outreach/
It's black history month so who would you choose to be your black history month hero for 2016 and why?
I would choose Kirsty Latoya Peters a 24 year-old artist from London who is raising awareness about mental-ill health and the lack of support for Black women and the Black community. Her art work is amazing and the way in which she has spoken about her lived experience and journey really inspiring. You can see some of her artwork here.
Will you be attending any Black History Month events this year?
Yes, of course, it's one of my favourite times of the year! I can't wait, the V&A has some great talks and I usually catch interesting and powerful local community events in Oxford, where I live.