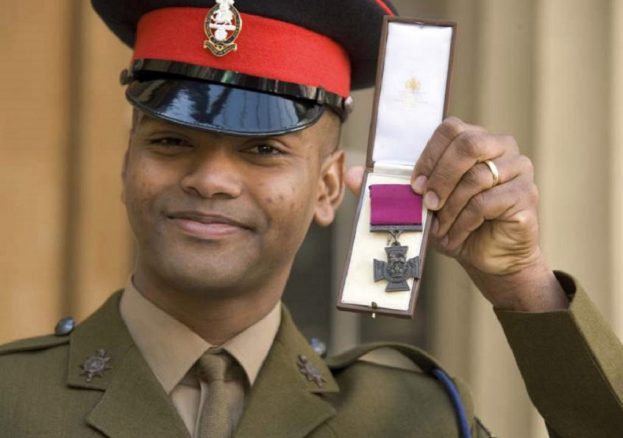 Black History Month 2018 coincides with the 100th anniversary of the Armistice; a fitting time to reflect on the contribution of the heroic and inspirational deeds of Afro-Caribbean soldiers to Britain.
As Armed Forces we champion recognition of the service of black servicemen and women and people from the Commonwealth and ethnic minorities.
These examples are select but highlight the contribution of Afro-Caribbean's, underlining our shared heritage. They exemplify determination, professionalism, commitment and loyalty.
The Victoria Cross (VC), the Armed Forces' highest award for valour, has been awarded to four Afro-Caribbean service personnel. First in 1857, William Hall of the Navy, most recently Sergeant Johnson Beharry, from Grenada, in 2004.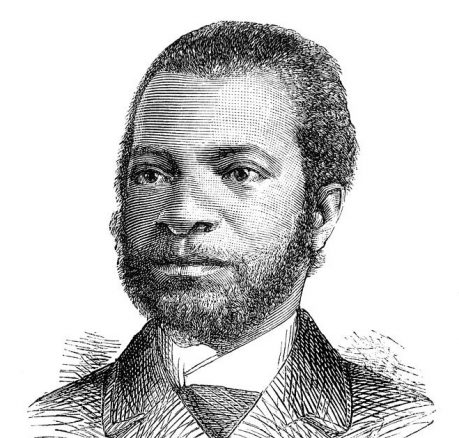 The first black soldier to win a VC was Samuel Hodge from the British Virgin Islands in 1866. Under fierce enemy fire, he hacked his way into a stockade where he Hodge and his Commanding Officer Colonel D'Arcy forced the gates, allowing its capture. D'Arcy cited Hodge "the bravest soldier in the Regiment."
Hodge was seriously wounded in the action. Our medics who apply life-saving treatment to the injured, often under fire, are the embodiment of courage and selfless commitment. In this mould were Major James Africanus Beale Horton and Mary Seacole.
Horton, born to freed slaves in Sierra Leone in 1835, qualified as a doctor in Britain. He joined the Army as an Assistant Surgeon, one of the first Africans in the officer corps, participating in several wars. Army service helped him develop important medical theories, earning him acclaim and promotion. He is held as the Father of modern African political thought writing pioneering works to rebut ideas of scientific racism.
Seacole supported the Army during the Crimean War from a sense of service to the wounded. Born in Jamaica in 1805 she achieved much before following the Army to Crimea in 1854. Here she set up an establishment caring for wounded soldiers, travelling to battlefields on several occasions to tend casualties and was nicknamed 'Mother Seacole' by soldiers for her compassion. Seacole is commemorated by a statue outside St Thomas' Hospital.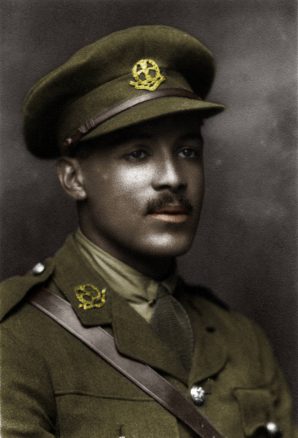 Walter Tull, a true role model, demonstrated patience, humility, fortitude and bravery, enduring racism and hardship but came out on top. A professional football player before World War One he joined the Army in 1914. Despite prevailing attitudes, his ability and strength of example saw him selected as an officer, the first black man to lead white troops. He was mentioned in dispatches for bravery but was killed on the 8 March 1918.
These examples illustrate the valuable contribution of Caribbean and African people to the Army, even more remarkable considering the barriers they faced. The modern Army aspires to represent the society it serves. Diversity is a strength in today's complex world and closely aligns to two of the Army's core values: Respect for Others and Integrity. Serving today are people from many different ethnicities and colours who can be proud of their illustrious forebears, who would be immensely proud of them.