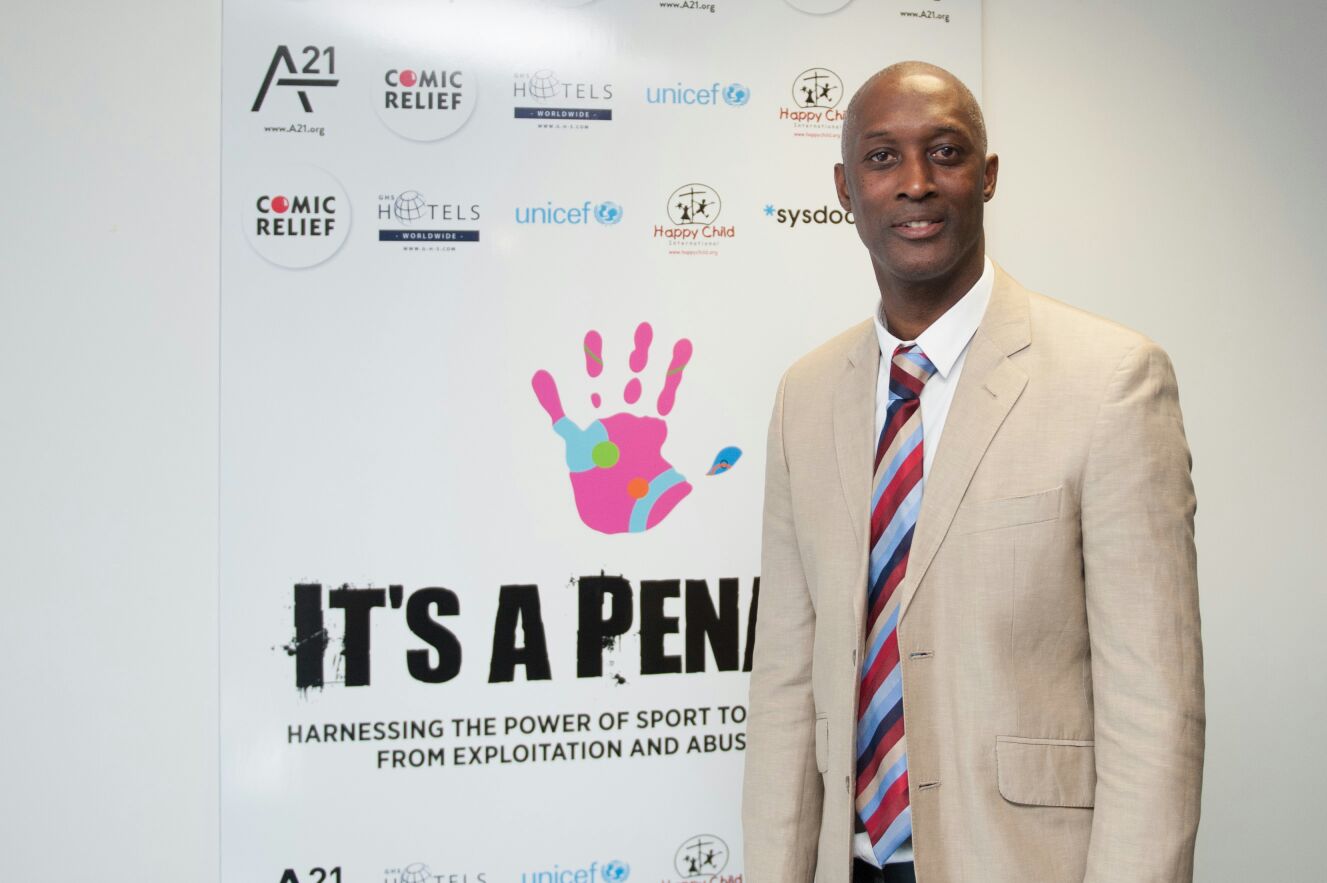 As a four-time British High Jump Champion and three time Olympian; which would you say is the highlight of your career and why?
The highlight of my career are firstly: Being Captain of the British team and secondly, that through my career in sports, I was part of the team that was able to bringing the Olympics to London as a Board Director.
In your professional on-track Athletics career which spanned 18 years, you were one of the few Athletes who seemed to find their comfort zone in both Indoor and Outdoor meets. Looking back, would you say you preferred one format over the other?
No, as long as everyone is competing on the same field, that was it. I had a very strong mindset and no matter where I was, whether that was in a stadium full of people, or if it was empty, I knew I was going to perform. The key of being an Elite Athlete is peaking at the right time. I would say I did because I've always done my best jumps at major championships.
You are also a former Commonwealth Games Gold Medallist, which you achieved in 1998 at the Malaysia Commonwealth Games. Tell us how the Commonwealth games differs in feel as an Athlete to that of an Olympic Games.
It entirely depends on the field. IF the best athletes within your field are at the Commonwealth, you are going to have to turn up. Like for middle distance runners, knowing that the Kenyan team were going to be there, you would have to be at your best.
However, some countries you went to, the things around the event changed the feel. For example, I was the first, Black high class High Jumper in Europe and I would be going to places and be hearing monkey chants from the fans. Another example was going to Split in 1990 and not being allowed to wear jeans because of Communism.
So growing up in Hackney, you are now a London Youth Games Hall of Famer. Was that ever a goal when you first started out? Or was your nomination and induction a complete surprise?
It was a shock, but I knew that I had done a lot during my time as an Athlete, I was well liked, kept away from controversy and people respected me. So when they called me to be recognised, it was an honour. To think I came from a one-bedroom house in Hackney to being on a hall of fame is humbling.
You're also well-travelled, having visited Countries like New Zealand, South Korea, Japan, Malaysia and former countries such as East Germany and Yugoslavia; what has been your favourite travel story from over the years?
The best story I have is when I went to Sarajevo in 1996. Before I ever started going, the trip was crazy. Michael Johnson's mother was ever saying that he shouldn't go but even when I heard those sorts of things going on, I still wanted to go. Even as I land, oh Lord you should have seen the runway. I'm still grateful that it landed safely because there were holes everywhere. The Airport was half built, you could see right the way through to the other side and you had to be careful where you walked because there were mines. Some people were wondering why they had just built a £3million stadium when the hotel had bullets on the outside, the 'H' was hanging off and if you went into the room you could see where the bullet went.
But then you go to the stadium and you could just feel the energy, the positivity. It was packed and it was a show for the people, even if it was for a few hours.
Afterwards I was given a certificate for my 'extraordinary contribution in the organisation of the IAAF Athletic meeting of solidarity Sarajevo 96 and in the reconstruction of the Olympic and Athletic Stadium which was nice.
You were also a part of the very first IAAF World Indoor Championships. How have you felt the sport develop since the 1980's?
Technology it has developed. But I don't know about the athletes because there are great athletes back then who would blast away the field today.
In 1991 I jumped 2.36meters, a Personal Best and finished fourth, but in 2012. A 2.29meter jump secured the Bronze medal so it's hard to say how the sport has developed because I don't know, it's very different now.
Will you be hosting any Events over BHM
During October I will be making an appearance at Pentonville Prison to talk to some of the people there as well as making an appearance at Luton Sixth Form College, hopefully to inspire the young Black people there who may be feeling the influence of Peer pressure, to be their own person.
For bookings, engagements, other promotions and inquires please contact daltongrant@hotmail.co.uk or contact him via Twitter: @dalton237