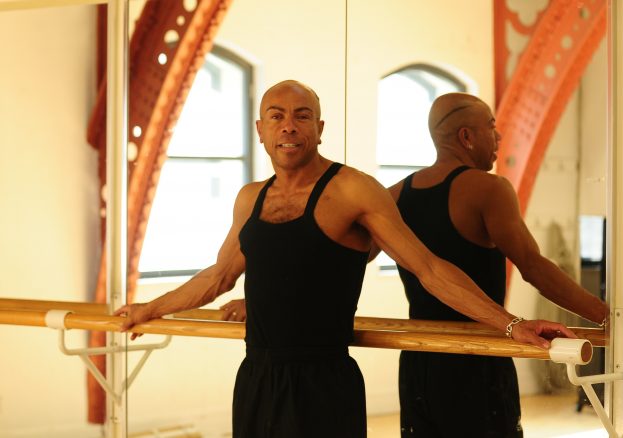 This event's sole purpose is to promote distinctive young British talent and bring new work to a broader audience. We will give you uplifting performances, bold choreography and authentic artistry. From dancers who share one goal; simply, to inspire your imagination.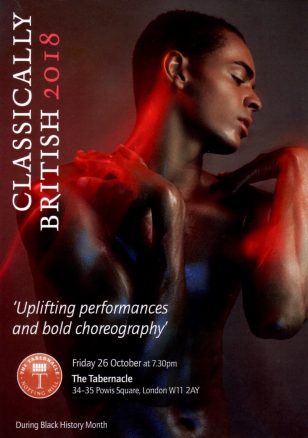 We want to show you how the diversity of dance culture can reflect and celebrate differences. Whilst still embodying the belief that inclusiveness advances humanity. Dance can teach and help us all to understand this most important of life messages. Especially, as we need to hold perspective and hope in both hands to move forward through these challenging times.
Classically British 2018 continues to cross boundaries and this year's programme will embrace contemporary and modern dance.
This year our theme is Past and Present, working with past and present dancers and choreographers. Three of our featured artists will be:
Namron MBE –  is a legendary figure in contemporary dance. Having worked with pioneering choreographers such as Robert Cohan, Alvin Ailey, Siobhan Davies and Richard Alston over his illustrious career spanning 50 years, Namron has plenty of stories to tell in this deeply personal and inspiring performance.
Leyton Williams – is an English actor, best known as one of the boys who played the title role in Billy Elliot the Musical at the Victoria Palace Theatre in London's West End, and as the character Kylie in the BBC TV series Beautiful People 2008 and 2009.
Joey Barton – a dancer at the Rambert School and an ascending star, that we feel the need to shout about; as he begins his path to a prodigious career
On the afternoon of Friday 26 October local schools, colleges and members of the public are very welcomed to an interactive dress rehearsal; a retrospective of Black dance pioneers and an open mic Q&A session.
Dress Rehearsal Afternoon: Starts at 13.30. Tickets can be purchased from Eventbrite:
Evening Show: Doors open at 19.00 & the Show starts 19.30
Tickets (pre-booked) £10.00 on Eventbrite or £12.00 cash only on the Door
Go to www.facebook.com/ClassicallyBritish for more box office information
About Mark Elie
Mark  trained at the Rambert school of Ballet the mercury theatre in Notting Hill Gate London, he graduated in 1979 to pursue a career in classical ballet which took him to the ballet Gulbenkian Lisbon
For there he went to pursue his training at the legendary dance theatre of Harlem which was found by Arthur Michelle
In 1983 mark returned to the UK to continue his career in the London's west end musical theatres in such musical Joseph ,the wiz and mutiny on the bounty
Then went on to work with Arlene Phillips founder of hot gossip
In 1987 mark was founder member of the Carol Straker dance company
In 1997 mark set up the Mark Elie Dance Foundation and the Portobella Dance School were he continues to this day to teach students of all ages classical ballet, tap, street and contempory dance
For more info go to
www.portobellodance.org.uk/classically-british/