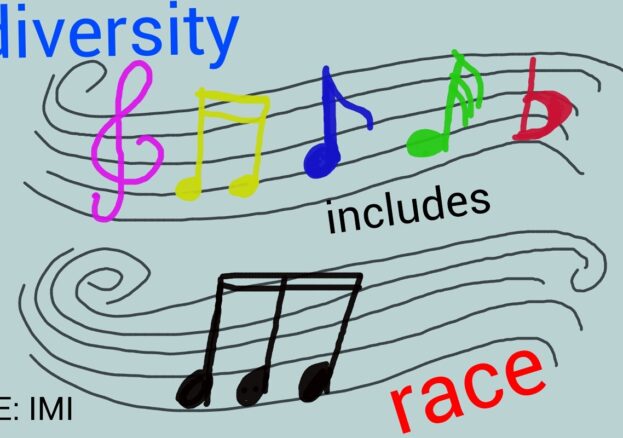 It's July, and we are in the middle of British Black Music Month (BBMM), an annual June-July window initiated by my organisation BBM/BMC (BritishBlackMusic.com/Black Music Congress), which since 2006 has been a space for highlighting domestic black music issues, and improving networking and music industry knowledge among our sector.
In the last couple of weeks, I've listened to a webinar on British R&B. The current state of R&B, once the predominant and commercially successful domestic black music, was said by the panellists of artists and industryites to be in a dire state, compared to the 1980s and '90, though a few potential saviours such a Kwaku Asante were tipped to change the tide.
On the reggae front, a discussion group of reggae artists, label owners, and radio presenters, paint an even worse scenario of lack of support for British reggae or what some on the platform chose to call "reggae made in Britain", even across community radio and hardly any support on mainstream radio. Plus there are no major label-signed British reggae artists.
The sad state of affairs is compelling some in the group to develop strategies to resuscitate reggae. However, even though I'm a pan-Africanist, I caution against the notion of "reclaiming" reggae, as I argue that Africans have hardly owned reggae, since its migration from Jamaica to Britain. The fact is that majority of the big record companies and concert promoters of reggae are non-African, and that has been the case since the late 1960s.
The focus should be to knuckle down and work at developing one's market, without too much concern about what the big record companies, concert promoters or radio stations should be doing.
That was just what Afrobeats practitioners did, and now we witness, among the pockets of hope within British black music, the phenomenal rise of Afrobeats. Afrobeats is a contemporary multi-genre-fusing music developed in Africa, particularly Ghana and Nigeria, and in Britain, which also gave the genre its springboard into the Western market.
Starting some ten years ago, proponents such as broadcaster and club promoter DJ Abrantee, and artists from Fuse ODG to May7ven, have literally forced Afrobeats into mainstream awareness. A seal of its commercial impact was the introduction last year of an Afrobeats chart by the Official Chart Company.
But despite the chart hits, arena-filling concerts, and even an argument as to whether Afrobeats is taking over reggae's previous supremacy across music radio and clubland, we're hearing that all is not well within Britain's Afrobeats sector. In a nutshell, British-based Afrobeats artists are struggling to compete with the Africa-based artists.
This parallels what's been happening in the reggae sector for decades. In that, whilst Britain has produced a handful of successful reggae acts, in the main, it is the Jamaica-based reggae acts that rule the British airwaves and concert circuits. To mitigate this, there's been in recent times, a slowly growing trend towards radio programmes that only feature British reggae. And last month's Reggae Fraternity UK's International Reggae Day People's Choice UK Reggae Music Poll was another tool for presenters to showcase, and fans to consume, domestic reggae.
In a bid to improve the lot of UK-based Afrobeats artists, DJ Abrantee and partners launched last month the officialafrobeatslive.com website, through which exclusive performances and programmes chronicling the ten year history of Afrobeats will be broadcast. In addition, there will be live performance opportunities across London venues for local artists, once lockdown restrictions are fully lifted.
We recognise that generally there's not much issue with the creativity that comes from the British artist community. However, there has always been an issue with engaging fully with the mainstream music industry structures or receiving potential income.
It's for this reason that music industry seminars are an integral part of the BBMM programme. This year, instead of our usual paid-for masterclass, we're working with the Musicians' Union to deliver a free, well-subscribed Zoom seminar on July 6 entitled 'Musicians: Understanding Your Rights, Income Streams And Music Industry Alphabet Soup'. It's for those who need to improve their knowledge of subjects such as contracts and which organisations to join in order to receive royalties.
Also, copyright is the bedrock of the creative industries, and so we deliver the Talking Copyright seminars in association with The City Law School. We break down the arcane subject in a way that particularly resonates with black music practitioners. This year's topic was 'Copyright And Producers In/Of Black Music'.
Since the Afriphobic murder of George Floyd last year, we have, particularly through our race/ethnicity-facing advocacy strand RE:IMI (Race Equality: In Music Industry), talked more openly about racism, or Afriphobia, which refers specifically to racism against African people, within the music industry circles. And in the last few weeks the Musicians' Union and Access All Areas have organised racism and the music industry webinars. On July 11, I'll be a guest on 'Melissa James Presents Stronger On Sundays', which will be discussing "racial & social justice within a music-filled space."
However, what is seldom discussed is sexism and female disadvantage. So we've created a forum, 'Queens Of Sound: Women & Reggae', where these issues will have an airing on July 22. Following the exclusive screening of Sandra Krampelhuber's 2006 feature length documentary 'Queens Of Sound', special guests such as reggae singers Carroll Thompson and Poppy Seed, Jamaican and British academics Dr Isis Semaj-Hall and Dr Denise Noble, will lead the discussions, moderated by London community activist Nana Asante.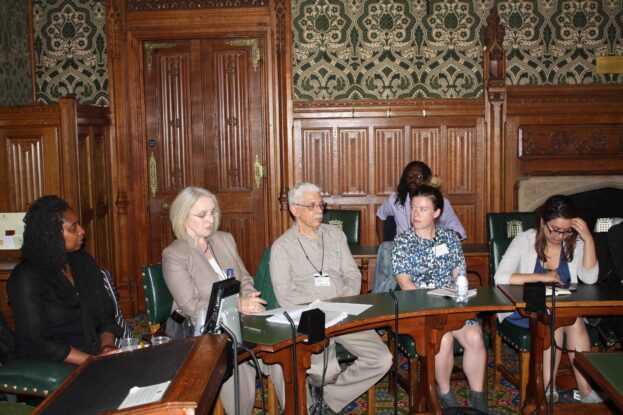 Last year, following George Floyd's death, RE:IMI published the 'RE:IMI Black Out Tuesday UK Music Industry Race Diversity Report', and co-organised a black music and racism forum in which ten music industry organisations spoke about what they were either doing or planning on doing with regards to racism and racial diversity.
A year on, whilst I personally think the enthusiasm among some of the leaders of the music industry has waned, there is still room for optimism, and believing that it has not all been a moment, and that there are some movements forming.
One such movement is 'Power Up'. Spoken of at last year's RE:IMI forum as an idea, it's now a reality. The PRS Foundation programme has chosen its first cohort of 40 recipients from AAME (African, Asian, Minority Ethnic) backgrounds, which is equally split between creatives and industryites. Among the benefits they receive is a grant, and mentorship to help move their careers to the next level up. This is of particular benefit for industyites in middle management, who often face a barrier to progressing into senior or executive levels.
Funding from post-George Floyd music industry grant schemes are beginning to trickle down to AAME-based projects. For example, Sony Music's Social Justice Fund awardees, range from Small Green Shoots, who will provide music industry apprenticeships, to Nubian Jak Community Trust, to help it create more commemorative plaques that honour people of African heritage and their contributions to Britain.
Black Lives In Music (BLIM) is one of the new organisations that have sprung up since the death of George Floyd. It's also one of the organisations that have conducted research for us to have improved data in order to tackle racism. BLIM has a particular focus on jazz and classical music, where anecdotal evidence speaks to huge under-representation of creatives and industryites from AAME communities.
It is expected that BLIM and a number of the music industry representative organisations that were part of the 'RE:IMI Black Out Tuesday UK Music Industry Race Diversity Report' will provide an update on their race/ethnicity-facing work and challenges at 'British History, Black Music, Racism & The Music Industry 1507-2020', which closes BBMM on July 31.
Before then, you can experience the wide breadth of British black music by listening to the '61 Daily Dose For British Black Music Month June 1-July 31 (From 50 Year History To Future Rulers)' Spotify playlist at bit.ly/BBMM21Playlist. All the BBMM events are via Zoom and can be booked at BBM.eventbrite.com. BBM/BMC will also deliver events, including 'Music & Causes', during the mid-September AntiUniversity Festival, and THE Reggae Fun, History, Music, Quiz & Prizes Event! during African History Season.
Kwaku is a historical musicologist, founder of BBM/BMC and BBMM programmer