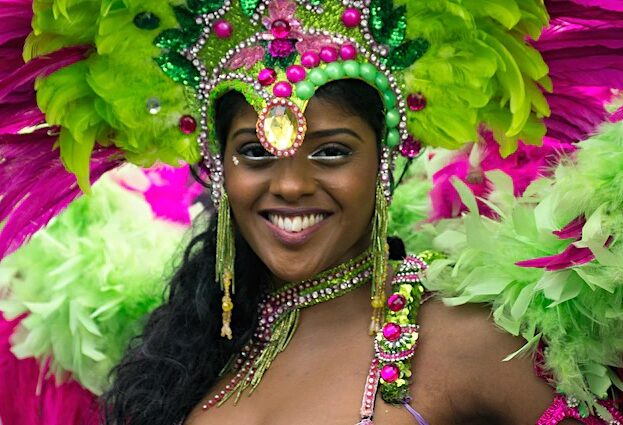 Join us to explore the celebratory history and purpose of a Caribbean Carnival to understand its combination of Trinidadian roots, African traditions and Jamaican sound system culture and how it came to symbolise freedom in the face of oppression for the Afro Caribbean community in West London's Notting Hill carnival.
To Access More Events, Video Recordings And Insights On The Sbject – Become A Member Of Level:
SPEAKER – SAMANTHA ALLEN
Sam is an arts engagement specialist, working internationally with audiences, museum and heritage professionals to transform meaning and provide authentic engagement in programming, events and external communications. She is an innovator who combines strategic marketing, education and arts administration to catalyse change and has run her own international arts organisation since 2014. Sam is passionate advocate of racial activism and has a BA in Classical Studies and an MA in Arts Administration and Cultural Policy.
Date and time
Thu, 24 November 2022, 18:00 – 19:00 CET
Organiser of The History of Caribbean Carnival in Britain
The Different Level is a group of experts who believe in power of art to initiate personal transformation. We deliver high quality lectures that improve cultural competence and expand our own emotional intelligence through art.