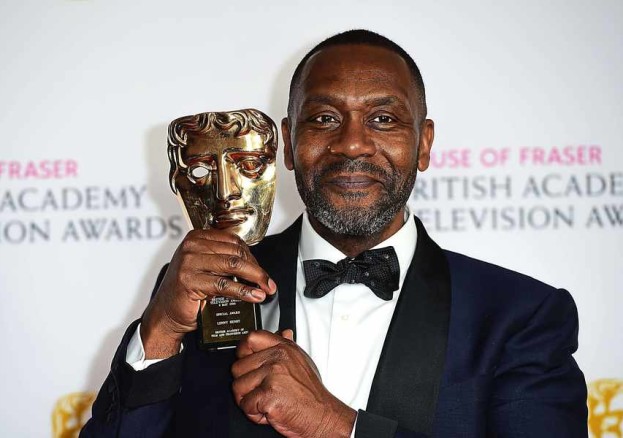 Idris Elba and Lenny Henry may be household names for the past few years now, but last night Michaela Coel and David Olusoga made a large leap towards reaching the same level of acclaim as their fellow Black entertainers, as three collected winning trophies at last nights BAFTA awards ceremony.
The Charity, which has been running since 1947, has been a proud staple of British Film and Television, awarding teams and individuals for their efforts and service in areas covering acting and production, to technical teams and supporting new talent.
Now whilst the list of BAME winners in last night's BAFTA's was not a long one, the four names which stood out, stood out because for all four, it was the accumulation of a life's work.
Starting with Historian David Olusoga, the award was a shared one, being given to the entire production team behind the BBC's multi-part series; Britain's Forgotten Slave Owners.
The Documentary, which saw contributions from all over the world dating over 250 years and a specialist database by University College London titled 'Legacies of British Slave-ownership', was a ground breaking exposé on the true extent and nature of Britain's Involvement before, during and after the abolition of the Slave Trade in the UK Mainland in 1833.
For many, the decision to grant Britain's Forgotten Slave Owners a BAFTA was all bar certain, as it was competing against the smaller, more localised projects that were Grayson Perry's Dream House (Art Documentary), The Hunt ( Nature Documentary) and Rudolf Nureyev- Dance to Freedom (Drama/Documentary).
The highlight of last night's award ceremony was the winner of the 'Female Performance in a Comedy Programme Award' and Chewing Gum protagonist, Michaela Coel, who won her second BAFTA.
Announced by dual nominee and fan favourite, Idris Elba, Coel would steal headlines as she emerged from her seat wearing a variation on the traditional, Ghanaian Kente Dress, which was handmade by her Mother for the occasion.
Coel had twitter alight, trending her name briefly as she tweeted from her account and featured on the BAFTA's official Snapchat story.
Coel's award was hard fought, having battled off the more popular and more established entertainment stars in her category such as Miranda Hart, Sharon Horgan and Sian Gibson to leave the night a winner.
However, the largest cause for celebration for the community was Lenny Henry's Special Award and his first BAFTA in 41 years of service to British Television and Film Entertainment.
"I believe in increasing diversity in TV so we that truly reflect our fantastic nation." – Lenny Henry during his acceptance speech for his BAFTA Special Award.
The presenter and Stand-up comic first appeared on Television during 1975 as a Stevie Wonder Impersonator on the talent show 'New Faces' and has gone on to host a show in his own name, Perform on the West End and star in Hollywood.
For some, the news breaking that the Special Award was Henry's first BAFTA was a surprise, though a welcome change to what has been a challenging, but nonetheless glittering career for the CBE recipient.
With plans on next year's awards ceremony already underway, we hope our future stars are once again recognised for their dedication, sacrifice and ambition towards becoming Television and Film superstars with nominations and just rewards.