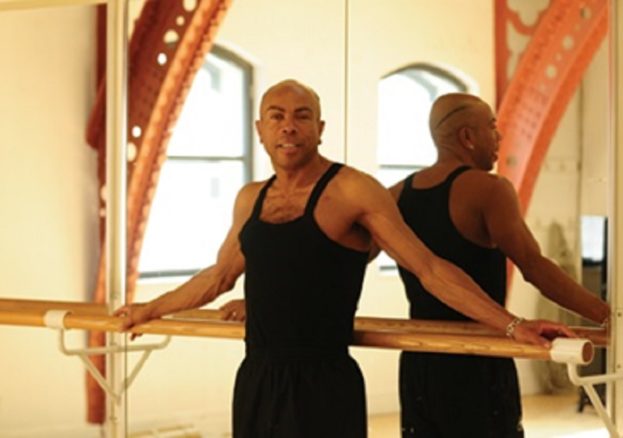 In addition, that "Classically British" (his box office success for the past sixteen years also staged by PDS), part of the annual celebration of Black History Month (BHM) this year takes place on Friday 11th October 2019 at the Tabernacle Powis Sq. The event gives Mark's Dance Company a chance to showcase their home-grown talent and educate young dancers and audiences about the pioneers who paved the way in Black British and American Dance.
Mark is one of the UK's most successful classically trained professional dancers having enjoyed a stellar career with some of the world's leading companies; Rambert Ballet, Lisbon's Ballet Gulbenkian, and legendary Arthur Mitchell of the Dance Theatre of Harlem. During his career Mark has worked alongside an array of award winning dancers and choreographers such as Nathan Geering, Brenda Edwards MBE, Noel Wallace, Mbulelo Ndaen, and Namron OBE. However, Mark has been uniquely inspired by the formidable Matriarch of British classical dance Carol Straker, award winning Choreographer, Dancer, Author and member of the Council of International Dance of UNESCO, and a Fellow of Royal Society Arts (FRSA) and an Assonate Professional Teacher Dancing.
Carol began her dance training at the Legat School of Russian Ballet and the Urdang Academy. While a student, she was invited to appear with the MAAS Movers Company to tour Britain and Switzerland and later travelled to the USA, to further her professional dance education with Dance Theatre of Harlem and Martha Graham School of Contemporary Dance. From there she went on to join some of the most renowned dance companies in the world, performing extensively as an International Artist with leading companies including the Alvin Ailey American Dance Theatre, Martha Graham Ensemble and Michael Clark & Co. Such was Carol's impact on Mark's career that among his many outstanding career highlights he cites his role as founding member and Rehearsal Director of London's Carol Straker Dance Company, as the pivotal experience that helped shape his approach to teaching and talent development.
In tribute to the living legend that is Carol Straker, PDS's Alumni – the multi-talented Paje Campbell will be performing at the invite only Classically British celebration.
It was in 1980 set about his life-long mission to make classical ballet more inclusive. In 1994 he set up his own dance foundation in west London's vibrant north Kensington and Chelsea.
Mark believes that regardless of class or racial background, young dancers should be able to learn and enjoy the language of classical dance and have access to affordable lessons. A dream he has helped realise for the thousands of young dancers who have trained at the Portobello Dance School. Many of whom have gone on to perform in West End shows, on TV and film including the critically acclaimed "Billy Elliott" stage production.
Former students now enjoying successful careers in leading UK dance companies and institutions include luminaries such as the gifted Kym Alexander, now dancing with the Rambert Company, the talented Salome Pressac-Hewitt, currently with the Rambert 2 Company and stunning dancer Rae Aslam now with Ballet Black's Youth Company. Now celebrating its 25th Anniversary the School has faced many challenges but has survived for a quarter of a century. From the iconic Tabernacle building Portobello Dance School runs it's busy Saturday school with classes in ballet, jazz, street dance and tap as well as outreach projects for local schools.
Mark's award-winning "Dance Showdown" (2012 and 2015) at Cadogan Hall has also nurtured some amazing young dancers and another important project is the popular Summer School during August which this year was funded by John Lyons Trust. The project engages local children aged 8 – 15 some of whom had never been able to afford professional dance classes with professional tutors who have successful roles in West End productions including Jordan Alexander who plays Michael Jackson in "Thriller Live". The students also have the opportunity to visit West End stage performances as part of their Summer school experience. The PDS resumes in September each year with the Saturday school and the calendar culminates with the annual Christmas show which this year takes place on Saturday 7th December 2019 at the Tabernacle, Powis Square.
Another special accolade afforded Mark is a feature in the stunning Portobello Road Public Art commission curated this year by local artist Tony Thomas. The large scale exhibition was launched on Wednesday 7th August and will run for a year until August 2020.
For the past fourteen years award winning documentary filmmaker Ciarin Scott has been filming Mark's life and his passion for running the dance foundation and "Portobello Dance". The film explores Marks' passion, drive and determination as a teacher as he nurtures three of his students from children to teenagers to blossoming into professional dancers on the world stage.