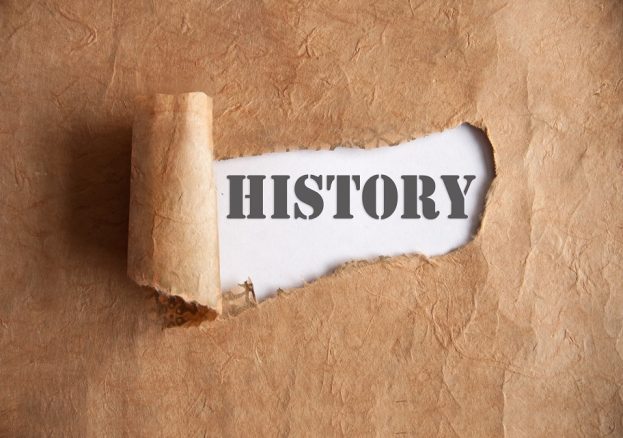 British history is part of a global story, one shaped by migration, race, and the legacies of imperialism. But the way history is taught in our schools often fails to include Black British histories, and broader British histories of empire and migration.
Neither is there enough training provision to support our teachers to deliver these histories confidently in the classroom. This is an issue that has been observed by parents, students and educators: a survey of teachers carried out by the Runnymede Trust in 2019 found that 78 percent of teachers surveyed wanted training on teaching histories of migration and 71 per cent on teaching histories of empire.
What you can do to help reform the history curriculum
1. Write to your MP 
Share your thoughts on the necessity and importance of reforming history education in schools with your MP. Ask for amendments to the National Curriculum for history to include statutory topics and suggested topics that include British histories of empire, colonialism and migration, including Black British histories. Also ask for teachers to be properly trained and supported to deliver this content.
Use our template letter, which outlines the key issues, to contact your MP. You can also send a copy of your letter to Nick Gibb, the Minister of State at the Department for Education (gibbn@parliament.uk)
You can find out who your local MP is and how to contact them here.
2. Write to school governors 
Schools, whether they are bound by the current National Curriculum or independent schools/academies, have a lot of flexibility to choose curriculum content at Key Stages 2 and 3.  At Key Stage 4, three GSCE modules on migration and empire already exist which schools can OPT to teach, but many fail to do so.
Ask your local secondary school to include topics relating to British histories of empire, colonialism and migration, including Black British histories, at Key Stage 3 and to select similar GCSE and A Level units.
Ask your local primary school to explore British histories of empire and migration at Key Stage 2, as part of a local history study and/or as part of the existing requirement to study an aspect or theme in British history that extends pupils' chronological knowledge beyond 1066.
Write to your local school(s) using our template letter, which outlines the key issues.
3. Become a school governor  
Take action by serving as a school governor in a local school. School governors weigh in on a school's strategy, curriculum content, budget and management to ensure they are run as effectively as possible.
For more information about how to do this, see 'Become a school or college governor'.
4. Learn more about the reforms needed
Both the report of The Stephen Lawrence Inquiry (1999) and the recent Windrush Lessons Learned Review (2020) called for greater understanding of British histories of empire, colonialism and migration to combat racism in our institutions. The Windrush Lessons Learned Review states:
'The Windrush scandal was in part able to happen because of the public's and officials' poor understanding of Britain's colonial history, the history of inward and outward migration, and the history of black Britons.'
To find out more about the reforms needed to our history teaching and education, please see three  short reports by the Runnymede Trust, which provide useful summaries – 'Teaching Migration, Belonging and Migration in Secondary Schools' (2019), 'The teaching of migration in the history curriculum' (2019) and History Lessons: Teaching Diversity In and Through the History National Curriculum (2015).
5. Support funded teacher professional development  
The issue is not just what we teach, but how we support our teachers to deliver this content. To accompany curriculum reform, we need a research-led national teacher training programme on empire, colonialism and migration that equips teachers with the confidence and subject knowledge to teach these important topics, and to help create anti-racist classrooms.
The work of UCL's Centre for Holocaust Education provides an important blueprint for an effective research-led teacher education programme.
To call on the government to provide long-term investment into a research centre for teacher education on empire, colonialism and migration, use this template letter, to write to your MP.
6. Share resources 
If you know about a learning resource that could help teachers to teach or students to learn about British histories of migration, empire, colonialism, including Black British history, then share it. We want to create an open access digital bank of resources.
The Institute of Historical Research's Library and Collections team are compiling a free digital resource that will be open to learners and teachers at all stages. Submissions can be sent via a digital submissions portal, here
7. Sign up to stay informed of changes in policy and future actions  
Sign up for regular updates from the Runnymede Trust and join our mailing list to stay informed. You can sign up to our newsletter at the bottom of this page.
Sundeep Lidher (historian & Runnymede's co-lead on Our Migration Story) and Hannah Elias (historian & Lecturer in Black British History at Goldsmiths) outline seven simple things you can do to change the history curriculum to include histories of migration, Black British experience and colonialism.
Please note, this advice and template letters relate to history programmes of study in the National Curriculum for England. For Scotland, Wales and Northern Ireland, we hope you are able to adapt our advice and template letters to address your regional contexts.