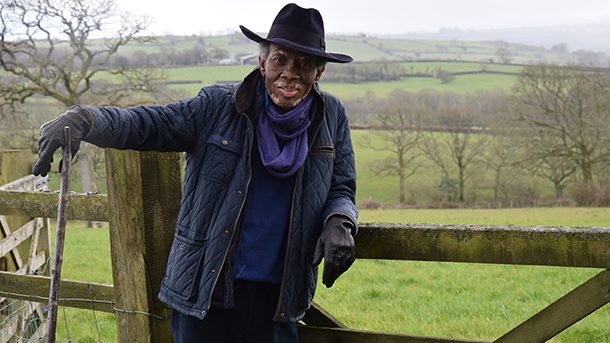 Wilfred Emmanuel-Jones is a towering figure of a man
, instantly recognisable by his trademark hat. He is a man 
who makes things happen. 
In the 2020 New Year's Honours
 List,
 he received an MBE for services to British farming and is continuing to use his profile to promote British farming
. 
He has a number of achievements to his credit. From running a rural scholarship scheme to give young people from inner city communities the opportunity to experience what it's really like to live and work in the rural community; to The Hatchery, a collaborative incubator for ambitious food entrepreneurs, through which Emmanuel-Jones mentors, advises and supports young brands – including the Black-owned business Gym Kitchen.  
Above all, Emmanuel-Jones wants to encourage the use and enjoyment of rural spaces and flag up the importance of everyone having a physical stake in the country they call home – both in the built and natural environment, land and buildings.  
This Black History Month, Emmanuel-Jones is following up these social responsibility initiatives with another one, which will not only benefit the Black community, but everyone who buys the Black Farmer brand of sausages. He has used his influence to encourage major supermarkets like Sainsburys and The Co-operative to run special promotions – to raise awareness of Black History Month and show their support for changes in society that recognise Black Lives Matter.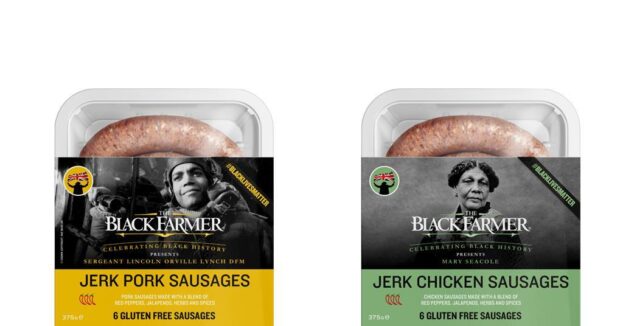 These promotions include bringing two new varieties of Jerk sausage into The Black Farmer range – jerk pork sausage and jerk chicken sausage – to help others experience a little more about Caribbean food culture.  Not only will people be able to enjoy sausages made even more delicious by Caribbean flavourings and seasonings, they will also be able to discover more about Black cultural icons thanks to the brand's inspirational packaging for Black History Month.  
These icons include the British-Jamaican nurse, healer and businesswoman Mary Seacole, and Sergeant Lincoln Orville Lynch DFM, a Jamaican pilot who volunteered to serve with the RAF during World War Two. These icons of achievement and civic contribution have delivered and inspired generations, against all the odds they faced. Emmanuel-Jones' aim is to keep them at the forefront of people's minds and encourage others to follow in their footsteps, inspiring everyone to think about what they can do to improve the present and the tomorrows of us all.  
Profits from the sale of The Black Farmer products will be donated to the Black Cultural Archive based in Brixton, and the Mary Seacole Trust based in Richmond. 
Emmanuel-Jones is someone who thinks outside the box, and inspired by his Black History Month initiative, he hopes others will do the same. Mary Seacole certainly did.  Her contribution to helping soldiers and the wounded during the Crimean War went beyond providing medical aid, the comfortable and compassionate medical quarters she created to nurse people back to health saw the space described as the "British Hotel".  How great was her thinking?! 
So, having enjoyed your sausages and been inspired by the stories on the packaging, please tell everyone about this exciting and innovative way of introducing African–Caribbean history into everyday life – when people are out shopping or at home cooking.  
Emmanuel-Jones acknowledges the great contribution of Black people to music and sport, but through his Black History Month campaign, he wants everyone to consider all the ways in which they can make their mark and leave a legacy. What will yours be?