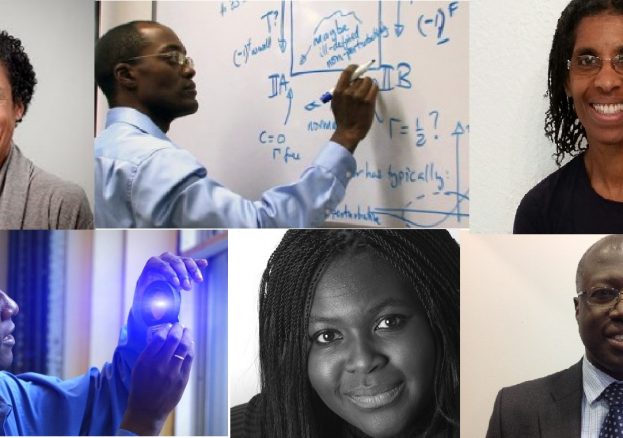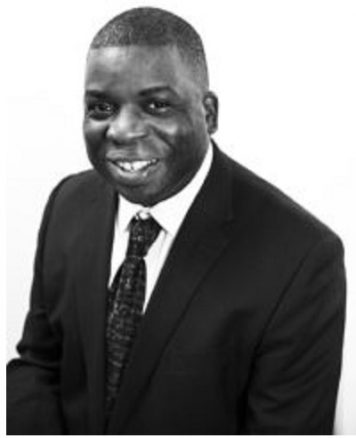 However, these Scientists of colour are not the only 'Hidden Figures. In this article, we will discuss other inspirational men and women, who overcame obstacles to prove that 'Science is truly for everyone!'
Dr Nira Chamberlain
Vice President of the Institute of Mathematics and its Applications
First Black Mathematician to feature in the Who's Who since 1849
Professor Clifford Johnson – Theoretical Physicist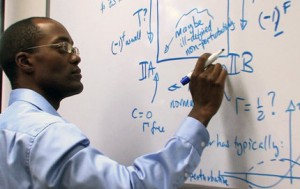 Clifford Johnson was born in London but is now a Physics Professor at the University of Southern California. Growing up, Johnson spent ten years on the Caribbean island of Montserrat. Johnson decided at an early age he wanted to become a scientist. He went on to receive his BSc. degree in Physics from the Imperial College at London University in 1989 and his Ph.D. degree in Physics from Southampton University in 1992.
In 2005, Professor Johnson was awarded the Institute of Physics' Maxwell Medal and Prize for his work on string theory and quantum gravity. He has also been listed in the Journal of Blacks in Higher Education as the most highly cited Black Professor of mathematics or a related field at an American university or college.
Professor Johnson other passion is science outreach particularly to children of colour. In an interview Professor Johnson stated:"There's plenty of positive imagery telling him [and her] to be a basketball pl ayer. Or plenty of positive imagery telling him [and her] to be a rap musician or some kind of entertainer. But no one expects [them] or encourages [them] to be a scientist," he continues …. "So most of those kids don't even know that they're allowed to be scientists. In fact, if they were to believe what they see in the media, the media's actually telling them that they can't be scientists—that they're not smart enough, or it's not part of their background or culture, which is of course is nonsense."

Dr Maggie Aderin-Pocock MBE – Space Scientist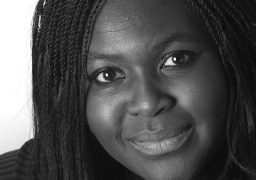 Dr Maggie Aderin-Pocock, MBE is Space Scientist and science educator. She is an Honorary Research Associate in University College London's Department of Physics and Astronomy. Since February 2014, she has co-presented the long-running astronomy TV programme The Sky at Night. Born in London to Nigerian parents in the late sixties, she moved between 13 schools during her childhood, struggling to show her potential in the face of what she later recognised as dyslexia. It was her dream of space travel that provided the ballast in those difficult years and, she is adamant that no one should write themselves off for want of a little inspiration.
After graduating with a BSc in Physics, and later a PhD in Mechanical Engineering, from Imperial College London, she worked for the Ministry of Defence on projects ranging from missile warning systems to landmine detectors, before returning to her first love: building instruments to explore the wonders of space.
Alongside her academic work, Dr Aderin-Pocock has relentlessly pursued a schedule of school visits – setting up her own company in the process – to give children a whistle stop tour of the universe as well as offering a glimpse of the excitement, the wonder, the sheer joy of prodding away at some of the biggest questions we humans wrangle with.
The mention of her career has surprised many, including the Queen. "When I got my MBE, the Queen asked me what I did in life. When I told her that I was a space scientist, she was physically shocked… it's a curve ball for some people because they expect me to say something different".
Professor Kathleen Adebola Okikiolu – Mathematician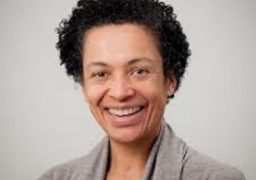 Kathleen Okikiolu is a renowned British research mathematician who has won many prestigious awards. After completing an undergraduate degree in mathematics at Cambridge, she went on to become the first female Black Mathematician to obtain a PhD from the University of California at Los Angeles. Kathleen is from a highly mathematical family, with her Nigerian father George Okikiolu also being a research mathematician who is thought to have written more mathematical papers than any other African citizen.
One of the highlights of Professor Okikiolu's career was when she was the first black person to receive a Sloan Research Fellowship. This is an award which is only given to promising researchers who are in the early stages of their careers. As an indicator of the importance of the award, 43 former Sloan Fellows have gone on to win Nobel Prizes and 16 Sloan Fellows have gone on to win the Fields medal which is the mathematical equivalent of the Nobel Prize. Professor Okikiolu is currently a Professor of Mathematics at John Hopkins University in the U.S.
Dr Melrose Stewart – Chartered Physiotherapist & University Lecturer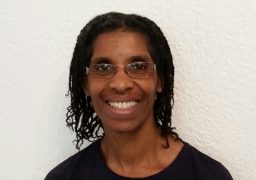 Dr Melrose Stewart was born in Jamaica, entered grammar school in the UK and qualified as a physiotherapist at the Bristol School of Physiotherapy. She received her Masters in Education in curriculum studies and PhD for research in cultural competence from the University of Birmingham. Her longstanding interests have been in achieving equity in health and social care and in promoting physical and mental health and well-being. These have been at the centre of her role as a practitioner and educator. She is Vice President of the Chartered Society of Physiotherapy (CSP), founding member of the Black and Minority Ethnic Group of the CSP, a Member of the Health and Care Professions Council and Higher Education Authority, external examiner for the University of the West Indies and Glasgow Caledonian University, and a panel member in Her Majesty's Judiciary for Disability and Employment Tribunals.
In 2017, Dr Stewart was selected as one of three experts in the hugely successful Channel 4 production, 'Old people's Home for 4 Year Olds', which saw viewing figures reach over 2.5 million. Readership of her jointly-authored paper based on the programme and issued in The Conversation reached nearly 10k within its first week of publication. It has since been republished in the iNewspaper and the World Economic Forum.
Dr Mark Richards – Atmospheric Physicist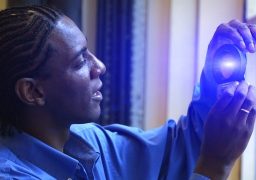 Dr Mark Richards, born in Nottingham of Jamaican parentage, is an atmospheric physicist and Lecturer at Imperial College London. His main research interest is in the area of remote sensing of trace gases in the atmosphere, with particular emphasis on air quality and urban air pollution. He also co-founded a technology business (Duvas Technologies) that develops instrumentation to monitor and map air quality in real time (a bit like a weather map but for air pollution).
Dr Richards has a BSc in Chemistry (Manchester) and a PhD in Physics from Imperial College London. After working in finance for a while, Dr Richards returned to Imperial in 2002 as a Post Doc.
As a Black Scientist, Dr Richards found the lack of role models in his early years (particularly during his PhD) unsettling. During this time, he discovered a book called ' Blacks in Science' by Ivan Van Sertima. Dr Richards was inspired by many in this book, particularly Imhotep, the Egyptian (Nubian) polymath who excelled in so many areas, including engineering, architecture, medicine, astronomy, and music, to name a few. Although he existed thousands of years ago, it was enough for Dr Richards to know that somebody like him had done great things in science and inspired him to pursue his potential in this area in a more uninhibited way – knowing that others before him had achieved much more.
Dr Richards is currently Head of Physics Outreach, and through this he has shared his experiences with many young people from all walks of life, to help them prepare for further study and eventual careers in STEM [Science, Technology, Engineering , and Maths]. Of particular note was when Dr Richards organised and hosted an event with Charles Bolden Jr of NASA. Through this initiative, Charles Bolden Jr was able to share his journey, as an African American from humble beginnings, to how he became a pilot, an astronaut, and eventually Head of NASA with hundreds of young people from all over the UK. Dr Richards has since been involved in several other initiatives in the UK, US, Caribbean, and Africa that all aim to inspire the next generation of STEM thinkers.
Professor Frank Chinegwundoh MBE – Consultant Urological Surgeon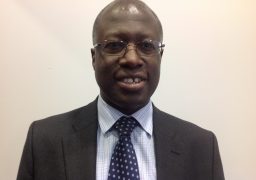 Professor Frank Chineqwundoh, of Nigerian descent, is the first 'Black British' urological surgeon. He qualified in medicine from St George's Hospital Medical School, University of London in 1984. Since completing specialist training he has had over 21 years' experience working as a Consultant Urological Surgeon. He completed specialist urological training in the West Midlands and Cleveland, Ohio in 1996. Professor Chinegwundoh is the senior urological surgeon at, Barts Health NHS Trust and since December 2014 an honorary visiting Professor in the School of Health Sciences, City University of London.
In November 2011, Professor Chinegwundoh was invited to take part in a Sky TV comedy vehicle to raise awareness of prostate cancer. This has been acclaimed by the charities Prostate Action and Prostate Cancer Charity in the UK for the use of humour to get across a serious male health message featuring Karl Pilkington and Ricky Gervais. Most recently, Professor Chingwundoh has been involved in a new three-year project, called 'Changing Lives – engaging Black African and Caribbean men at risk of or affected by prostate cancer". For 20 years he has chaired the UK registered charity Cancer Black Care.
He has a Masters in Medical Law degree from Glasgow University and has wide medical legal experience of report writing and appearing as an expert witness in Court.
One of the challenging aspects of being a Black Scientist was not obtaining jobs in the NHS in his earlier days, for reasons that he did not consider due to his qualifications. Also generally, research funding is always a challenge. Amongst Professor Chinegwundoh greatest achievements were; Publishing the first UK data on the incidence of prostate cancer in Black men relative to White men (a three fold increased risk). This kick started the focus on prostate cancer in Black men. Also the award of a MBE in the 2013 Queen's birthday honours list.