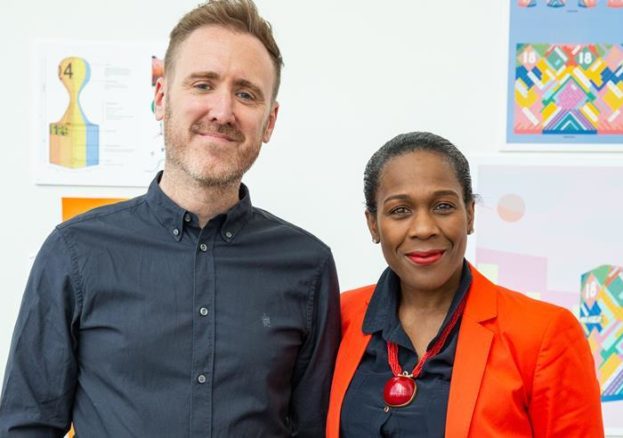 The Stephen Lawrence Charitable Trust has set up a partnership with recruitment specialist Urban to help more people from under-represented backgrounds find jobs in architecture and related professions.
The news coincides with Stephen Lawrence Day today, the second of the national days commemorating the young aspiring architect who was murdered in 1993. The annual day was announced by then-prime minister Theresa May in 2018.
Under the agreement, Urban will deliver in-depth support for part I graduates of the trust's Building Futures programme, which helps young people from disadvantaged backgrounds get work experience and qualify as architects.
The #BeMoreInclusive programme will also see candidates get detailed CV advice and interview preparation, while Urban has committed to approaching architectural practices and recommending that they consider hiring candidates from the programme.
Urban has also agreed to make a £1,000 donation to the Stephen Lawrence Trust for each successful placement made with one of the trust's architectural partners when they use its services to fill any architect, BIM, interior design or technical role, regardless of seniority or demographic. Urban said the donation would be made from its introduction fee.
Trust chief executive Sonia Watson said the partnership was intended to directly address the lack of black and minority ethnic (BAME) architects being employed by the industry.
"We believe that the world around us should be designed by the people who live in it, giving a voice to the rich cultural heritage of people from every background," she said.
"We know that businesses perform better when their workforce is varied in skills, outlook and experience and are better able to connect, understand and meet the needs of their diverse clients and communities.
"We want to build diversity within the industry, so it can create the best possible solutions for the clients and communities they work with."
Mark Nagle, operations director for building design at Urban, said everyone should be able to reach their full potential based on their skills and abilities, not their background.
"We know that diversity and inclusion make organisations more effective, more successful and more profitable," he said.
"That's why we work in ways that promote inclusion, supporting our clients to build a diverse workforce and to #BeMoreInclusive."
The Stephen Lawrence Trust said Urban had already secured the programme's first placement. London South Bank University student Hibban Musthafa has joined Shepheard Epstein Hunter as an architectural apprentice – working from home.
Research from the RIBA in 2019 showed the number of BAME architects employed by the UK's top 100 practices was lower than in previous years. Currently, people from BAME backgrounds make up fewer than 7% of registered architects.