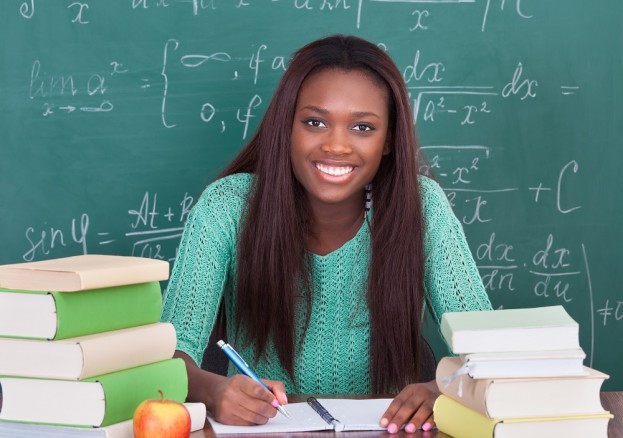 To become a qualified teacher in state-maintained schools across the UK, you need to undertake Initial Teacher Training (ITT) or Initial Teacher Education (ITE).Entry is generally competitive, but less so for shortage subjects such as maths, physics and languages.
Completion of ITT leads to Qualified Teacher Status (QTS) in England and Wales, and the Teaching Qualification (TQ) in Scotland. Some independent schools, academies and free schools might not specify QTS or TQ as an entry requirement.
How to get into teaching.
To be eligible for postgraduate teacher training, you'll need a minimum of a 2:2 degree, plus other requirements such as a Disclosure and Barring Service (DBS) check, so allow plenty of time to prepare your application.
Graduate teacher programmes always include:
120 days of practical classroom experience in two schools or more academic study, giving you the knowledge and understanding to teach successfully
experienced professional mentoring and tutoring in classroom management
ongoing assessment of your teaching skills.
To help you decide if teaching is right for you, and to support your application, you should do as much work or volunteering in schools as you can. If you're not sure which age or subject would suit you best, contact schools in your area and ask to observe in a classroom. You should also speak to the teaching staff about the challenges and rewards of teaching.
Consider a job in a school as a graduate teaching assistant, cover supervisor or other support role. If you have experience, school-based teacher training providers are opening up two-year teacher training routes, which begin with a role as a teaching assistant or apprentice teacher.
It's sometimes possible to teach in academies, free schools, independent schools and further education (FE) colleges without QTS, however having QTS is generally preferable and will improve your career prospects.
Once you've decided which age range and subject you'd like to teach, look for a route which gives you the relevant experience. Then check which regions offer that route. Alternatively, you may want to look at the training available in the area you want to live. Either way, think about what would work best for you, and fits best with your experience. To find out more about what's on offer, search teacher training courses.
If you haven't already, access the careers and employability service where you're studying or have graduated from. Visit open days of universities, schools and training providers before applying to a school-led teacher training route.
Postgraduate Certificate in Education (PGCE)
A popular postgraduate academic qualification leading to QTS, the PGCE is a one-year course focused on developing your teaching skills and underpinning your knowledge. Available for primary and secondary, you're expected to have a good understanding of your age range and/or chosen subject before you start training. A degree in a national curriculum subject is preferred but not essential.
In England and Wales, PGCEs are offered on all university-led courses and most school-led courses. To teach as a qualified teacher in England, you only need QTS, but you might find gaining a PGCE advantageous if you're considering teaching in Scotland or overseas.
If your degree subject doesn't link closely to the subject you intend to teach at secondary level, you can take a subject knowledge enhancement course as part of your application for some subjects.
You can take out a postgraduate loan to support your tuition and living costs, and in some cases may be eligible for a non-repayable bursary of up to £26,000. See Funding for teacher training to find out more.
Not all PGCEs offer QTS, such as FE courses, and some are very competitive. Give yourself as much time as possible to perfect your application. To find out what's available, search for a PGCE.
Postgraduate teacher training courses
Across England and Wales, you can find postgraduate teacher training courses led by schools or universities. The course you choose will depend on your subject, degree class and location. Whichever course you choose, your training will largely be the same.
In Scotland, all postgraduate teacher training courses are led by universities and will offer a Professional Graduate Diploma in Education (PGDE).
The majority of courses are fee funded, which could attract a tax-free bursary and if eligible the same funding as your undergraduate degree from Student Finance. Alternatively, there's the possibility of earning a salary while you train in England or Wales.
You can find non-salaried and salaried postgraduate teacher training courses led by a school or university in England by using the Department for Education's search tool.
For those training in Wales, you can search for courses at UCAS Teacher Training and in Scotland via the UCAS Train to teach in Scotland page.
Undergraduate teaching degree
Make sure your qualification will allow you to teach in schools by choosing an undergraduate course that includes qualified teacher status (QTS). There are full-time programmes, which take three to four years, or part-time courses, which will take longer to complete.
This is a popular route into primary school teaching and can include the option of a specialism, such as maths. Secondary teacher training courses would have a specialism such as PE with QTS.
Degrees with opt-in QTS are available in certain subjects such as modern foreign languages, computing and physics. Applications are generally made through UCAS, but programmes such as Future Teaching Scholars will take direct applications.
Graduate Teacher Programme (GTP)
The GTP is an employment-based teacher training route offering primary and secondary teacher training in Wales. Candidates gain QTS on this one-year course from one of three different centres in Wales, on one of three different programmes:
secondary trainees of designated priority subjects (such as the sciences, maths and computing)
unfunded places for all other secondary trainees
primary training.
When completing a GTP you're employed by your school, so are legally entitled to receive a minimum salary of £16,626. If you're training in primary or designated priority secondary, you'll receive a grant in addition to this.
You'll need a degree (or equivalent qualification) in a relevant subject and GCSEs – A-B grades in maths and English language, and additional A-C grades in Welsh and science if you're applying for primary training, to be accepted onto a GTP. Unfunded secondary trainee applicants must also have at least a year's employed work experience at a maintained school.
Future Teaching Scholars
Launched in 2017, exceptional A-level students hoping to study maths or physics at university have the option of taking this new six-year route into teaching. School experience, support and a £15,000 grant are all available through the Future Teaching Scholars programme.
Teach First
Teach First is a charity that aims to address educational disadvantage by training teachers to work in schools in low-income communities across England and Wales. You'll need a 2:1 or above to apply. Its two-year Leadership Development Programme offers teaching and leadership training. Both primary and secondary trainees gain a fully-funded Postgraduate Diploma in Education and Leadership, worth double the credits of a PGCE. You'll gain QTS during this two-year period, while working in the classroom and earning a salary.
Applications open in June of the year before you'd like to start. Early application is recommended, especially for popular subjects such as history.
Premier Pathways
A paid two-year programme, Premier Pathways is school-based teacher training for graduates with a 2:1 or above. Trainees work as support staff in their first year, before becoming unqualified teachers in year two. You can complete the course at the school of your choice and you'll graduate with QTS and a PGCE.
Now Teach
Established in 2016, Now Teach is specifically for career changers. Trainees are able to study for a PGCE and gain Masters credits, but don't need to attend university. You'll typically work four days a week on this school-based course.
To apply, you'll need an undergraduate degree, GCSE C grades in maths and English and to have undergone a full DBS check.
Researchers in Schools (RiS)
A school-centred, salaried teacher training programme, RiS is available in non-selective state schools. Researchers who are nearing completion, or who have completed a Doctorate apply as trainees and gain QTS and NQT status by the end of two years. RiS graduates can then return to work in a higher education institution or continue to teach in schools. Most national curriculum subjects are available on the programme.
RiS is open to students completing, or who have completed, PhDs in physics, maths, chemistry, engineering, computing, geography, English and modern foreign languages (French, German or Spanish).
You can apply throughout the year, but the first deadline for autumn assessment centres is in September. Find out more about school-led teacher training.
Teaching without a degree
A degree of a 2:2 or above, qualified teacher status (QTS) and relevant school experience are required to teach in state schools in the UK. Some schools, such as private schools and academies, are able to recruit teachers without a degree but it's then difficult to progress or move schools.
If you're concerned about the cost of teacher training you could work and earn, spreading the cost over a longer time period. Aim to get relevant experience such as a cover supervisor or teaching assistant, and try volunteering in schools before committing to a degree. There are bursaries, grants and scholarships available, dependent on a number of factors:
the route you choose
eventual degree classification you may gain
age group and subject you choose to specialise in.
In exceptional circumstances you won't need a degree, such as if you're former service personnel enrolling on the Troops to Teachers scheme.
Another option is teaching English as a foreign language (TEFL/TESOL), which can be useful if you're interested in teaching abroad. Be aware that TEFL employers often look for a degree and a teaching qualification.
Early years initial teacher training (EYITT)
Early years teacher status (EYTS) is equivalent to QTS, working only with 0-5 year olds. A number of training routes are available:
Graduates can apply for university-led early years programmes on either a 12-month full-time course with school placements, or a part-time 12-month programme while working in the sector.
Full-time graduates are entitled to a £7,000 grant to cover fees (additional bursaries are available, amount relative to the classification of your degree), while part-time graduates can receive £14,000 of funding – £7,000 for fees and £7,000 as a contribution towards costs incurred by the employer.
Undergraduates can take a degree in early childhood studies. Tuition fee loans are available through Student Finance England (SFE).
An assessment-only route exists for experienced graduates who can already demonstrate all of the teaching standards.
Read about what it's like to be an early years teacher and search for early years initial teacher training.
Teaching in the further education sector
If you have a degree you can apply for a PGCE/Diploma in Education and Training in the post compulsory sector.
You may not need a degree or to pass skills tests – this depends on your skills and experience, the subject you plan to teach and the route you are taking. A variety of courses are available, so some FE institutions will appoint teachers without teaching qualifications provided you are prepared to begin one once employed. Trainees have a reduced timetable and are supported financially.
Applications are usually made directly to the institution that you wish to work or study at. Qualified teachers in the FE sector can achieve Qualified Teacher Learning and Skills (QTLS) status. This is separate from the qualification and attained through the Society for Education and Training. QTLS is equivalent to QTS, so going on to teach in maintained schools is possible.