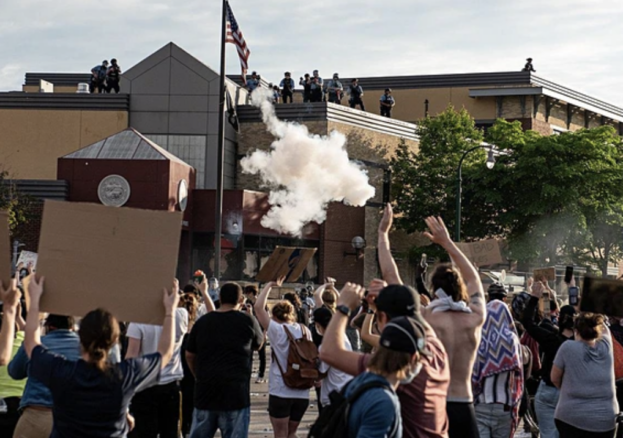 A panel discussion with Sita Balani, Ciarán Finlayson, Tobi Haslett and Annie Olaloku-Teriba, chaired by Paul Gilroy
About this event
This event is organised by UCL's Sarah Parker Remond Centre and Gabriel Bristow
This event will take place in-person. Due to ongoing Covid risks, this event may be subject to restrictions should the guidance for in-person events change. Please familiarise yourself with UCL's face covering guidance. Please see here for information on Accessibility.
What have become known as the George Floyd protests of summer 2020 were some of the largest and most widespread in US history, echoed in countries across the globe. Two years on, this panel discussion will attempt to understand the rebellion in its domestic and international dimensions: its causes, composition, character, contested meaning, and cultural and political consequences. The panel discussion will be chaired by Paul Gilroy.
About the speakers:
Sita Balani is a lecturer in contemporary literature and culture at King's College London. In her research and teaching, she explores the relationship between imperialism and identity in contemporary Britain. She is the co-author of Empire's Endgame: Racism and the British State (Pluto Books, 2021). Her book Deadly and Slick: The Sexual Life of Race in Britain is forthcoming with Verso in 2023. She has published in Open Democracy, Vice, Novara Media, Five Dials and The White Review. In September, she will be joining Queen Mary, University of London as a Fellow of the Institute of Humanities and Social Sciences.
Ciarán Finlayson is a writer and editor from Houston, Texas. He is managing editor of Blank Forms, a Brooklyn-based arts nonprofit organization and publisher supporting emerging and historically significant artists who produce work across disciplines, often rooted in traditions of experimental and creative music. Finlayson is currently an adjunct assistant professor at Columbia University's school of the arts. He is a member of the New York City chapter of the Democratic Socialists of America.
Tobi Haslett has written about art, film, literature and politics for n+1, Artforum, Harper's, the New Yorker, and elsewhere. He is a doctoral candidate in English at Yale and lives in New York.
Annie Olaloku-Teriba is a doctoral candidate in Psychosocial Studies at Birkbeck College, University of London. She is also part of the Salvage Journal Editorial Collective.
Photo by Hungry Ogre Photos / Henry Olson
More Camden Listings MORE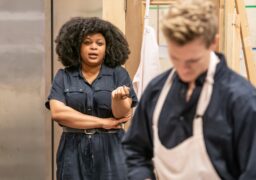 Camden
Monday 16 October - Saturday 2 December 2023
It's kind of a ritual, we speak the truth. Then, let go and cook. In the bustling kitchen…