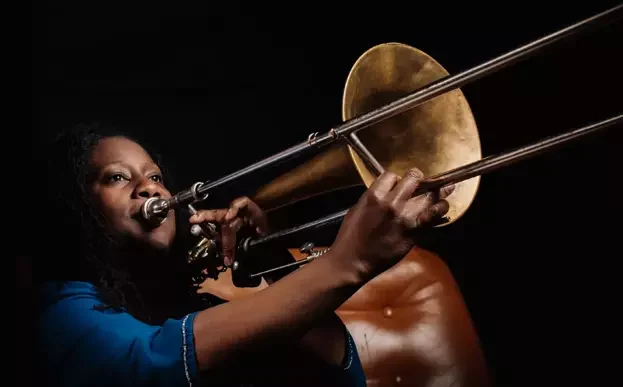 EFG London Jazz Festival and Jazz North proudly present a collection of artists from Jazz North's talent development scheme – The Northern Line.
2pm – 3pm: Yaatri
Yaatri is a five-piece art-rock/jazz crossover group formed in Leeds in 2018. Their blend of complex composition and ethereal soundscapes captivates the heart as well as the mind. Influenced by the momentum of the rhythms of India, immersive timbres of electronic music, and energy of rock and roll, their music has a strong sense of purpose and journey.
4pm – 5pm: Ni Maxine
Ni Maxine is a neo-jazz singer-songwriter – a Black woman navigating the modern world and exploring themes of home, identity, self-esteem and belonging. Born in north London and raised in Bristol, Ni Maxine moved to Liverpool in 2019.
Her childhood was steeped in the deep cultural reference points of Black history. She recalls her father's love of jazz, her mother's love of funk and rare groove, as well weekdays in front of MTV Base and Sunday mornings in a gospel church, where she first learned to sing.
6pm – 7pm: Hannabiell & Midnight Blue Collective
A high energy Afro-fusion collective fusing powerful and upbeat Latin and African percussion, brass, vocal chants, blues, jazz, Afro-beat, funk, and reggae to create a unique sound and an invigorating party atmosphere that will get you up on your feet.
More Lambeth Listings MORE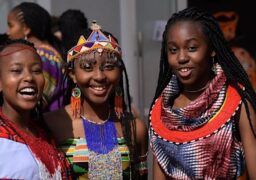 Lambeth
Saturday 9 December
The workshop aims to educate young people about their heritage which will help them develop a positive sense…