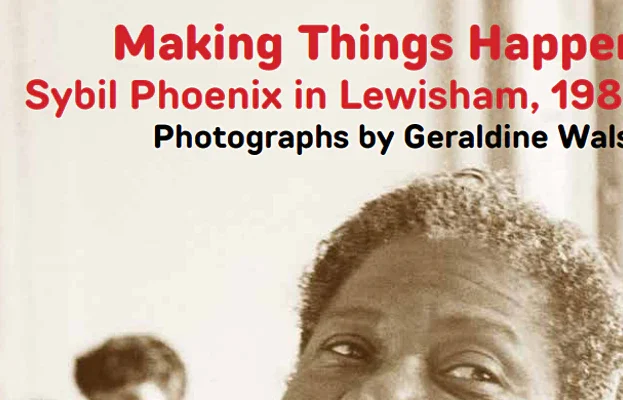 This Windrush Day, we invite school's groups to visit Making Things Happen: Sybil Phoenix in Lewisham, 1985.
Sybil Phoenix MBE, OBE, Freeman of the City of London, Guyanese Medal of Service, Fellow of Goldsmiths College, Former Mayoress of Lewisham, Honorary President of the National Council of Women in Great Britain; the vast array of titles, awards and honours that make Sybil Phoenix legendary all derive from a long history of social activism that began after Sybil moved with her husband Joe to Lewisham in 1963. In response to the chronic lack of support for black children in the care system, they became foster parents for the borough. Sybil expanded this remit to open a supported housing project for young women, the Marsha Phoenix Memorial Trust (MPMT) named after her daughter who died in a car crash in 1973. The same under provisions for black youth led to Sybil beginning a youth club in New Cross which grew until eventually it became the Pagnell St Centre, the first purpose-built Black community centre in the UK.
Visual artist Geraldine Walsh began working with Sybil at the MPMT Arts Project in 1985, teaching photography, sculpture and painting to residents and other local young people. She documented a lot of the activity at MPMT and elsewhere in Sybil's orbit for a decade. This exhibition presents a selection from the vast archive of images that Geraldine has retained. Most of them have not been seen in 30 years.
School's visits
Book your school group to visit the London Borough of Culture Unit, to learn about Sybil Phoenix and her incredible life and work as a Windrush pioneer in Lewisham.
More Lewisham Listings MORE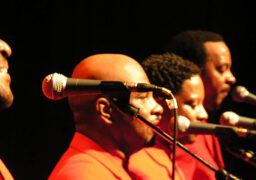 Lewisham
Saturday 16 March 2024
Direct from the USA, Soul Satisfaction's AMERICAN FOUR TOPS show has been travelling internationally bringing all the sweet…