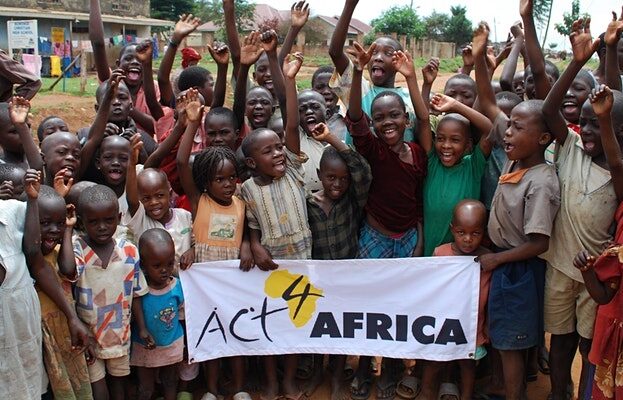 We are delighted to invite you to celebrate Act4Africa's 20th Anniversary, taking place online (via Zoom) on Saturday 20th November from 12pm-1:30pm BST /3pm EAT . This is a great opportunity to hear exclusive updates about our projects in Uganda, listen to stories of hope from team and, the impact of your kind and generous support.
We will also take you on a Virtual Tour of our projects in Uganda, to learn more about our projects about our work. You can also learn more information about the work of Act4Africa and our hopes for the future. This is a great opportunity to learn more about Act4Africa and the work that we do and how you can support us to continue for another 20 years, there will also be an opportunity to have your burning questions answered.
Over the last 20 years Act4Africa has changed attitudes, transformed communities, and saved lives across East Africa. Our 20th Celebration lunch will bring our community from across the world together to reflect and celebrate, we are excited to bring you something a little different this year, and we hope that you can join us.
Guests can expect to:
Hear from our team in Uganda and the UK
Take a Virtual Tour of our projects in Uganda
Virtual Toast and Speeches
Learn about our upcoming projects and our vision for the future
Celebrate our 20 miles for 20 years fundraising challenge
Meet Act4Africa's Supporters
Get your tickets now, spread the word and don't miss out on this inspirational celebratory event! If you are unable to attend, please do consider inviting someone who may not know about Act4Africa or you can make a donation to us by clicking here. If you have any questions or would like any additional information, please get in touch by emailing: admin@act4africa.org.
About Act4Africa
Act4Africa has a vision of seeing the lives of women and girls transformed within flourishing and equal communities in Africa.
We work to reduce poverty, change attitudes and transform communities through providing education, health services, and training and support in life- and vocational-skills. At the heart of all we do is gender equality and its revolutionary impact on both individuals and wider societal development and growth.
NGO, Act4Africa Uganda work with in partnership with UK charity Act4Africa UK: set up in 2001 by husband and wife team Martin and Kathy Smedley, to address the needs of their community with a strong focus on women and girls.
More Online Events Listings MORE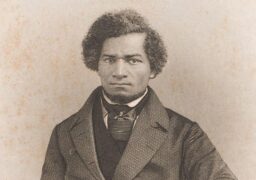 Online Events
Wednesday 6 December
A virtual tour highlighting sites around the UK/Ireland where freedom fighter Frederick Douglass had a strong impact with…